Human feet are one of the essential parts of the body as they bear the entire body weight. So you have to put on a pair of boots, shoes, or any other footwear that ensures comfort, fittings, and durability.
And by considering your feet' comfort, Doc Martens launched its footwear in 1960. Till then, they produce a variety of footwear. Though they use heavy-duty leather to construct the boots, it is a common question that people want to know how long do Doc Martens last? 
The owner of Doc Martens claimed that the Doc Martens footwear would last at least 6-7 years with rough use. But, most of the users of these shoes found that with proper care and maintenance, you can use the shoes for up to 20 years. That means you will get back your every penny by comfortably using the footwear.
Now, have a look at every part of the shoes to know how many years it lasts.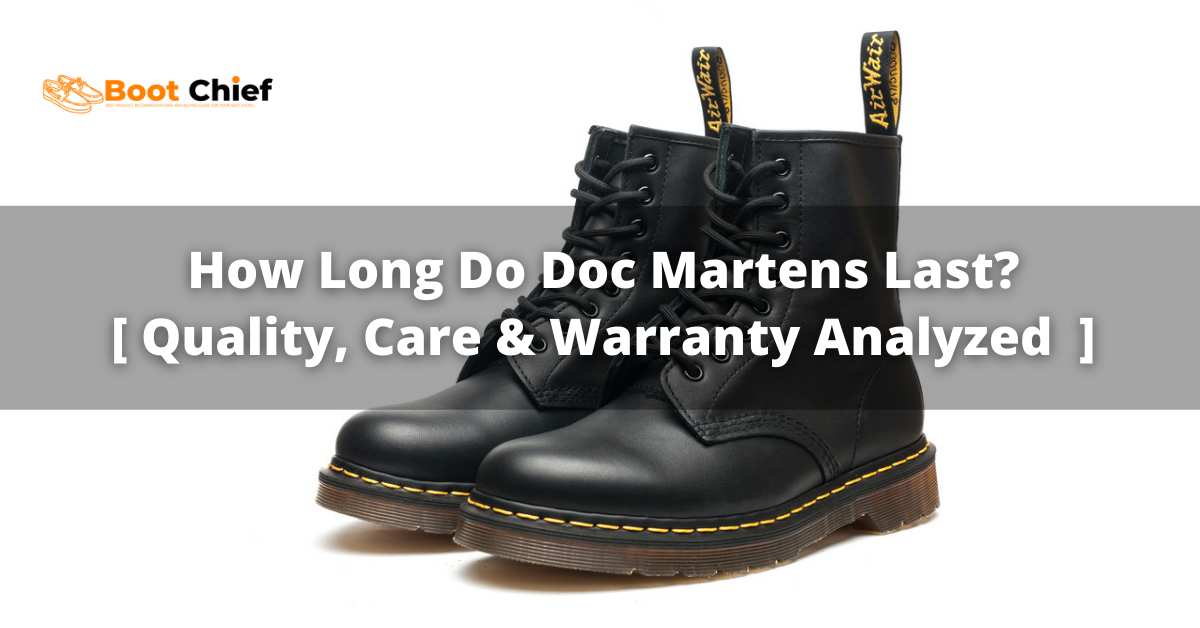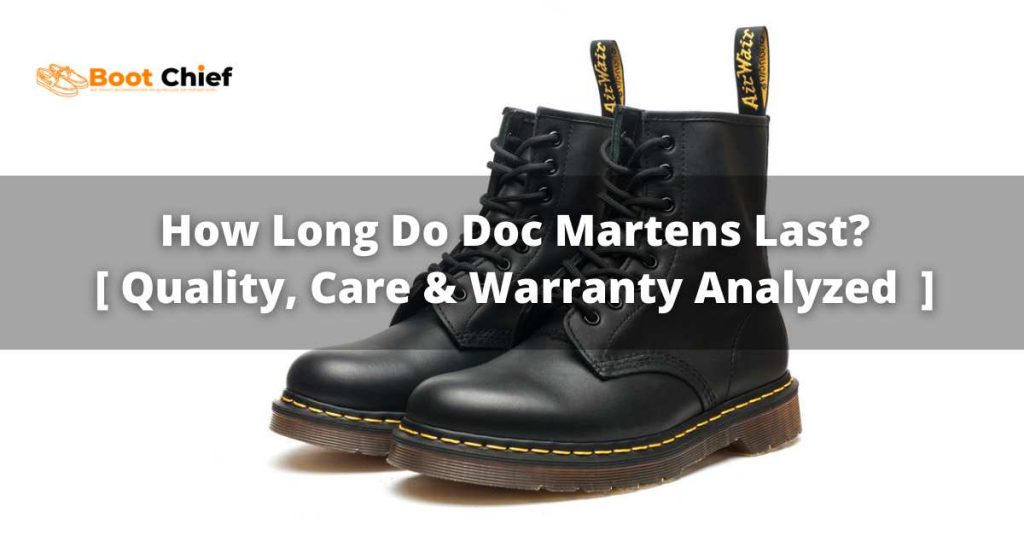 How Long Do Doc Martens Soles last?
The more solid construction the boots' sole will be, the more time it will last, and it is the simple myth of footwear durability. And here, Doc Martens wins the heart of its users by providing many years of usage opportunities.
The Doc Martens used thick inner core and Hardlife leather to make the sole of the boots. And this leather is the most durable, solid, and highly resilient supple leather in the market. That's why you can wear this pair of shoes for many years without facing any tear and wear problems.
Besides soles' superior construction, the inner side of the shoes will offer you excellent comfort preventing excessive feet's sweat generation. So, after wearing the shoes with socks, you don't feel any itching irritation or get a bad sweat odor from your feet.
See Also: Are doc martens worth it
How Long Do Doc Martens Take To Break In?
After purchasing a pair of Doc Martens, you will find the boots are hard and uncomfortable to wear. So first, you have to break in the shoes, and then you can comfortably wear them. But if you don't know the exact process of breaking the boots then it will be a painful and lengthy process.
But, honestly, it takes some time and effort to break in or soft the boots. Depending on the boots' leather, materials, and lace, it may take three to five weeks. However, you can soften the boots by following two practical methods. Don't worry, mate. We will discuss these two methods for your convenience, so that you can follow which method you like.
Method 1: Without applying any oil
You can just use some essential tips and tricks to break in the boots. And yes, the most appealing thing is it is ultimately cost-free.
When you first wear the boots, wear your preferred socks or cotton socks to get a comfy feeling on your toes. The cotton socks will help the hard leather to become soft fastly.
The next thing is to tie the boots' lace tightly. So the boots' leather will mould and take your foot shape easily. If you do the same thing for some days, then you will notice a dramatic change within your boots' leather.
You can also use any boot stretcher at the toe zone of the boot. If you keep the stretcher in the boot for a few nights, the toe area will become soft.
You can also gently bend the boots' upper portion to break. So when you bend the boots, the stuffiness will turn into softness.
That's the simple process to break in the boots without using anything in the shoes.
Method 2: Use Mink oil and a small air fan
Now, it is time to reveal the second process. If you have to invest a little amount in following this process. But, you will get quick results with this process.
First, air dry the boots' inside and outside through the fan.
Then, pour a few drops of Mink oil on the boots' leather and gently rub the oil with tissue paper. While rubbing, slightly bend the shoes.
After that, pour some more drops of oil inside the boot and do the same thing.
Now, you will get a soft and smooth boot to wear and protect your feet.
By following this process you can break in the boots within 5-10 minutes. That is great!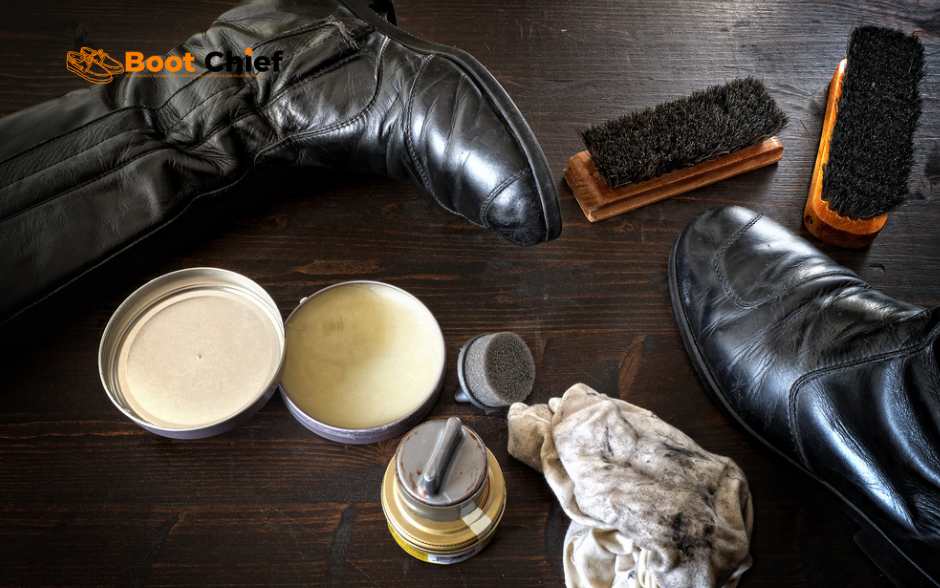 How To Take Care of Doc Martens?
No matter how heavy-duty materials are used to construct the boots, they will easily damage if you don't take any care of them. On the flip side, you can add some extra years to the boots' lifespan by taking proper care. For this, you just need some time and the willingness to clean them after every wear. You need some tools to efficiently and precisely clean the boots.
Read This Ultimate guide of how to take care of doc martens
The Needed Tools Are
Three pieces of old clothes
An old toothbrush
Leather cleaner
Leather conditioner
Step # 1
Remove the lace from the boots and shake off the dry soil, grit, dirt, and sand from the boots' leather.
Step # 2
Now, wash the lace with soapy water and sun dry the lace. Wipe the leather with one damp cloth because you can remove the wet soil and sand from the boot by doing this.
Step # 3
Clean every side of the boots' all grommets with an old toothbrush. Now, sprinkle some drops of leather cleaner on the boot and wipe the entire boot with one piece of cloth.
Step # 4
Overall, your cleaning process is complete. Keep the boots in a dry and well-ventilated area for a minimum of 2 days. By this time, the boot will dry.
Step # 5
After drying, you can apply a leather conditioner to shine and get a gorgeous outlook of the boots. You can use the conditioner on the boot with your hand or a cloth. Then allow them to rest for 5 minutes to set the conditioner perfectly onto the leather. And the following day, the boots are ready to wear for your industrial work.
These are the simple 5 easy and effective steps to properly take care of your boots. You don't need to follow these steps after every wear. You can do these once every three to four months. That is enough!
Are Doc Martens fully Waterproof in rain?
No, Doc Martens boots are not entirely waterproof. Basically, the company designed the shoes to last long with durable and robust soles. But if you apply any water-resistant oil or Dr. Martens' Wonder Balsam on your boots, you can make them waterproof. Because Balsam oil is made with a combination of coconut oil, beeswax, and lanolin. And all the ingredients work great to prevent leather's water damage.
You can even apply any waterproof spray to stay worry-free from your boots' water tear and wear.
Trending Read:
Can You Resole Doc Martens?
Most of the time, the simple answer is that you don't feel resoling your Doc Martens boots. The company used excellent and durable hard soles to construct the boots because they make the boots long-lasting rough use.
But, if you really need to resole the iconic Doc Martens because of unexpected damage, then first you have to read the manuals. There you will find some information about this term. Or you can directly contact the manufacturer to know if you can resole the boots or not.
Do Doc Martens Last a Long Time?
Yes, most of the users of this pair of boots said that they used the boots for more than 7-8 years with rough use and 20+ years by taking minimal care.
Do you want to know the secret sauce of this durability? Then here you go.
In 1960, Dr. Martens found a great demand for high-quality industrial boots, but enough boots were not available in the market. So his first concern was to produce boots or shoes by maintaining all the things to make them long-lasting.
Then, thinking came to reality. The company started to produce Doc Martens boots with heavy-duty materials and under excellent supervision. That's why they can uphold their popularity among the young generation for these 60+ years.
Read Also: Are doc martens true to size
Do Dr. Martens Have a Warranty?
The company offers you a one-year warranty against any manufacturing defects if you buy the boots from its official website or showrooms. But, if you purchase the boots without those mentioned places, you will not get this warranty. But, there is nothing to worry about; you can easily use them for at least 7-8 years with the worst use.
Do Dr. Martens Have a Lifetime Warranty?
It sounds good to get a lifetime warranty after purchasing a product, right? Yes, for this reason, Dr. Martens offered a lifetime warranty in 2018. And who bought these boots before 26 March 2018 would enjoy a lifetime warranty.
But then the company abolished this offer. So now you don't get any lifetime warranty or guarantee against this purchase.
Now, you can enjoy a 30-day unused return policy for any damage. And these 30 days will be counted from the first date of purchase.
Are these boots Slip Resistant?
You can easily walk on any dry surface by wearing Doc Martens boots. But, the concern is when walking in any wet area or muddy surface. That time there is a high chance to slip and fall if your footwears are not slip-resistant. You will get excellent traction on the wet surface when wearing Doc Martens boots. So you can say the boots are slip-resistant.
And as you get enough airflow inside the boots, your feet will stay dry, calm, and moisture-free in highly humid weather conditions.
Final words
So, we hope now you know the answer, how long do Doc Martens last. Not only that, through this article, we like to share other Doc Martens boots' relevant questions answer. You can comfortably wear these boots for a long time.
See Also: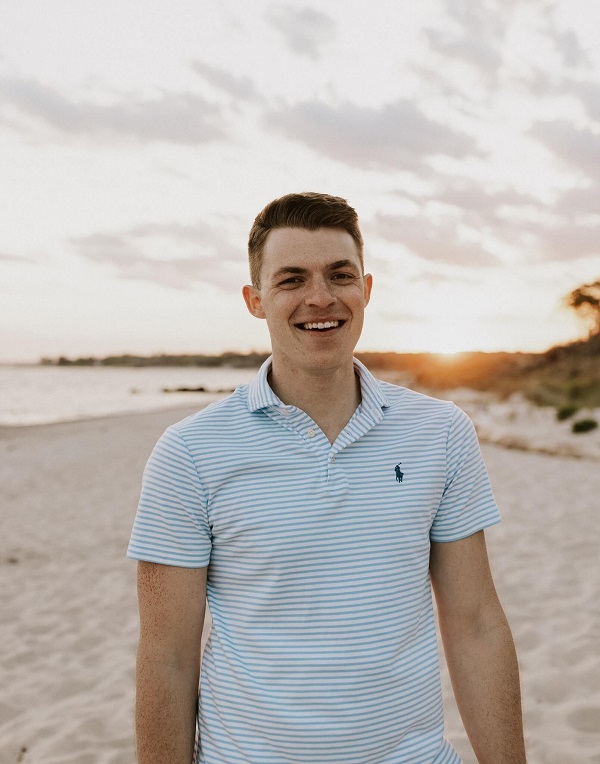 Myself Nathan Griffin a footwear expert who has over 10 years of experience in the industry. I have worked in all facets of the business, from designing and manufacturing shoes to selling them in stores. I am passionate about shoes and believe that they are an essential part of any outfit. I am excited to share my knowledge with others and help them find the perfect pair of shoes for their style.