Being the fashionable, trendy, and most comfortable footwear, Dr. Martens is now in top demand among the school students to celebrities. But if you're looking for work boots in Dr. Martens, the expectations must be different than normal ones. So are Doc Martens good work boots?
Doc Martens are good work boots if you choose the right one. The brand manufactures various categories of work boots. So you should know what features you're looking for in your boots. If the features fit your workplace requirements, the Doc work boots will be the best bet.
In this article, we'll explain what makes the Docs good work boots and the features you consider to pick the coorect boots from different categories. Also, you'll get a review section of the 3 best safety work boots that will reduce your trouble and save time.
Let's dive into the deep discussion!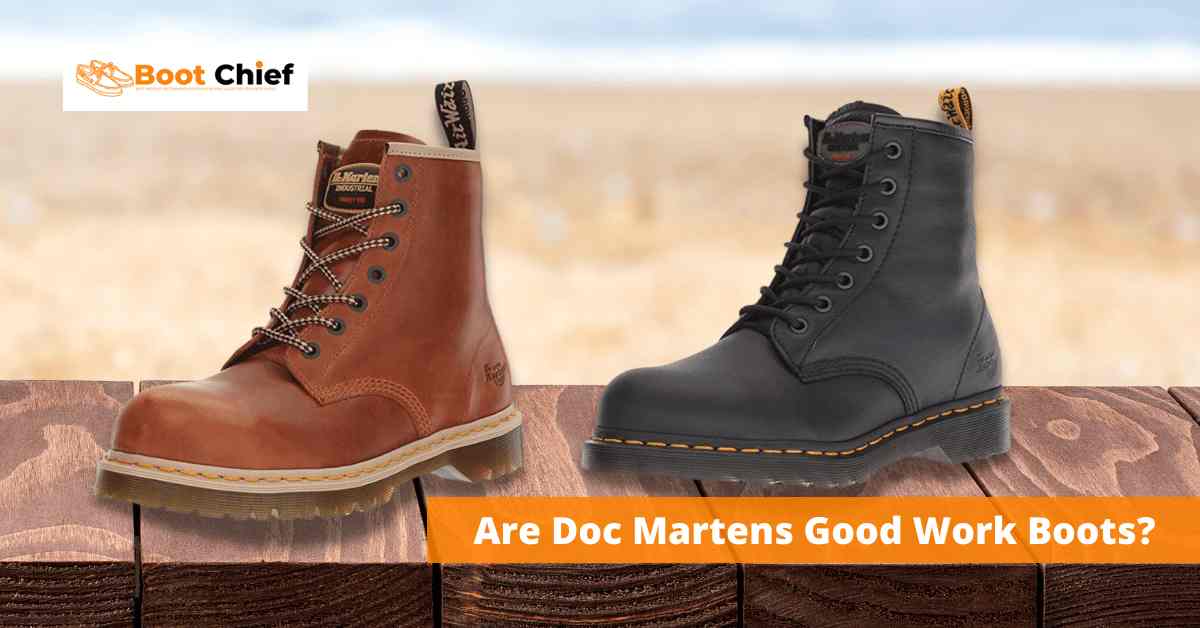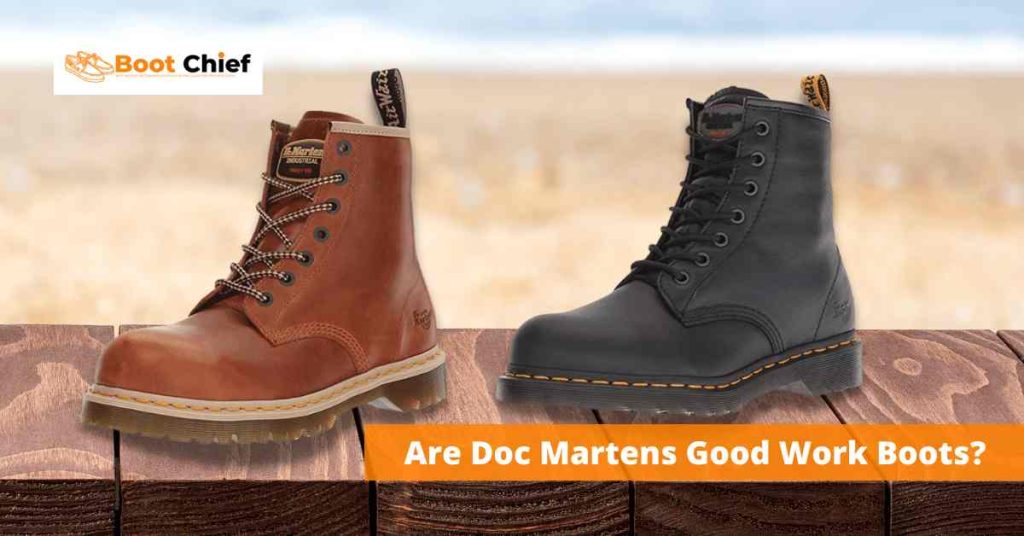 Are Dr. Martens Good Work Boots?
Some specific Doc Martens are a great choice for work boots as they come with the safety features that one wants in a work boot.
Whether you work in an office, warehouse, or any outdoor site, Docs are suitable everywhere with a snug fit and comfortable and durable design as a good pair of work boots.
What Makes Dr. Martens Good Work Boots?
Several unique reasons and features make Doc Martens good work boots. Let us share some of the prominent reasons with you.
1. Extreme Comfort
While you're buying work boots, the first thing that comes to mind is whether the boots will be comfortable or not. You might work throughout the day, or if you're in a profession where you've to stand all day on your feet, such as the site laborers who work outside on uneven surfaces, always seek comfortable shoes.
So Are Doc Martens Comfortable?
Doc martens are comfortable as it supports your feet in any circumstances. The first thing is its high-quality material and latest technology which allows the boots to quickly mold into the shape of your feet and give enormous comfort. Plus, the springy soles and ultra-lightweight features help to move your legs comfortably while walking or working around.
Moreover, Doc Marten is true to size. They'll fit perfectly into your feet and prevent discomfort so you can walk for a long time.
2. Guaranteed Durability To Last Long
Work boots need to be more rugged and durable than regular boots. Doc Martens knows the thing very well and successfully manufactures their work boots with high-quality materials and unique construction methods.
Many top-notch brands claim their work boots are built with top quality to give you a lifetime service. But in the end, you might end up with three years and again look around to buy a new pair.
Thankfully Dr. Martens is different. Firstly, they use excellent quality and stiff leather that you might get worried at first sight whether they bend with your feet. But magically, the leather becomes more flexible once the newness is gone. And the harder leather is better to last long and tackle any rough condition.
Furthermore, the brand uses the most durable thick synthetic sole, which takes a lifetime to decay. Whether you take care of the Docs or beat them up, you can wear them comfortably for almost a lifetime.
3. Ultimate Protection With Latest Technologies
The brand used most heavy-duty materials from top to bottom to construct its boots. Such as
Dr. Martens brings new technology to their insole, called "Softwair." The formula was created with a comfortable footbed with fully cushioned embedded double-layer construction.
However, this technology makes the boot lightweight and gives you the utmost comfort with superior arch support. On top-notch, the soles are breathable, which quickly removes the moisture and prevents the build-up of bad odor.
Grip-Trax is another impressive technology developed to guarantee the safety and protection of workers.
The technology comes in the outsole that is designed to provide top-notch traction on a slippery surface. So the workers can safely walk in a slippery place without being afraid of falling and injuries. At present, three official Doc Martens models (1460, 1461 and 2976) have this latest non-slip technology.
4. Better Arch Support
These work boots are designed with a bouncy and flexible air-cushioned sole. The top-notch benefit of this design is it can accommodate almost every type of arches, providing them great support. Significantly, the standard and flat arches go with it very well.
However, if your arches are too high, you can buy a custom insert that can easily be added to the docs, and you'll get a perfect fit.
5. Roomy Design
Work boots genuinely feel too restrictive. In fact, people with wide feet almost struggle to find a perfect fitting work boot for them. Thankfully, Dr. Martens got enough space inside for comfortable accommodation and easy to pull on and pull off.
Though some boots feel tight at first, be sure it gradually becomes accommodative and comfortable over time.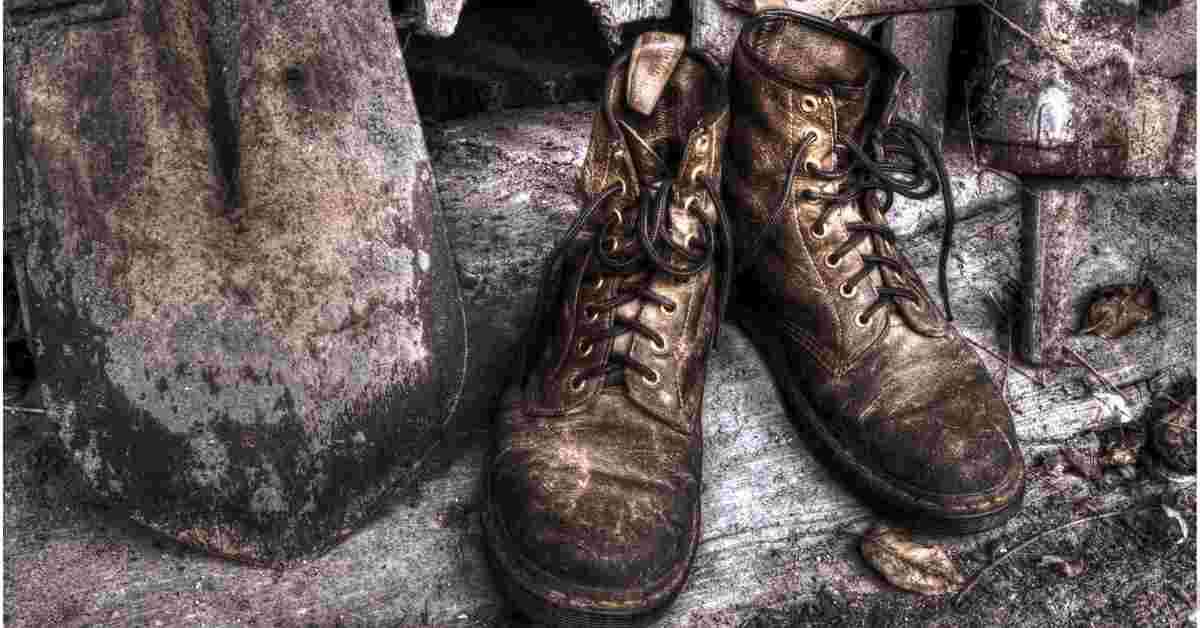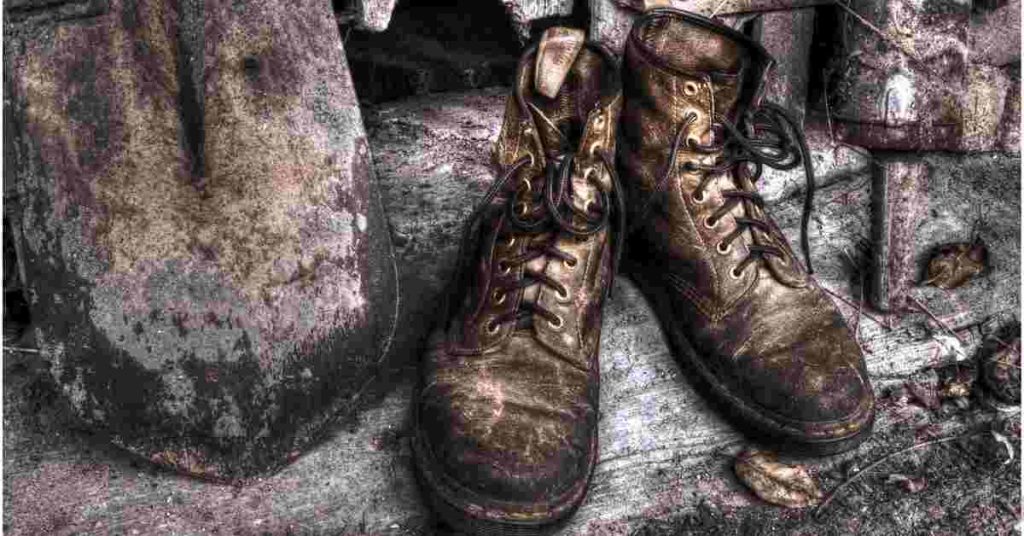 What Makes Doc Martens Different From Others?
Here are the 4 key features of Doc Martens's work boots that makes the brand different from others. Let's dive into the deep discussion and see what makes the boot great.
1. Safety Plate Boots
If you're working in a place where you're at risk of getting injured in your toes anytime, you must want safety plate boots. Luckily, Docs are concerned about this and add safety toe caps in most work boots.
They use a variety of safety toe options, so you can choose the one as your requirement and work with peace of mind without fear of unwary injury.
2. Anti Static Work Boots
Workers who work near live wires are constantly in fear of electrocution. Keeping that in mind, Dr. Martens manufactures their boots with an anti-static design.
Thus wearing them, you can prevent electrocution caused by static discharges. So grab these anti-static work boots if you deal with electricity everyday.
3. Non Metallic Toe Boots
The other good news is Dr. Martens also manufactures non-metallic toe boots for the workers who work in harsh conditions and have a high chance of conducting electricity.
So the workers get a choice of keeping them safe from electrocution accidentally, which sometimes goes at life risk.
4. Slip Resistant Boots
Those who work in a restaurant or a constructed industry, or in a place where the surface tends to slip, then you need good quality slip-resistant boots.
Dr. Martens produces work boots with slip-resistant features which allow maximum traction on a slippery surface. The boots efficiently save you from severe serious injury preventing slipping and falling on the ground.
Doc Martens Pros And Cons As Work Boot
Hey workers, till now we just discussed its features. But we know it very well, you love to learn the boots' pros and cons that will help you to make a decision. So here are the pros and cons
Pros of Dr. Martens
Made with cushioned soles for extreme comfort
100% leather and heavy-duty materials provide high durability
Sturdy construction ensures safety and ultimate protection
Superb comfortable design and follow top latest technologies
Classic look and fits with almost every outfit
Cons of Dr. Martens
High price and not a perfect choice for those who don't like classical look.
Jobs You Can Wear Doc Martens Work Boots
Here we listed the jobs where wearing Doc Martens will be most suitable:
Healthcare workers
Construction workers
Restaurant workers
Police and security personnel
Metal and wood workshop
Military officials
Engineers
Farmers
Surveyors
Jobs Where Wearing Doc Martens Workboots Is Not Recommended
Utility pole climbers
Logging industry
Executive officials
Types Of Work Boots Dr. Martens Produces
Dr. Martens produces various work boots for different categories of the profession. Here are some popular work boots we mention.
1. Work Boots
Dr. Martens, as usual, work boots are highly durable, slip-resistant, and add cushioned soles for extreme comfy. The sturdy construction lasts long and saves your feet from severe hazards.
Some work boots also come with suede leather upper that is significantly oil resistant. So if you're working in construction sites, chemical factories, or restaurants where you deal with a lot of oil and chemicals, these materials can resist the stain of splitting oil and chemicals on your boots. On top-notch, Dr. Martens includes a waterproof option too.
2. Orthopedic Work Boots
Dr. Martens manufactures a series of orthopedic boots with waterproof and anti-skid properties. The padded leather on the upper lining allows support against rubbing and chafing and works excellent against heat, sweat, and cold.
Docs are designed with great foam cushioning and high-quality material. So it amazingly helps to relieve your feet from all sorts of pain and arches. Its breathable mesh lining also prevents excess sweating on summer days.
Otherwise, These boots are very lightweight and help your foot to relax. Plus, the steel shanks on the heels provide more stability to your legs.
3. Combat Boots
This lovely pair of Docs makes for those who work in hazardous environments. Its specialty is the sturdy upper portion made from good patent leather. Moreover, the well-stitched design helps to hold the boots together.
The air-cushioned soles excellently resist oil alkalis, fat, and petrol. Otherwise, the non-slip features prevent you from suddenly slipping and falling.
If you look at its toe, a reinforced toe cap protects you against any injuries, such as colliding with something hard. Overall, the boots are superior to protect your feet and offer great support for long hours.
3 Best Doc Martens Safety Work Boot
Dr. Martens brings a wide range of work boots in its collection, but some of them are very popular and have high demand. Here we enlisted 3 best Dr. Martens safety work boots.
1. Dr. Martens Icon 2295 Work Boots – Best For Overall
While mentioning Dr. Martens's work boots, the Icon 2295 work boots name comes first. Why? That's because it's a perfect package of comfortability, durability, and protectivity, which you mostly expect from good work boots.
First, the boots have an air-cushioned PVC outsole that ensures your feet are comfortable and grip your feet solidly on any ground. Otherwise, the EVA midsole helps you walk from miles to miles comfortably and wear it all day long.
You also get this boot with a steel toe cap that will protect you from any nasty toe injury on a construction site as many tools and machines are lying around.
Moreover, Its top-quality full-grain leather not only enhances the entire beauty of the boot but also keeps the water and oil away. If you work in an area where you've come into direct contact with water and oil, you can trust the boots closing your eyes. If you want to learn more about this boot, check this video below.
Pros
The waxed leather finish for excellent water resistant
PVC sole resists oil, fat, petrol, and another alkali.
Protect against electric charge
Ensure ample support and stability on an uneven ground
Padded ankle support resists rolling inside
Cons
It runs a little bit tight.
2. Dr. Martens Icon 7B10 – Best for Stylish Work Boots
If you think that work boots can not be taken as fashionwear, Dr. Martens Icon 7B10 will break this misconception.
Not only do the boots look great also it's highly durable to tackle severe wear and tear. Its shaft, vamp, and gusset are triple stitched together and deliver superior durability for any rough use over the years.
The 7-eyelets allow you to lace the boots over the bridge as snug fit as your foot size. Inside, the latest Software memory foam insole helps mold perfectly in your feet shape. Also, this technology has antibacterial features to keep your feet safe from any fungus, bacteria, or other minor hazards.
The sole has the finest tread on the bottom part to effectively grip any slippery surface to prevent accidents and keep a stable balance.
Pros
Unisex Safety Boots
Classic PVC outsole for slip and corrosion resistance
Feature EH electrical safety rating to give protection from electricity
Brown full-grain leather uppers look stylish
Cons
It takes a pretty long time to break in.
3. Dr. Martens Women's Work Construction Boot – Best For Women
Though men have plenty of options for work boots, women struggle to get good work boots that are protective and comfortable.
However, Dr. Martens is exceptional as it also prioritizes women's work boots and manufactures them with solid features.
Like the Icon 2295, these boots have steel toe protection that protects the toe from any hard tools or machines on the construction site. Also, the air-cushioned outsole is slip-resistant, which is great if you work on a slippery surface.
Otherwise, the cushioned insole ensures maximum comfort, so you can walk or stand throughout the day without facing any consequences.
Last but not least, the outlook of the boot is also fantastic as it is made of high-quality leather that is very flexible and durable.
Pros
Internal steel toe protects from a severe toe injury
Industrial tumbled leather provides high durability
Softwair sockliner offers extra cushioning for comfort
Breathable construction helps to wick the moisture away
Cons
FAQs related to if Doc Martens Good Work Boots or not
Are Dr.martens shoes comfortable to wear all day?
Doc Martens shoes are made with superb comfort for workers. It has fully cushioned insoles and air-cushioned PVC outsoles that feel like you're walking over the cushion in every step. Otherwise, its double-layer construction gives the workers superior arch support to walk and stand all day on a hard surface without any feet problem.
Are doc martens work boots good for construction?
Doc Martens's work boots are a great option for construction. It's because doc boots have slip-resistant outsoles and safety toe caps features. Also, its top-quality materials and design give a comfortable feel to the worker to wear the boot all day long.
Are doc martens good rain work boots?
Needless to say, working while it's raining is quite troublesome. Afterward, it gets more uncomfortable if your work boots get wet. In that case, you need waterproof boots to make things comfortable.
Here comes Doc Martens boot, these boots are a great option if you want rain work boots. However, the boots are not insulated, but you can be assured about their water-resistant efficiency. Its water-resistant leather allows your feet to stay dry at all times under the rain. 
Do doc martens work as rain boots?
All Doc Martens aren't waterproof or have water-resistant construction to work as rain boots. The brand provides some completely waterproof boots with a waterproof outer sole that can work as a perfect rain boot. Only make sure you're buying the right one. 
The good news, you can add protection to your boots by using a protective spray. It will repair the damage caused by water and prevent wet patches.
Are doc martens steel toes?
Yes, most of the Doc Martens work boots are steel toes. These boots are specially manufactured for the construction workers as they need a safeguard from any unwanted toe injury such as stumbling or falling objects.
However, if you're looking for work boots for your Industrial business casual, Dr. Martens's steel toe work boots will also be a perfect fit.
Are doc martens heavy to wear?
Doc Martens feels a little heavier than the usual thin boots. This happens because it's rigid and robust leather with a durable thick non-slip sole. 
But don't worry. Docs are designed with comfort in mind and worn for an extended period. So these chunky boots aren't that heavy to feel uncomfortable wearing. The weight of this boot perfectly blended with its comfort.
Conclusion
Hopefully, you got the answer to your question are Doc Martens good work boots or not? However, once you decide to buy a pair of Doc martens, pay attention to what types of protection you need and choose the work boot accordingly. Plus, make sure the soles adjust with the surface you work on.
In short, consider the features that protect you in your working environment and are suitable for your jobs.
Did you find the information favorable? Feel free to share your thoughts with us, and keep sharing this helpful guideline!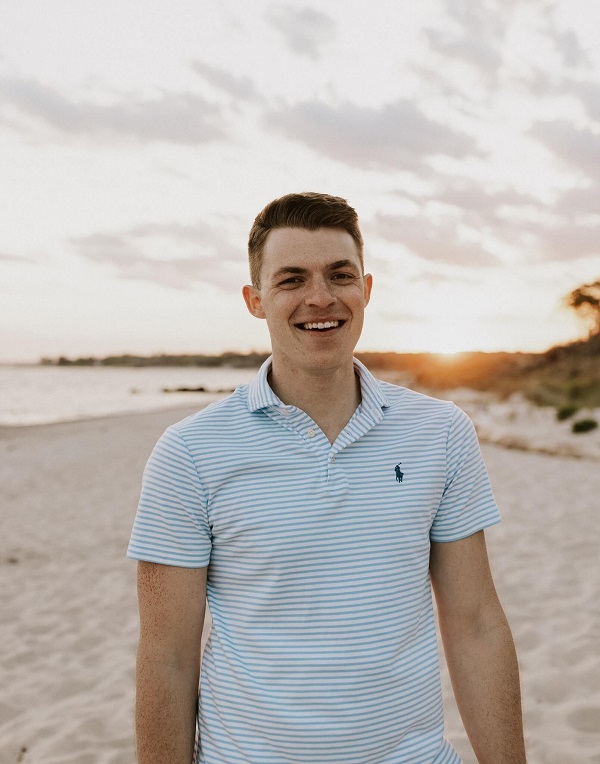 Myself Nathan Griffin a footwear expert who has over 10 years of experience in the industry. I have worked in all facets of the business, from designing and manufacturing shoes to selling them in stores. I am passionate about shoes and believe that they are an essential part of any outfit. I am excited to share my knowledge with others and help them find the perfect pair of shoes for their style.