Dr. Martens has been producing its boots since 1960. That time, the shoes cost only 3 dollars. The company's tactic was to build high-quality boots and keep less profit to make them popular.
And now, teenagers, adults, even celebrities like to wear these iconic boots. As a result, the boots' demand is increasing dramatically. The price of these boots' increase by almost 25% from 2014 to now. That's why a common question, "are doc martens worth it" pops up in most users' minds.
Of course, doc martens are worth the price because the shoes are made with heavy-duty insoles and superior leather. Besides these materials, stylish design, perfect fittings, easy break-in, excellent feet protection, and comfortability justify their high price.
If you would like to know more information to make up your mind before investing in these boots, let's have a look at other worthy features.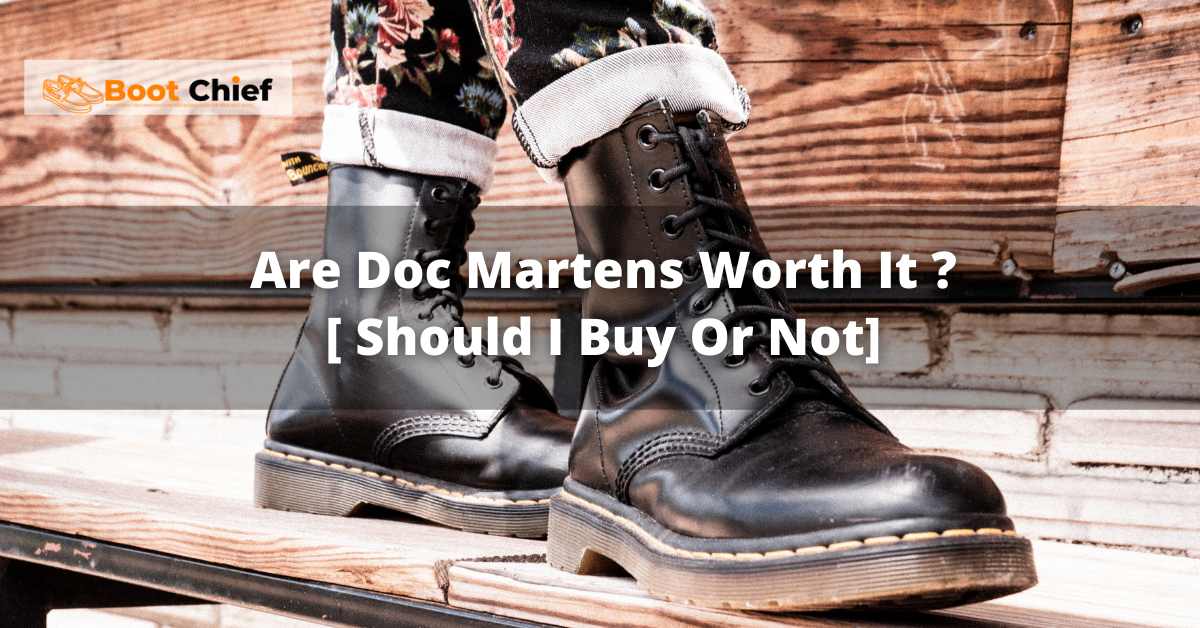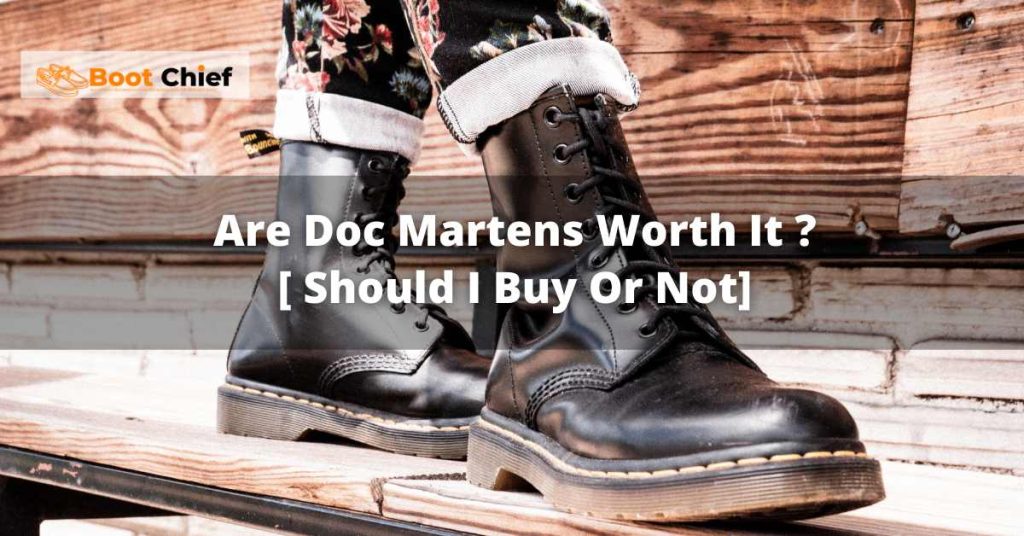 Are Doc Martens Worth The Money?
Undoubtedly, Doc Martens is worth your every hard-earned penny by providing you heavy-duty boots to keep your feet protected. They produce many versions and sizes of boots to consider every user's preference, comfort, and fittings. The answer may vary from user to user, but finally, they will make you smile. 
Here we like to share some of the doc martens boots' basic features. After knowing the features and benefits of having the boots, you can understand the myth of your investment worthiness.
Doc Martens used synthetic soles to make the insole and midsole of the boots. As a result, it offers you an excellent grip on any industrial wet or moisture area, which helps you to prevent slipping. 
The boots are made with 100% pure leather, which is durable, and nice looking. Besides durability, the leather ensures your comfortable fitting with enough breathing. That's why you don't generate excessive sweat, to avoid itching problems.
Before wearing the new boots, you have to break the hardness of the boots. Otherwise, you feel ankle pain from the hard and stiff high top. You can break in the boots by following two methods. You can check this article to know the methods in detail.
Unisex design and multiple sizes
The boots are designed by considering both male and female users. That means if your spouse's foot size is the same as yours, then both of you can wear a single pair of boots. But, if it will be the reason for a sweet quarrel between both of you, we are not responsible for that. To play from a safe zone, having two pairs of boots is better.
On top-notch, the company is very confident about the boot's performance, and it claims that the boot will last at least 5-7 years with rough use. Even the time frame will reach up to 20 years if you invest some time and energy to take care of them.
So at last, we can say all those features are really worthy of your huge investment.
Why Is Doc Martens So Expensive?
The youth love to know their favorite celebrities' lifestyles and they follow them as their style icon. Even they cherish a dream to be like them. That's why they tend to wear those outfits, shoes, or other things that their favorite celebrities wear. And it is one of the most common reasons why doc martens boots are expensive.
Many celebrities, including Alyssa Milano, Orlando Bloom, and Gwen Stafani wear the Dr. Martens boots with casual outfits or event costumes.
Since it is the era of science and technology, within a few seconds, you can know what is happening worldwide with some clicks of a mouse or scrolling your mobile phone. So when people know that celebrities wear doc martens boots, they want to wear them. 
When doc martens can understand that their boots' demand is increasing day by day, they take full advantage of this high demand. Statistics showed us that from 2018 to 2019, the doc martens profit curve was upward at least 70% than some previous years. They analyzed the market and found that every year, they have to produce 7 million boots to meet up the users' demand.
But yes, don't take it negatively, as their boots' are durable, long-lasting, comfortable, and stylish, so you will get back your investment by using them for many years.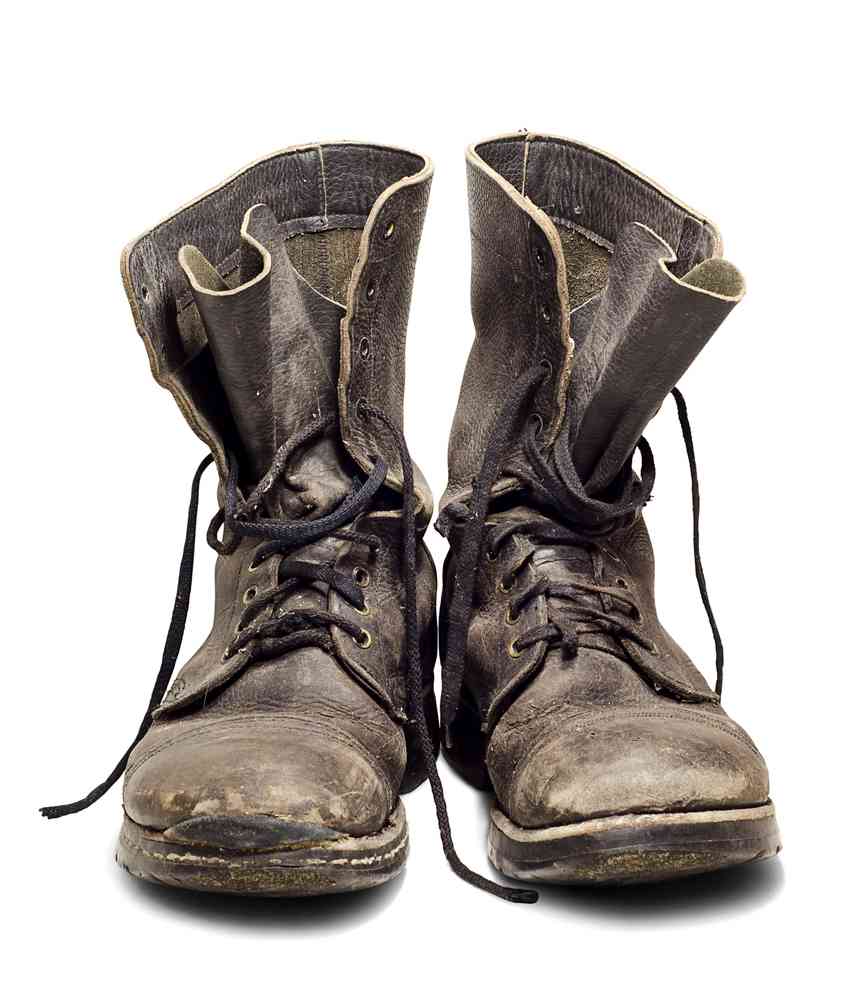 Dr. Martens Leather Type
There are different types of leather in the market. Some are made from grain or vegan, and some are made from animals. Some of the most used leathers are full-grain leather, top-grain leather, bovine leather, genuine leather, etc.
Among all the types of leather, the bovine is the most demanded, durable, and safe leather to make boots, shoes, or any other footwear. And that's why Dr. Martens used bovine leather to produce most of their boots.
Are Doc Martens Made of Real Leather?
The straightforward answer to this question is yes, doc martens made with real leather named bovine. This leather is exceptionally durable, strong to prevent road impacts, comfortable to wear for a long time without itching, and shiny. Some users even prefer vegan leather that is produced from synthetic materials. By thinking from both sides, doc martens use this leather to make the boots.
How To Tell If Doc Martens Are Real?
Knowing some hacks can be very beneficial for identifying the real doc martens boots from the fake doc martens boots. Because some companies produce cheap boots and advertise like the boots are real doc martens. So those fake companies cheat many users and destroy the goodwill of real doc martens. Let's know some hacks on how to identify the real doc martens.
The real doc martens boots have iconic yellow stitching on the boots' outsole. First, you can notice this brand trademark feature on your selected boots.
The stitches are correctly finished and smooth. When you keep your fingers on the stitch, you don't feel any rough or jig-jag surface.
The real doc martens use air-cushioned soles to their boots, so you feel bouncy when you check the boots' sole.
You will notice doc martens logo typography inside the boot. But the fake company will misspell the brand name, or the logo/typography will not match.
So, when you select doc martens boots pass all the criteria, you can say they are real doc martens boots.
Where Does Doc Martens Leather Come From?
Doc Martens boots materials are sourced from England. Mainly, the leather is collected from animals. After slaughtering the animals, their skins are efficiently processed to use as leather. But, some of the leather is also collected from grain or vegan.
Are Doc Martens able to sustain in light water?
Doc Martens produce different types of boots and shoes for different purposes. All of their boots are highly sturdy and long-lasting but not waterproof. Some of the boots' models have water resistance, and some do not. You have to check the boots' description to know detailed instructions about it. Or you can read the reviews to know what the other users said about the boots. 
Read Also: How to waterproof doc martens
Are Dr. Martens Good For Standing All-Day?
Yes, the company and the doc martens users recommend that Dr. Martens boots are suitable for standing all day. The shoes are comfortable, easy to wear, break-in, and offer you excellent traction. So you can wear them if you are in a profession where you have to perform your duty by standing all day.
Police, postmen, industry workers, and marketing agents are the most common professions to stand all day long. That's why the doc martens boots are highly recommended for these professionals.
Final verdict of Are Doc Martens Worth It?
Now, you know the answer to this question: are doc martens worth it or not. Doc Martens has been leading the footwear industry with their high quality and durable boots for 60+ years. So, if the boots are not worth the price, or the company keeps overprice, then they can not successfully run this business for this long time.
Without any second thought, you can rely on these boots to keep your feet safe. And as per our research, you will not repent if you buy the real doc martens boots.
You may like to read: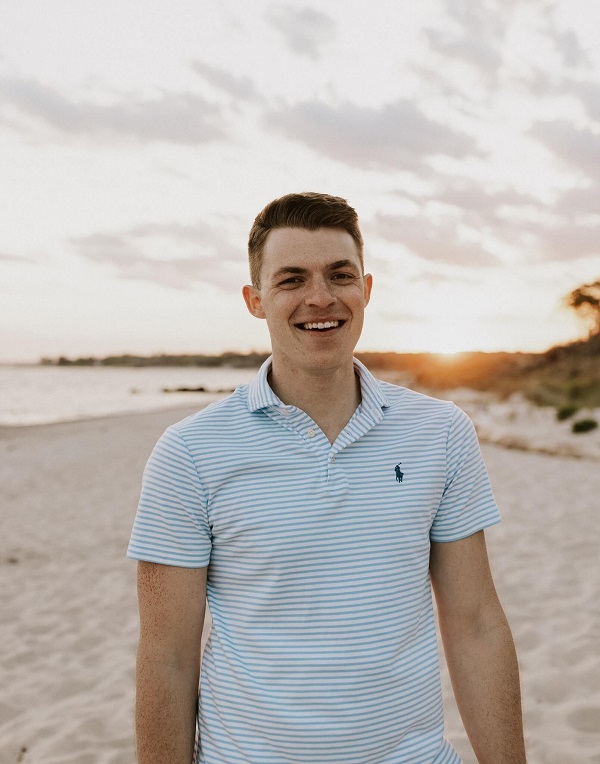 Myself Nathan Griffin a footwear expert who has over 10 years of experience in the industry. I have worked in all facets of the business, from designing and manufacturing shoes to selling them in stores. I am passionate about shoes and believe that they are an essential part of any outfit. I am excited to share my knowledge with others and help them find the perfect pair of shoes for their style.