The rainy or snowy season just knocks on your door and looks at your favorite Docs and thinks; are Doc Martens waterproof to hold up the upcoming rainstorm.
In general, all types of Dr. Martens are not waterproof. Vegan Docs and some Winter Docs are the most reliable waterproof option, but you can also treat non-waterproof Docs for water resistance. Consider all waterproof and water-resistant boots, and make sure you choose the one that meets your requirements.
In this article, we'll discuss how much the average Doc can be waterproof, plus a waterproof guide of different Doc categories to get a clear concept of your queries by the end of this article.
So let's get started!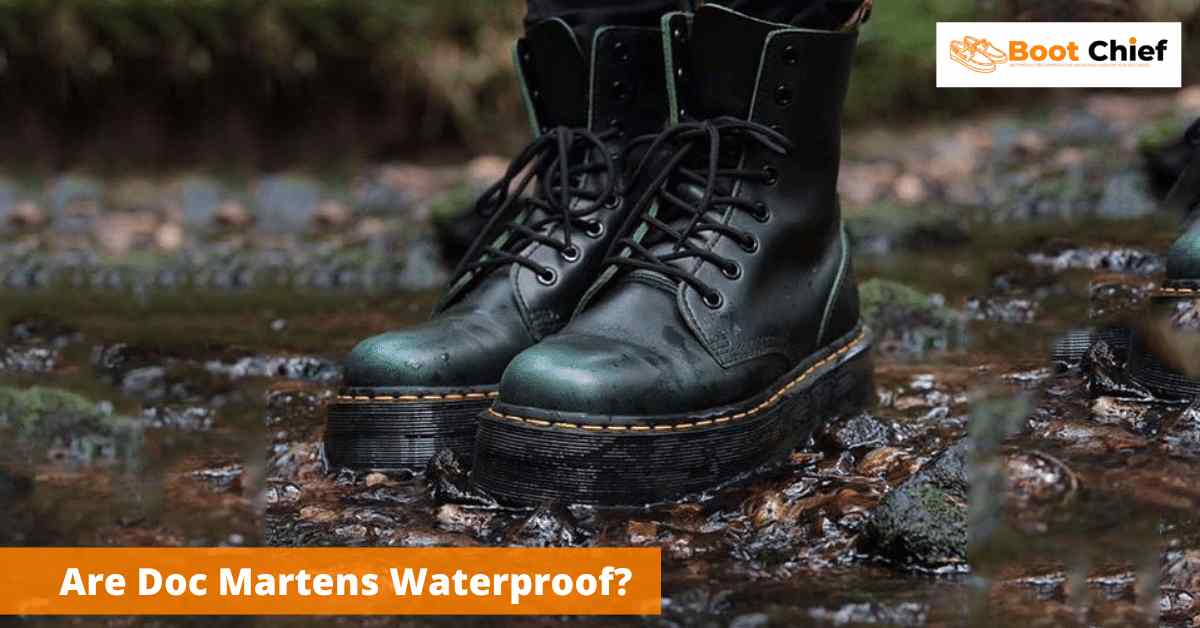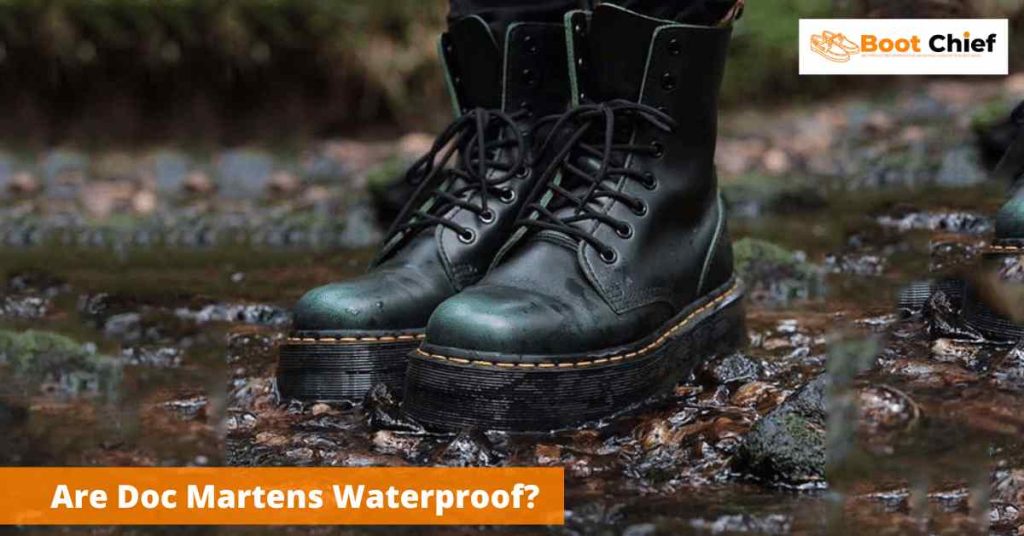 Waterproof vs. Water Repellent vs. Water Resistance
Many people have the misconception that the terms waterproof, water-resistant, and water-repellent mean the same thing. But that's not true. All the terms have different features and different levels of protection. And while you're looking for waterproof boots, you need to know the difference between every term to get the right one for your demand.
Waterproof Boots
Waterproof boots are built to give your feet ultimate protection from heavy rain, snow, or any other water situation. These boots are usually made with a breathable membrane that prevents the water from getting inside the boots, and no water or moisture can penetrate through the boots. Waterproof boots also come with heat sealed welts to keep the sole waterproof. The outer material of the boot soaks the water if you're wearing it in heavy rains.
Water-Resistant
Water-resistant boots work for a sprinkle or splitting of any liquid items on your boots or a sudden splash if you're stepping on a puddle. They're like regular rain boots, which do good for light rain but can not stand the long exposure (over 15-20 minutes) to water.
Water-Repellent
Water-repellent boots come with a thin coating to prevent water from leaking inside the boots. It's a temporary solution for light rain that can handle the water for a few minutes. So if you're looking for a boot for the whole rainy or snowy season, water-repellent boots may not be suitable.
Are Doc Martens Waterproof?
No doc boots are 100% waterproof as most of them are made from natural leather. But, Doc Martens 1460 waterproof lace-up boots are welted with revolutionary new twin heat-sealed and air-cushioned sole. So that it prevents puddles, spills and rain. The rich and oily waterproof leather ensures no water logging in the boots. That's why you can consider them as waterproof boots from doc martens.
But you can't entirely say how much the Docs are waterproof as they don't have an IPX rating. However, if you want to understand whether Doc Martens meets waterproof standards, first you need to know what is waterproof and water-resistant or water repellent.
Can Doc Martens Get Wet?
Doc Martens can get wet if they are not waterproof or water-resistant. Non-waterproof boots can only stand for 5 minutes in the rain, and afterward, you'll start to feel your feet wet and soggy.
Docs with water resistance can go for 15-20 minutes in the rain or snow. But you can't expect them to dry while walking through a puddle. However, you can prevent the docs from getting wet by applying some waterproof agents on them.
How do you prevent Doc Martens from getting wet?
There is nothing to worry; if you don't have waterproof Docs. You can prevent your Doc Martens from getting wet with some waterproof leather treatment. Waterproofing Dr. Martens is super easy, and the products are also handy, which make your boots more confident to withstand longer through a rainstorm.
The easy way to waterproof your Docs is using a coat of each wax, wonder balsam, and a waterproofing spray on the boots. Afterward, let them dry and reapply an additional layer if needed. For more details, you can check how to waterproof Doc Martens.
Waterproof Guide of Different Doc Martens Style
Here we discuss various Doc Martens styles so that you compare between them and explore which one is good to say waterproof.
Are Vegan Doc Martens Waterproof?
Vegan Doc Martens are not entirely waterproof but definitely have better water resistance than leather Docs. It is made of synthetic materials, which allows you to wear them out in the heavy rain and snow. Even your feet will stay dry if the snow melts down on the boots.
On top-notch, unlike the docs stuck with adhesive, Vegan Docs come heat-sealed at 700°C, plus the soles and uppers are stitched together to make the boots more waterproofed.
Moreover, its synthetic material makes the boots easily wipeable and clean. If the rain or snow drops on the boots, you can quickly wipe it up with a dry towel.
However, vegan Docs comes with a 100% PVC sole specially designed with a textured pattern to make it slip-resistant on a wet or slippery surface during heavy rain or snow.
The cruelty-free Synthetic material gives the vegan docs a leather like-finish, and you'll be happy to know it comes with a unisex design. Otherwise, these boots are available in various collections and huge color options that absolutely go with any fashion style.
So vegan Docs are an excellent choice for you if you're looking for a waterproof Doc. They are super waterproof to give you protection from the rain and snow. But in case walking through a paddle, wearing this boot may not be a good idea.
Are Doc Martens 1460 Boots waterproof?
Similarly, the other leather Doc boots, Doc original 1460 boots, are also a leather product and not 100% waterproof boots. Otherwise, its sole and upper are bound together using an adhesive that is not watertight, and water can seep through the adhesive.
However, Doc manufactures their winter line collection, where 1460 are also available with unique waterproof features suitable for walking in the rain or snow. You can even wear them at your workplace where you need good waterproof or water-resistant boots.
Luckily, if you are fond of Doc Martens 1460, the good news is you can consider 1460 ankle boots which are completely waterproof Docs. They are waterproof as well as heat sealed into the seams to make them more hardy for water.
Are Leather Doc Martens Waterproof?
As we mentioned earlier, Docs made from natural and pure leather aren't waterproof. But some leather docs come with waterproof treatment, and you can even use some waterproof products to make the boots exceptionally water-resistant. But still, it won't be 100% waterproof.
Once you do waterproof treatment, the leather docs can be worn in the rain or drizzle for a short time (15 to 20 minutes or so). But if you take much longer or for the heavy rain, this water-resistance treatment won't work.
The water will begin to seep through the leather, and thus the boots become soggy and give you an uncomfortable and irritating feeling. So the leather Docs are not the best option if you need 100% waterproof boots. However, If you're okay with water resistance, you must try these super comfortable and durable leather boots.
Are Dr. Martens Airwair Waterproof?
Dr. Martens AirWair is not waterproof though its air bubbles in the sole provide bounce, extreme comfort, and durability. But as it is made of leather material since it can't be 100% waterproof.
So if you're looking for waterproof boots, then we'll suggest you to avoid this pair of boots. But for 5-10 minutes of rainfall, it's ok to wear and you have to try to make them dry as soon as possible to prevent their leather damage.
Are Doc Martens Chelsea Boots waterproof?
Doc Martens Chelsea boots are also made from naturally porous leather. So the leather tends to absorb water. That's why you can't say they are waterproof boots.
However, you can wear it in the light rain or if you need slightly water-resistant boots for work. But you shouldn't take it as regular footwear for severe rain.
Are Jordan Doc Martens Boots waterproof?
Due to leather material, Jordan Doc Martens are not too 100% waterproof and absorb water through their natural leather. Thankfully wax and waterproofing spray can increase the water-resistance of Jardon boots.
FAQ's
Are Dr. Martens Water-Resistant?
Doc Martens are water-resistant as they can withstand light rain, snow, splitting of water, etc. You can also improve its water-resistance ability using some leather wax or waterproofing spray.
Will water ruin Doc Martens?
Rain and water can ruin Dr. Martens boots because most of them are not water-resistant. Further, if they are wet for a long time and you don't take care of them at the right time, the boots may crack, stain the leather and even rot.
Can Doc Martens be worn in the rain?
Doc Martens can be worn in the rain but not more than 15-20 minutes. Doc Martens are made from original leather, so they tend to absorb the water. If you spend a long time in the rain, your feet and boots gradually get wet. So they're okay during drizzles, but Docs might not be a good idea for heavy rain. But you can wear Dr. Martens 1460 waterproof ankle boots during the heavy rain for a long time.
What should I do for wet Doc Martens?
If you don't get any good results from your waterproofing process and the Docs become wet somehow, follow the steps below to keep your Docs in shape and damage-free.
1. Take a towel and remove the excess moisture as much as possible
2. Remove the shoelaces and insoles 
3. Stuff some dry newspaper inside the shoe to absorb the remaining moisture 
4. Let the shoe air dry completely. Place them 30° angle from the floor
5. Lastly, apply leather waterproofing products to keep your Docs dry.
If your boots smell bad after getting wet, use an odor-fighting spray that will help to kill the odor-causing bacteria and keep your boots refreshing.
Should I spray my Doc Martens?
Of course. You should apply ultra protector spray on your Doc Martens leather to get a durable water-resistance upper. Plus, it adds a layer of protection against UV rays, dirt, and stains.
You can also apply a silicone waterproofing spray on Docs, such as KIWI boot waterproofer. But remember, this silicone-based spray is not suitable for Suede Docs.
What makes Doc Martens waterproof?
Few Doc Martens come with specially treated leathers for water resistance, a highly breathable waterproof membrane, and heat-sealed welt, making the boots greatly waterproof. 
Conclusion
Hopefully, you get a clear answer to your question: Are Doc Martens Waterproof to not? As you know, these boots have different waterproof metrics in different wet conditions, so this guide will make it easy for you to find the proper waterproof boots. However, the waterproof Docs wonderfully handle the rainy days, and your little care will help the boots to go long.
Did you find this article helpful? If yes, let us know your thoughts and share this guideline with your friends and family who love Docs like you!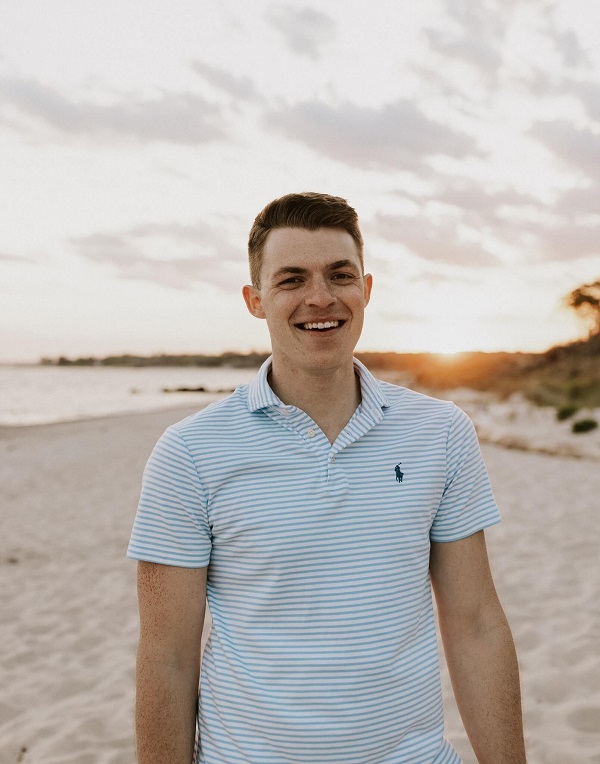 Myself Nathan Griffin a footwear expert who has over 10 years of experience in the industry. I have worked in all facets of the business, from designing and manufacturing shoes to selling them in stores. I am passionate about shoes and believe that they are an essential part of any outfit. I am excited to share my knowledge with others and help them find the perfect pair of shoes for their style.