Hey Dude shoes are stylish and comfortable for casual and formal use. Wearing them with or without socks is absolutely your choice and preference.
However, wearing socks in Hey Dude is great for protecting your feet from blisters and keeping them dry all day long in summer. Socks are also helpful for keeping your feet warm in winter. So, are you thinking about what socks to wear with hey dudes?
Don't worry. This article lists the 7 best socks for Hey Dude that you can wear for all seasons and all purposes. We'll also break through a buying guide to help you make the right buying decision. so without any further delay, let's get started
Do You Wear Hey Dude With Socks?
Hey Dude shoes are designed with improved features and characteristics, making them wearable even without socks.
However, if you don't like to wear shoes without socks then you can definitely find the best sock to wear with Hey Dudes.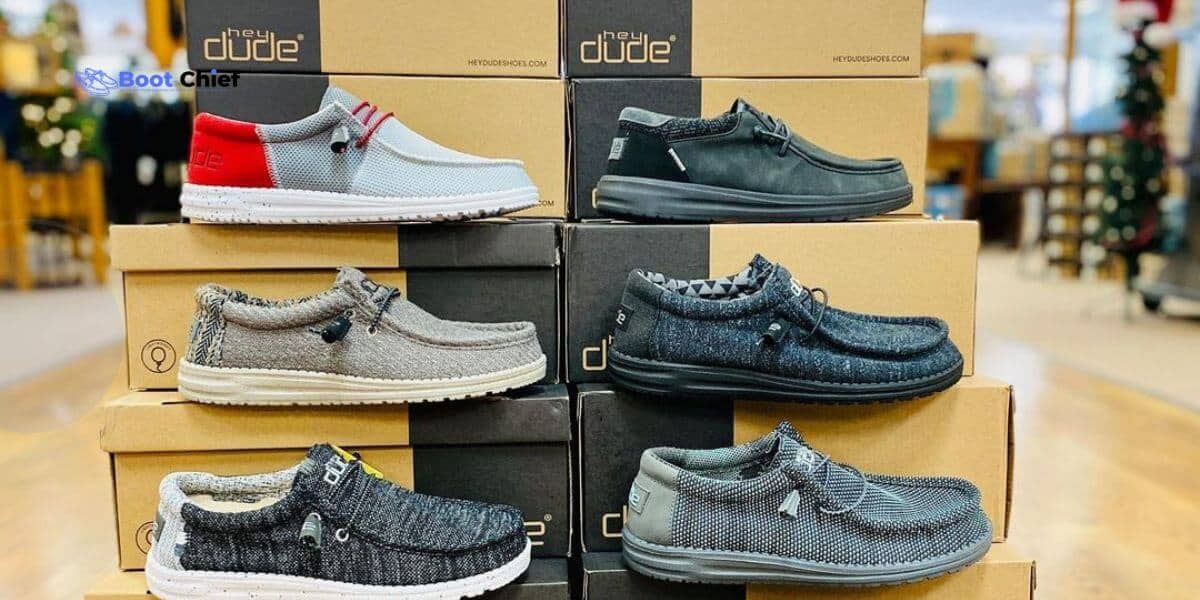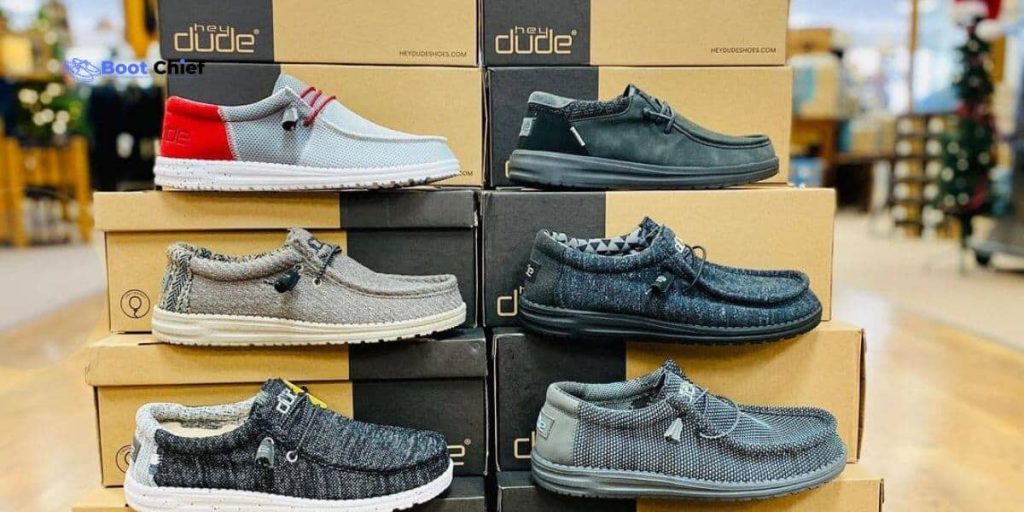 Best Sock For Hey Dude Shoes
1. IDEGG Women and Men No Show Socks – Best For Overall
Today our first pick is IDEGG no-show socks that are popularly worn by many people who don't want to show socks while wearing Hey Dude shoes. These are the perfect socks for casual shoes. The height of these no-show socks can easily hide in your shoes, and people won't see them anymore.
On top-notch, they have high elastic rubber threads at the arch and 3 little silicon-grip strips on the heel. All of them keep the socks stable inside your shoes and give you ultimate slip-free protection all day.
Besides these, the socks' high-tech fabric is made with breathable materials like Cotton, Polyester, and Spandex, which ensure to keep your feet dry. Their remarkable moisture management design wicks away moisture efficiently to prevent odor.
However, these socks are wearable for casual, business, athletic, and outdoor or indoor purposes. So you can wear them with any type of shoes, including casual shoes, sneakers, oxford, running shoes, training shoes, athletic sports shoes, and business shoes.
In addition, the soft and cushioned foot provides enough comfort for your feet. The toe seam is extremely comfortable and gives a perfect fit on your toes.
IDEGG unisex socks are available in three sizes for men and women, so one order can cover your whole family.
Pros
Comfortable, and easily absorbs heat
High stretchability and no rubbing in your heel
Easy to wash in both machine and hand
Worth value at an affordable price
Cons
They might not be good for larger feet
2. Saucony Women's No Show Socks – Best For Comfort
Saucony women's liner socks are terrific and a perfect combination of comfort and fit for women. They'll keep invisible inside your Hey Dude shoes while providing great comfort.
Besides the invisible wear design, the socks also come with an innovative no-slip design that keeps the liner in place. So that the socks won't fall while you walk fast or run. On the contrary, they feature a silicone heel grip that stays-put socks.
Their selective cushioning ensures your feet feel comfortable throughout the day. These socks are also great for any toughest training session to support your feet well. They have a comfortable toe seam, so your toes don't trouble through blisters or irritation.
Saucony Women's no-show socks also provide the best arch support for getting a better fit without any botheration. The socks are thinner than the usual socks but are still more durable than most liner socks.
However, they are made of 97% Polyester and 3% Spandex that don't make your feet hot and are your best companion during summer. Plus, the versatile style is comfortable to wear in various types of shoes in your closet.
Pros
Air mesh ventilation for breathability and cool feet
Offer the best support for fit, comfort, and stability
Don't shrink and fit true to size even after several washing
Lightweight, super soft, but won't be slippery
Cons
Not great for extremely sweating feet
3. Mottee & Zconia No Show Socks – Best For Breathability
If you're looking for comfortable no-show socks to wear in your Hey Dude that's not bulky, Mottee & Zconia No Show Socks are the best choice for you.
These socks make their no-show characteristic more effective by inserting a high-quality silicone rubber. The back grips hug your feet very well and prevent socks from sliding off your feet. If you previously faced issues with falling off the socks, you must give Motte & Zconia a try to reduce your trouble and discomfort.
Here the brand includes a new mesh knitting technology at the top of the socks. This innovation makes the sock great for ventilation. So no wonder your feet will breathe well in either walking or sport.
On the contrary, the breathable cotton fabric is moisture-wicking which keeps your feet moisture free due to sweating on hot scorching days. They don't make your feet warmer or cold.
The ergonomically designed, and well-made cuff is built to fit the socks on your feet perfectly. You won't find it too tight or too loose.
Their fabric is made of durable 168N 80% cotton, 17% polyesters, and 3% Spandex which means they are highly durable for longer use. Otherwise, they look great with cute color combinations.
Pros
Don't slide off during a long walking
Rubber strips keep intact even after multiple washes
Great socks for anyone with swelling ankles
Very stretchy and breathable
Greatly fit in the tight shoes
Cons
The toe might feel tight for larger feet
4. Jormatt Genuine Men's No Show Socks – Best For Active Works
The Jormatt Genuine Men's no-show socks are built with 80% combed cotton, 17% Polyester, and 3% Spandex. These great quality materials deliver excellent comfortability, breathability, and durability. So you can wear your Hey Dude shoes with these socks even for all day active working.
The non-slip design prevents falling off the sock into the shoes. A high-quality rubber silicone insert at the heel and anti-slip grips prevent the socks from sliding from your feet.
The premium combed cotton has incredible moisture absorption power as well as resists bad odor. Not to mention, these no-show socks fit perfectly for Hey Dude shoes and works well with most low-cut shoes like sneakers, loafer, dress shoes, or boat shoes.
Moreover, they are not very thin or not too thick, absolutely perfect for daily wear. Plus, the well-made cuff ensures the ultimate fit inside your shoes.
Pros
Perfect for any active job and stay put all day
Won't make your feet sweaty in the summertime
Lasts longer than any thinner sock
True to size, fits greatly in the feet
Cons
It might not be good for wide feet
5. Dickies Men's No Show Sock – Best For Fit & Support
Dickies men's dri-tech socks are best no-show socks for Hey Dudes as they're built to provide great comfort and performance in your workplace or during the summer season.
Soft, breathable moisture control fibers efficiently wick away the moisture and keep your feet dry all day long at work. They are designed with ventilation channels that allow enough air circulation and control foot moisture.
On top, their arch compression hugs your feet and supports the socks to stay perfectly in place for your every step. Therefore, the reinforced heel and toe give the socks a superior fit and ensure durability for long-run uses.
Even a full cushion foot provides enormous comfortability if you're walking for a long time. Good cushioning is great for those who work on their feet all day.
Pros
Moisture management design keeps your feet dry
Wide comfort band at the top ensure proper fitting
Durable for long-term uses with no risk of shrinking
Adequate thickness of the shocks ensure utmost feet protect
Cons
Poor fitting for smaller feet
6. Under Armour Women's Ultra Low Socks – Best for Lightweight
The Under Armour Women's socks are unique in color, textures, patterns, and incredible comfort features. Their modern and stylish design makes every woman desire to keep them in their collection.
These soft, ultra-thin socks are extremely lightweight, giving you a bare sock feel. Their lower silhouette won't show in the lowest of the shoes and is absolutely ideal for wearing with Hey Dude.
Nevertheless, their interior comes with a no-slip silicone grip on the back of the heel to prevent the sliding down tendency of the socks. So you'll rest assured they won't slide down inside your Hey Dude shoes.
The fabric comprises 93% nylon, 4% Polyesters, and 3% Spandex. You will also find a breathable mesh on top of the foot to ensure enough airflow.
Otherwise, the seamless toe helps you deliver superior comfort and reduce irritation even though wearing them for a long time.
Pros
Extremely breathable socks don't let your feet get sweaty
Stay in place during the all-day with no hassle of sliding
Stretch well around your toes to cover your entire feet
Easy to machine wash and great for durability
Cons
Might run small for the large feet women
7.Amazon Essentials Women's Low-Cut Socks – Best For Summer
Amazon essentials women's casual shoes are lightweight, flat knit made with premium cotton. That's why they are great for wearing any shoes, including Hey Dude. The socks are available at an affordable price without compromising the high-quality material and long-lasting wearable.
Thankfully, the toe seam has a smooth construction that eliminates bulky seams, effectively reducing abrasion and preventing blisters.
The Spandex fabric material ensures a superior fit to your feet and works for shape retention. Again, a slightly thicker band around the ankle than the rest of the socks prevents them from sliding down.
Women always love to style even with their socks. These socks come with various colours and print options by considering their requirements. So you can choose the socks with a solid pattern or print that matches with your Hey Dude shoes.
Pros
Stay put in your long time walking, running, or even hiking
Don't make your feet sweaty and stinky
Extremely soft with enough stretch
Right thickness for a summer sock
Cons
It might be too big for small sized feet
Features You Should Consider while choosing socks for Hey Dudes
You should consider some specific factors while buying socks for Hey Dudes.
Hey Dude shoes are mostly casual loafers. So you can pick any no-show or low-cut socks to wear with them. No-show socks will remain invisible under the shoes while the low-cut socks are a bit visible.
However, you can also wear dress socks with Hey Dudes but be sure not to wear them with shorts. Rather they're best worn with dress pants.
Look for socks that have mostly cotton fabric, or you can try the fabric blend of cotton, polyester, and Spandex fibers. It is also known as Lycra or elastane.
These blended combo materials make the socks lightweight, great for moisture absorption and evaporation. Not only that, these materials make the socks soft, durable, comfortable, and machine washable.
Socks for Hey Dude shoes should not be too thick or too thin. They should be thin enough for lightweight and last longer. However, there are two basic factors to consider including weather and shoe fitness, before choosing the sock thickness.
If your shoes are fit enough or tight and there is not much room available inside the shoes, then you should go for thin socks. While your shoes are undersized and loose, thick socks will be best for them.
Otherwise, the summer season demands lightweight, breathable thin socks to keep your feet sweat-free and cool. But for winter, only thick socks can ensure warmth for your feet.
Breathability is one of the crucial factors to focus on before buying socks. If you're a person who tends to sweat most on hot days, you'll find it better to wear breathable socks with your Hey Dude.
Whether you wear visible or invisible socks, they should be matched in color and pattern with your Hey Dude shoes. It not only holds up your personality but also enhances self-satisfaction.
So while you buy a pair of sock for your shoes, match that with your Hey Dude, or you can opt for printed options that are most suitable for you.
5 Benefits Of Wearing Socks With Hey Dudes
Prevent Sweating & Bad Odor
If you don't want any skin problems, you should wear socks. The initial benefit of wearing socks with your Hey Dude is preventing sweat in the summer season as the sock fabrics absorb and evaporate the moisture and allow air circulation around your feet. Therefore, they also prevent odor from sweat.
Maintains Hygiene
Maintaining hygiene is another great way to wear socks as they prevent sweat which can cause bacterial growth due to moisture and causes foot problems.
Prevent Blisters & Injuries
While wearing new Hey Dude shoes, you can get blisters on your feet due to friction between your feet and shoes. Here, socks help to get less blisters as they prevent friction. Again, some socks come with cushions that absorb shock in your steps and help to prevent injuries.
Support Your Feet
Socks support your feet to prevent slipping your feet inside the shoes. Plus, if your shoes are loose, wearing socks helps to make them tighter and more comfortable on your feet. More than you can be safe from any shock while wearing Hey Dude shoes.
Easier To Keep The Shoes Clean
Shoes easily get dirty over time due to regular wear and must be washed often. But wearing socks reduces the need to wash shoes more often and makes your task easier.
Read Also:
Can You Wear Hey Dude Without Socks?
You can wear Hey Dudes without socks, as they are constructed and designed in this way to make them wearable without socks. Here are some incredible features that make Hey Dude wearable without socks.
The comfortable upper of Hey Dude reduces the need to wear socks. The upper material of these shoes is made of canvas. Which makes the upper flexible and comfortable without socks.
Hey Dude shoes mostly come with an easy-fitting fit. That means you don't need socks to get a tight fit or prevent slipping. Hey Dude used elastic bands to keep them firmly on your feet that eliminate the requirement of wearing socks.
If your purpose is to wear socks for cushioning and extra comfort, then you'll be happy to know Hey Dude is primarily built for comfort. They use a memory foam insole and a foam lining to keep your foot comfortable. The inner liner is constructed with soft material while keeping your feet cool.
The fabric of Hey Dude is extremely breathable. That means you'll get enough air circulation around your feet. The shoes have excellent moisture absorption ability, ensuring your feet won't get sweaty and hot in the summer. So you can wear them without socks with no bothering about precipitation.
FAQ's
Do You Feel Comfortable Without Wearing Socks With Hey Dudes?
Absolutely yes. Hey Dude shoes are comfortable to wear. They have cushioned and comfortable upper material with a lightweight design. So it's not mandatory to wear socks with them.
Do Your feet sweat-wearing socks with Hey Dude?
No. If you wear thin, light, and breathable socks with Hey Dude, it won't cause sweating. Rather the socks will help to keep the feet clean, cool, and fresh. 
Conclusion
Now you know, Hey Dude shoes are wearable with socks or no socks. But if you really want to wear socks, there are plenty of options. Hopefully, our best sock for Hey Dude guide will help you in this regard. Check out our every-picked options, and find the most suitable one for you.
Best of luck!
See Also: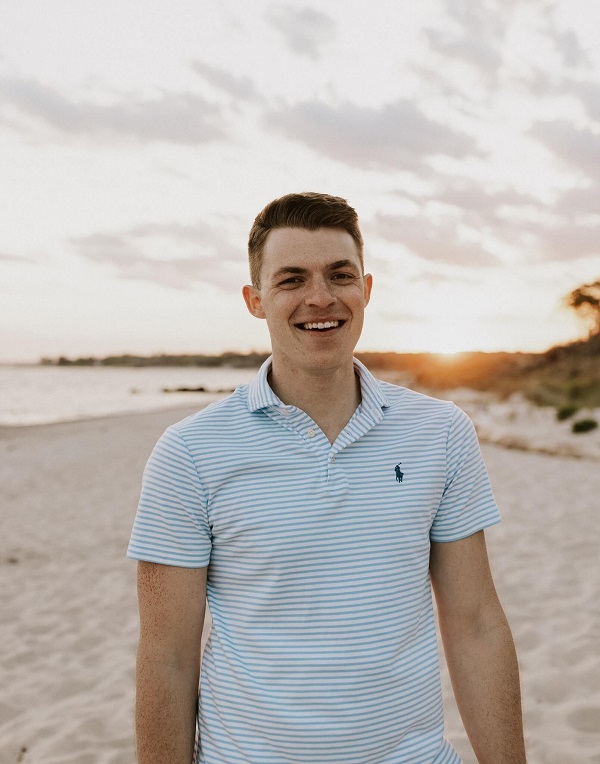 Myself Nathan Griffin a footwear expert who has over 10 years of experience in the industry. I have worked in all facets of the business, from designing and manufacturing shoes to selling them in stores. I am passionate about shoes and believe that they are an essential part of any outfit. I am excited to share my knowledge with others and help them find the perfect pair of shoes for their style.