Mostly you focus on trends when choosing a pair of shoes, or boots, right?
But, if the boots won't comfortably fit your feet is that worth buying?
Absolutely, not.
As Doc Martens is a popular brand in the footwear industry, most people forget to check its fitting and comfortability before taking buying decision. But it's not a good idea, instead, you should know whether Doc Martens is good for your feet or not.
In this guide, we'll discuss broadly why and how Doc martens are excellent and comfortable for your feet. Otherwise, here is a quick trick on an overnight break-in of your boots. So let's jump into the details without any further delay.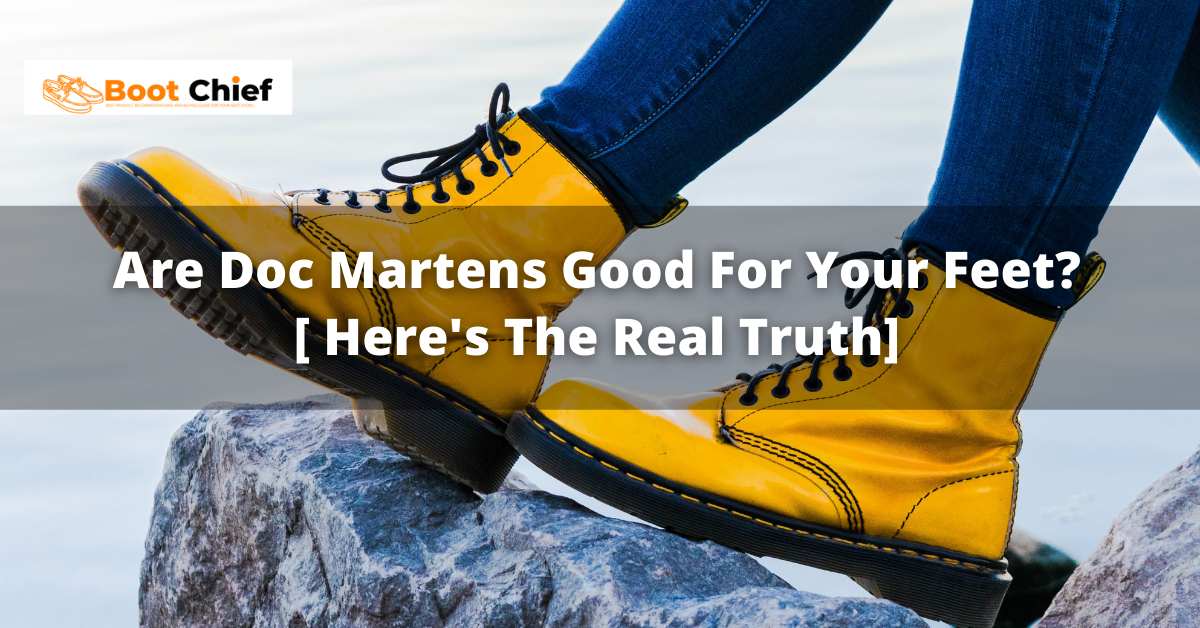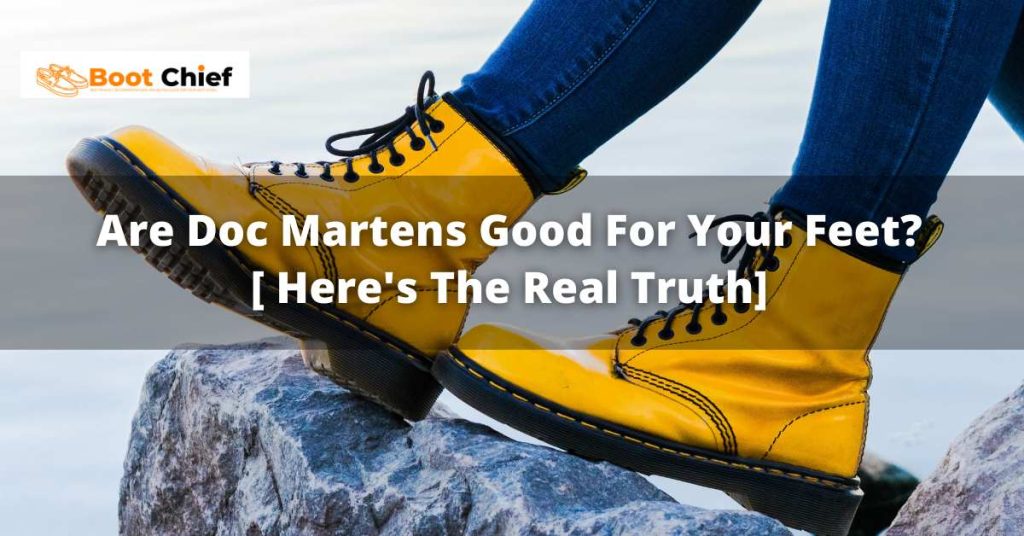 Are Doc Martens Good For Your Feet?
Of course. Doc Martens boots are mainly focused and designed for ultimate comfort and protection for your feet. From sumptuous leather to the superior outsole of the shoes, each material confirms that your feet can keep good on walking for long distances or working throughout the day.
Significantly, the boots are made for the workers who work for a prolonged period. They provide support and comfort throughout the day, so you don't feel any foot pain or injury due to walking or standing on your feet all day long.
However, the boots initially take 4 to 6 weeks to break in a pair. Once it breaks in, the smooth, soft leather molds to fit your feet perfectly. And you'll love it for your everyday work. The roomy structure of boots is also good for wide feet.
Features That Make Doc Martens Good For Your Feet
As mentioned above, Doc Martens are made for better support and comfort in mind. Besides the therapeutic design, some unique features make the Doc Martens favorite among all professions. Let's take a look at the crucial features
Doc Martens Are Well-Made
Doc Martens manufactured the boots over 70 years. This footwear is highly preferable from celebrities to office workers. That's because Doc maintains the well-made quality of its boots. The stiff upper leather and chunky flexible outsole are the paramount factors to ensure comfort.
Working people like to wear boots that can relax and reduce pressure on their feet. So Doc became the first choice for them. Otherwise, the boots are ideal for people who face arch problems due to working a long shift. In fact, manufacturers mainly concentrate on the comfortability and quality that the boots hardly compete with the latest fashion trend. But that's ok because they're never out of style.
Work boots genuinely feel tight at first. Especially people with wide feet find it hard to accommodate the feet in the shoes. Due to this reason, it goes behind all the shoes of their shoe rack.
Thanks to Doc Martens, who invented the boots for wide feet also. These gears are not only roomier but also provide excellent support.
The slip-on models are also designed for enough accommodation. Yes, you find it a little restrictive in the initial wearing condition. But after wearing them for a few days, the boots will become more accomodating and comfortable for your wide feet and keep them harm-free.
How Long Does It Take to Break in Doc Martens?
Doc Martens boots do not come with a comfy facility. As it is made from rugged leather; it takes a few days to soften and adequately break in. The "wear in" period might need 4 to 6 weeks to break in pairs. The time entirely depends on the leather thickness and materials of the boots.
You May also like to read my guide on how long does doc martens last.
How to Break In Doc Martens To Keep Your Feet Good?
Complete Break in must need a couple of weeks to become as you desire. So relax and keep patience to make Dr. Marten your comfiest pair. Follow the steps below to break in your pair fast.
Method 1: Ease Yourself In The Boots
Firstly, adapt and ease yourself into your new pair of boots. For this, wear the footgear and walk around the soft and smooth surfaces in your home. Do this every day until you find it comfy and you're not used to the new gears.
Method 2: Use Doc Martens Wonder Balsam
Doc Martens Wonder Balsam also smooths and softens the boots' leather. Lanolin, Coconut oil, and beeswax encourage the leather to hydrate and stretch out to soften gradually.
Method 3: Remove The Inner Sole
If you're feeling your feet too restrictive inside the shoes or feeling pressure on your foot's upper while walking, then remove the inner sole. Doing so will give room to the boots to feel-good fit and accommodation.
Method 4: Add an Extra Insole
If you find the boots are loose in your feet, include a Dr. Marten additional insole. It provides you with suitable fitting and adds cushioning to ensure more secureness. It makes the boots better slip resistant.
Method 5: Put Extra Thick Pair Of Socks
The other thing you can try to break in pairs is putting a thick sock pair or multiple layers of socks on your feet. This idea will save your feet from blisters and make the leather soft to bend in your food shape.
Quick and Overnight Break-In Method for doc martens
You can speed up the Break in the process with only a hairdryer. Quite weird to hear, right? But yes, this trick can impressively work. So here is how you can complete this process.
Slip-on the boots and lace them up tightly as much as possible.
Now heat the tightest part of your boots with the hairdryer.
Heat the leather from above for 30 seconds at a time, and you'll find the leather softer than before.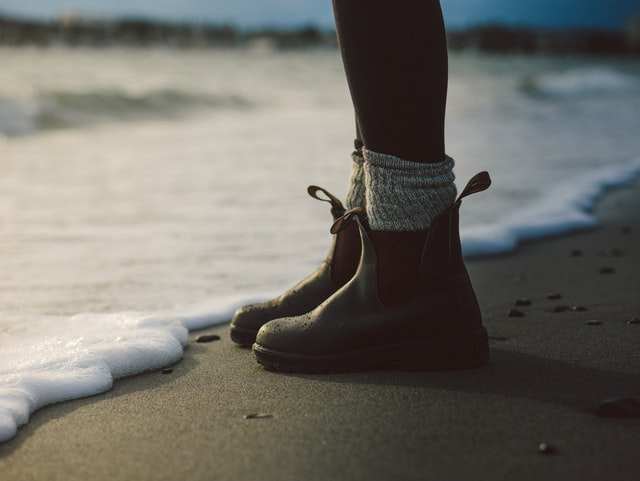 Are Doc Martens Good For Standing All Day?
Yes, Doc Marten boots are suitable for standing all day. It's comfortable, supportive, and break-in for wearing them throughout the day. Though the shoes' leather seems challenging, it's actually smoothly molded in your feet. If you're in a profession where you stand for a prolonged time, wearing these boots will ensure your feet relax.
Podiatrists also highly recommend that Doc Martens boots for police, nurses, laborers, marketing agents, and even office workers. So undoubtedly, Doc Martens are suitable for standing all day.
Which Dr. Martens Should I Get?
Doc Martens provides a variety of boots for Men's, Women, and even children. You'll find a wide range of boots with huge color options and styles. No matter your taste, you can choose the perfect match for your style.
Well, if you're not sure which one to get, I suggest you check out the famous top models at present, which are the original 1460 and 1461 boots.
Are Doc Martens Good for Orthotics?
Doc Martens founder designed the boot, especially for the people suffering from high arches. This practice has gone on until now. In this sense, we can say that the DM's provide high support for the high arches.
First of all, the leather used in the boots is made from high-quality synthetic materials. Super flexibility and great cushions suit every foot's shape and arches. Even the doctors also recommend DMs to people suffering from severe foot problems.
Further, Doc Martens are suitable for orthotics because, along with supporting high arches, it also ensures support for the flat feet people. You can ask, flat feet require shoes that are low arch and soft, so how can they be good for both high arches and low arches? Well, that's because the boots are enormously flexible to mold in any foot structure.
On top-notch, the shoes are great for custom orthotics. You can add or remove insoles to get the exact fit and comfort. It prevents slipping your ankle inside the shoe, offering an excellent fit. Otherwise, the steel toe design protects your feet from any accidental injury.
You May also like to read my guide on if doc martens are worth buying or not.
Do Doc Martens Have Arch Support?
Yes, Dr. Martens provides arch support. Dr. Klaus Martens tried to solve the people's faces agonized over raised arches. The anatomical design is so good for every arches and heels support. The flexible and springy shoes can accommodate most arches impressively. Wearing supportive boots and shoes will ensure you're getting the proper amount of arch support to prevent any callused foot arches.
Its sole is bouncy and flexible enough to support low arch people. You can insert a custom sole for the high arch to get the more proper arch support.
The boots have enough space to accommodate the additional insoles without making them too tight for you. It is made from a custom foam full of tiny air bubbles. It will surely give you comfort in every step of walking. But if you have serious arch issues, we don't suggest relying on Doc Martens. In that case, consult a Podiatrist.
Are Doc Martens Comfortable For Feet?
Once Doc Martens breaks in, it feels super comfortable to your feet. It features an air-cushioned sole that feels very soft to wear. The sole is designed in such a way to provide a comfy feeling even if you're walking on an uneven surface.
Though before breaking in, it feels pretty tight but not uncomfortable. But if you purchase a smaller or bigger size than your feet, it might be uncomfortable, and you'll get hurt if the boot is too tight.
Nevertheless, if you give it some time, the foam sole and smooth leather will mold according to your foot shape. These iconic boots also feature a pull tab so that while put on and off, you find it easy and pleasant. They are super comfortable around your heel, toe, and top of your feet. You can easily wiggle your toe as the boots have enough room to spare.
Even the Docs work great to reduce foot pain. The soles are so bouncing that wearing this at work, walking, or short hiking will be much more enjoyable.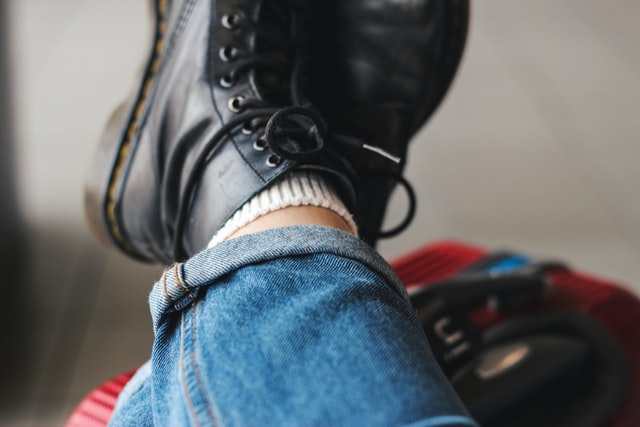 How To Make Your Docs More Comfortable?
Well, there are several issues where you might need to increase the comfort of your Docs. So we discussed some of them.
Doc Martens Tight On Toes
If you find Doc Martin feeling tight on your toes, we can show you several ways to resolve this problem. Let's go through it.
For this process, you'll require the following items:
Boot stretcher
Boot stretching spray
Here's the steps to resolve Doc marte's tight on toes issue:
Step 1
Lightly spray inside of your Doc Martens and insert the boot stretcher.
Step 2
Now tightly lace up your Docs so that it builds resistance to work against.
Step 3
Leave the boot stretcher inside for 24 hours.
Step 4
Remove the boot stretcher from Docs and check out the shoes. It'll feel much roomier than before.
If you can't purchase the Boot stretcher or Boot stretcher spray- then here is an effective and cheap alternative for you. For this, you'll require some old clothes. And the steps are:
Step 1
Take some old clothes and stuff them inside your Doc Marten boots. Especially on the toe area.
Step 2
Next, lace the Docs up tightly as much as possible.
Step 3
Leave the stuffed clothes inside for one or two days.
Step 4
Check out whether the boots get roomier for your comfortable wear. If not, repeat this approach.
If Doc Martens Hurt Back of Ankles
Here we'll show three ways to increase comfort if your back ankles are hurt due to Doc Martens.
Wear two pairs of thick socks if you're feeling hurt in your ankles.
 If you're going on a long walk, try to wear walking socks or blister-resistant socks to cushion and reduce pain to your ankles.
Put a bandaid on your ankles to get a protective layer. Next, wear two pairs of thick socks for additional comfort and protection. 
If Doc Martens Tight On Top Of Feet
If you feel the Doc Martens tight over the top of your foot, then follow the instructions below.
Use a boot stretcher or old clothes for stuffing inside the boot, so it stretches out the boot to make your feet more comfortable.
Lace the boots tightly as you can and leave it for 24 hours.
After that, remove the stuffy old clothes or stretcher and try out the boots. If you find it still tight, try the process again.
Conclusion on Are Doc Martens Good For Your Feet?
Hopefully, you get the answer regarding: Are Doc Martens Good For Your Feet?
So what makes you wait? If you're looking for a good pair of boots that works great both for your feet and backbone then choose Doc Martens without a second thought. It's comfortable and reliable safety gear to keep your feet good.
Best wishes to you!
You May Like to read: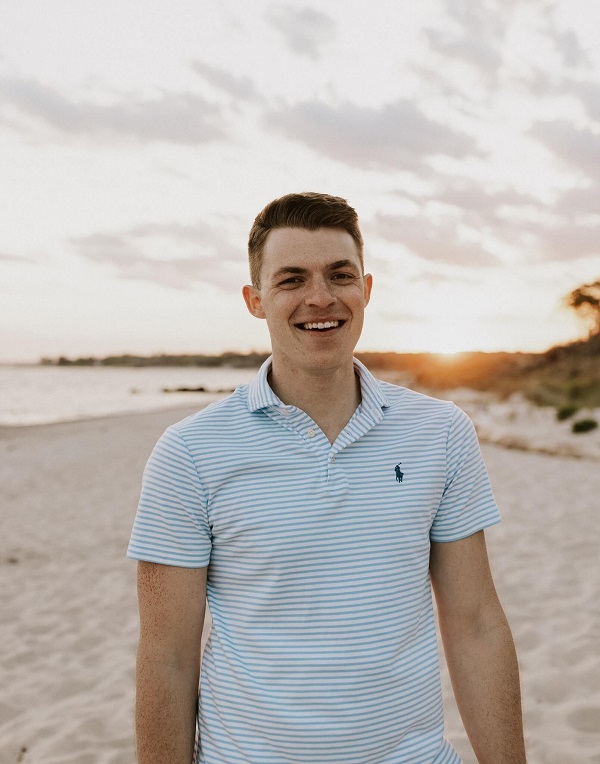 Myself Nathan Griffin a footwear expert who has over 10 years of experience in the industry. I have worked in all facets of the business, from designing and manufacturing shoes to selling them in stores. I am passionate about shoes and believe that they are an essential part of any outfit. I am excited to share my knowledge with others and help them find the perfect pair of shoes for their style.