Doc Martens are uniquely built with high quality, comfortability, and durability. No doubt the boots are the perfect choice for your day-to-day life. But many people aren't sure if the Doc Martens are good for snow and they also seek a clear answer.
Some Original Doc boots can keep your feet a bit warmer from cold and have slip-resistant features, but they're not a good choice for snow. Otherwise, Doc's winter boots can be worn in the snow, but how good they will work depends on the weather conditions.
In this article, we're going to break down if Doc Martens are good for snow, their snowproof features, and how to make the docs more workable for snow. In the bottom part, you'll also find the 3 best winter doc martens review to wear them on snow.
Let's join us to explore!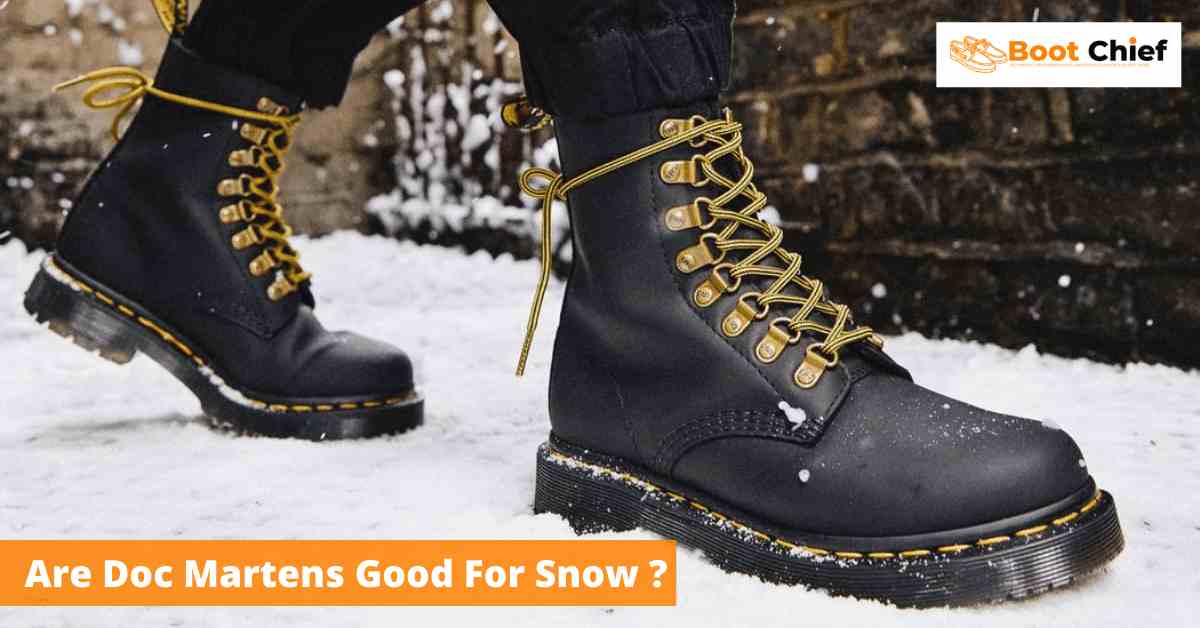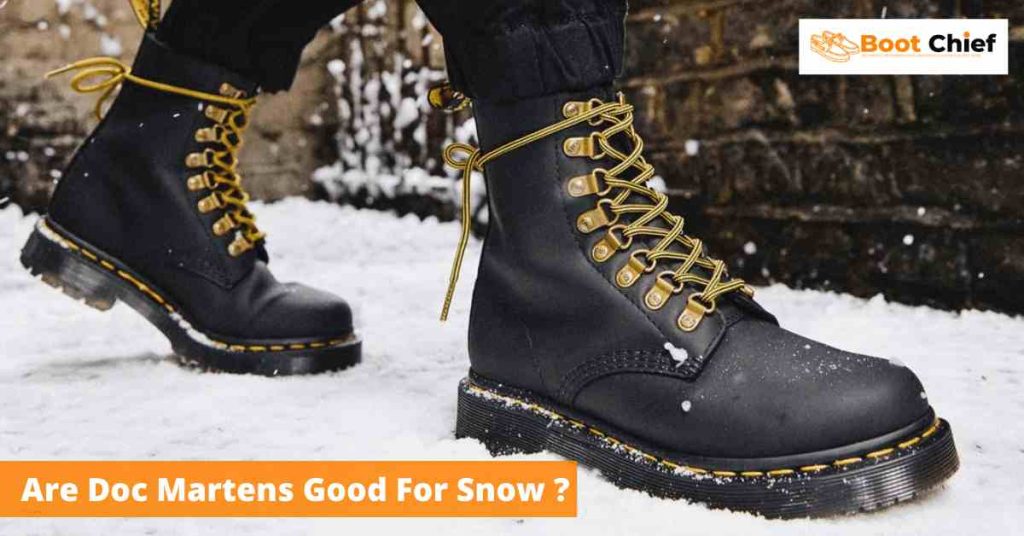 Are Doc Martens Good For Snow?
Docs are something that can handle light wet, and winter conditions. But for snow, they can be both good and not.
Got messed up? Relaxed! By the end of this article, your confusion will clear, and you'll better understand when and how Doc's rocks your snowy winter days. Keep reading on!
Are Doc Martens Warm Enough In Snow?
Doc Martens Warmair line boots are designed to keep feet warm during the snow. So definitely it will help you to stay warm. The question is how extreme snow the boots can tackle.
However, according to Doc users and many sources, the boots are suitable for urban snow as their leather is thin, so it might be enough to keep the cold out in extreme snow or winter. Luckily you can increase the warmth of your Dr. Martens.
How To Increase Warmth?
If you want to make your Doc winter boots cozier and warmer, then try to wear a pair of thick wool winter socks with the boots. It will add an extra warmer feeling to your feet.
Are Doc Martens Good For Winter?
Doc Martens are suitable for keeping your feet warm, though the boots are not dedicatedly made for the winter season. You can absolutely wear Doc in light cold, but you may have to opt-out for good winter boots if the cold is heavy.
Most of the doc boots users found that they can wear the boots in winter under -17°c or 1.4°f temperature. Up to this temp the soles won't be damaged, or cracked. But if the temperature goes lower than that, the soles start to crack and tend to clog water.
So we'll suggest you knowing the temperature range and weather forecast before wearing doc boots in winter. Because you must not want to damage your expensive boots for carelessness. If the temperature is lower than the doc's withstand limit, never wear your docs, rather choose boots that will be suitable for the weather.
Features Of Good Winter & Snow Boots
How do you compare whether Doc boots are suitable for winter, snow or not? So to make things easier for you, we recommend that you consider the features below, which are a must in good snow boots.
Adequate Cleats and Lugs
First, good snow boots need a rubber outsole with proper cleats, such as grooved cleats and lugs. These cleats help traction firmly and grip a slippery surface like snow.
Waterproof Upper
As snow tends to melt on the boot's upper, the water can seep into your boots and make your feet wet and cold. That's why your snow boots should have a waterproof or water-resistance upper.
Insulation
Snow boots also require enough insulation (800 grams to above) to keep your boots inside warmer enough in cold winter and keep your feet away from the intense cold outside.
Comfortable Insole
A great cushioned insole is another main thing you should consider. That's because a cushioned sole delivers extreme comfort for walking on the snow.
Do Doc Martens Make Good Winter Boots?
At present, Docs have dedicatedly produced a line of winter boots with some great features suitable for winter or snow.
First, consider some usual questions and discussions before concluding whether Docs make good boots for snow.
1. How are Doc Martens made?
Dr. Martens's winter boots arrived newly on the brand's product line. This category essentially emphasizes the features that make a boot good in winter. They include the following great snowproof features in construction.
Specially Treated Leather: Doc DryWair line winter boots are made of rich, oily, and specially treated leathers to make them completely waterproof, which is most needed in a snow boot.
Double Sealed: Along with unique leather, the boots ensure more safety with double seals. This idea prevents any sip of snow or liquid from the inside of the boots.
Innovative Sole Technology: They designed a specialized outsole with grooved cleats to make the Doc boots more reliable for snow. This design on top helps to grip any icy or slippery surface due to snow firmly.
Winter-Ready Uppers: Docs WinterGrip boots are specially constructed with Snow Plow leather upper. Why? Because it's a specialized leather with super water-resistance ability that keeps your boots dry every day while walking on snow.
Insulated: The warm airline boots come with either fleece lining or faux fur. However, faux fur is relatively thicker than fleece lining, but both options have greatly insulated features to retain heat and maximize your comfort keeping the feet warm.
2. Are Doc Martens Snow Proof?
Doc Martens winter line boots are snowproof as they come with Drywair, Warm Air, and Winter Grip features which are the most critical requirements of a snow boot.
3. Are Doc Martens Waterproof In Snow?
The original line of Dr. Martens boots are not waterproof in the snow; instead, they have some water-resistance ability which won't help in heavy snowfall. Otherwise, the thin leather quickly absorbs the water, melts from snow, and wet your boot.
But if you select Dr. Martens winter line boots such as Drywair, you can assure they'll be effectively waterproof in the snow as these boots are made of water-resistant leather.
4. How Well Do Doc Martens Grip In The Snow?
In general, all Doc Martens do not do well to grip in snow as they don't have any slip-resistant features.
But Doc Martens winter line boots can handle this problem. WinterGrip boots are built with grooved cleats that can provide superior traction and grip firmly in the snow. So if you want excellent snow boots, look for something from their winter line.
But in case you wear an industrial boot re-engineered with a new slip-resistant technology GripTrax™ soles, its slip-resistant feature also works excellent on snowy days to provide good grip and traction in the snow. But it might fail to serve on deep snow.
Read Also: Are doc martens slip resistant
5. Are Doc Martens Insulated?
Some Doc Martens winter versions have faux fur-lined sock liners and a light insulation layer. And that's okay to serve for the less snow/winter condition. However, you won't find thick insulation on any other Documents needed to keep your feet warm in extreme snow.
6. Are Dr Martens Slippery On Ice
Dr. Martens leather is thin, and traction sometimes might not be enough for icy conditions. So the boots can be slippery on ice though you can make them slip-resistant. Otherwise, wear Doc Martens winter grip that has the excellent grip to walk on ice smoothly.
However, don't worry if you don't have the winter grip Docs. You can make your usual Dr. Martens suitable for snowy or icy traction with a few tricks. Add an ice grip to your Docs outsole. Amazingly, you'll notice that you have better grips and more slip-resistant traction on slippery ice.
How To Make Doc Martens Workable & Comfortable For The Snow & Winters?
Though you find anything less that stops you from wearing your all-time favorite Docs in snow, you can still make them more workable. The following three hacks will make your Docs more workable and practical for snow or winter boots. Let's dive into them in detail.
How To Keep Doc Marten Snowproof
To keep your Doc Martens snow proof, you've to develop its traction, insulation, and waterproof ability. Doc will be ready for snow days once you can make a proper balance between the features.
First, you have to keep your docs waterproof to protect them from water and snow seeping through, following the steps below.
Clean your Docs
Apply a few drops of mink oil on the upper leather of the boots as a waterproof layer
Lastly, use a waterproof spray or wax sealant for leather boots to lock the waterproof protection.
How To Make Doc Martens Slip-resistant In The Snow
Following the tricks below, you can make your boots good slip-resistant and excellent traction in the snow.
Rub the outsoles unevenly with sandpaper that will create a rough texture.
Take a piece of rough rock or stone and rub it on the outsole.
How To Make Doc Martens Insulated
The fleece or faux fur lining might not be enough to insulate you from freezing cold on heavy snowfall and wind. Following the hacks will help you much in this aspect.
Wearing a pair of thick woolen socks over your regular sock will allow you to make your docs more insulated for needed warmth.
Insert an extra insulating layer inside the boots from your nearest boot shop
Should You Purchase Doc Marten Boots In Winter?
Whether you should purchase Doc Martens in winter or not ultimately depends on your requirements and the environment where you're living.
If you're living in an area where you've to face light to medium cold, rain, and snow, you can comfortably go with Doc Martens winter boots. They offer enough insulation, warmth, gripping power, and water-resistancy that is good for average or urban snow or winter days. Otherwise, their soothing and comfortable padded sole will make your walking as comfortable as walking on soft cushions.
But for excessive cold or snow in your area, you should be more careful with Dr. Martens' boots. In that case, they may not be a complete safety gear to tackle the harsh conditions.
3 Best Doc martens snow boots
Now, we know almost everything about Doc Martens winter boots. So let's have a look at the 3 best doc boots for snow.
1. Doc Marten 1460 Men's Lace-Up Boots – Best For Waterproof
Once Dr. Martens realized that during the winter or snowy season, people require warm boots and want to keep their feet dry, the brand launched a line of waterproof boots. So they bring 1460 Men's lace-up boots in the fully waterproof edition after 60 years of its original introduction.
So what will you get in this edition? The boots come with new twin heat-sealed welts that prevent moisture or the water from getting inside the air-cushioned soles. Thus you can assure your soles are not wet in snow, rain, or due to dew drops.
On top-notch, it features breathable DryWair booties wrapped in leather to confirm another layer of waterproof protection.
Last but not least, these boots are not only wearable for snow. You can also wear them in your workplaces, such as in the meat department of a butcher shop, juice or coffee shop, or anywhere else where you need protection from spilling liquid items.
Pros
Highly breathable to lock up the moisture
Air-cushioned soles for extreme comfort
Oily waterproof crazy horse leather ensures waterproof treatment
Easy to clean and super durable to last long
Cons
Packaging should be improved
2. Doc martens 2976 Faux Fur Lined Chelsea Boots – Best For Keep Feet Warm
Our next choice for snow boots is 2976 Faux Fur Lined Chelsa boots which are the best option for the winter with average snow and cold.
The specialty of this boot is it is manufactured with a faux fur sock line which will ensure your feet keep warm from snow all winter long. On top-notch, it is ambassador heavyweight and oily tumbled leather.
You'll be happy to know that this leather improves the ability for water resistance or any stain and damage caused by snow. Nevertheless, both your feet and boots will stay dry comfortably.
Moreover, the boots have Goodyear-welted lines that are heat-sealed at 700°C, making the boot more powerful to kick out the snow melting problem from your boots.
Pros
Perfect footwear for typical snow and ice
Winter-proof boots make sure great warm
Unisex design looks classy stylish
Super comfortable to wear for a long time
No break-in period needed
Cons
3. Doc Martens 1460 Pascal DM WinterGrip Leather Lace Up boots- Best For Better Traction
At first look, you'll be impressed with the 1460 Pascal Dr. Martens look as it comes with a classic and beautiful design and a unique 8-eyelet lace-up. The boots are rugged and feature sole innovative technology.
The boot includes a high-performance Dr. Martens winter grip sole (hybrid/PVC/Rubber) designed with grooved cleats. This technology will provide excellent traction, grip, stability, and durability in snow and slippery surfaces like ice.
Otherwise, it is made from snowplow WP leather which effectively keeps your shoe dry because it can resist the moisture or water of snow and rain.
Thankfully, Dr. Martens emphasizes the water-resistance or winter grip features, but they also understand what to do to keep your feet warmer in the snow. Thus they added fleece lines for a warmer and cozy feel.
Pros
Attractive design with yellow striped laces and antique gold hiker hooks
Oil finished rugged leather ensures superior durability
Snowplow leather protects the boots from salt and grit
Easy to clean
Cons
The toe box narrow for wide feet
FAQs Regarding if Doc Martens is Good For Snow or not
Are Doc Martens Suitable For Hiking In The Snow?
You can definitely use Doc Martens for hiking in the snow. The boots come with a very responsible sole with proper traction, making them suitable for hiking. Plus, people find it comfortable too for long-distance hiking. These boots are exceptionally reliable if you hike on trails with an easy to moderate difficulty rating.
However, if you want some custom insoles, including protalus or superfeet, then switch your stock insoles.  
Can You Wear Doc Martens In The Snow?
Yes, you can wear Doc Martens in the snow as they've got a water-resistance feature and traction in the outsole to make a good grip on ice. 
Will My Doc Martens Get Damaged In The Snow?
The answer depends on what kind of Doc Martens you're wearing and how much snow is exposed to the boots. Usually, Doc boots are made of leather, and leather doesn't tackle enough of the snow from damage. 
Though, if you're wearing the boots on light snow, it'll not harm that much to your boots as they slide off them. But in case you're using the boots in the snow regularly, then it is most likely to damage early. Luckily, you can make your boots last longer by using a shoe protector. Plus, make sure to lace them up tightly so the snow can't enter the boots.
Are Doc Martens Good For Urban Snow?
Regular Dr. Martens are suitable for wearing in the urban snow. The boots are durable and have good traction to wear on the city's less snowy and icy surface. However, you might only need a pair of thick woolen socks to keep your feet warm as the boots are made of a single layer of leather.
Final Verdict
Finally, we reached the last few words of this article. Hopefully, you get a clear answer to your question: are Doc Martens good for snow or not. Now you know when and how docs perform well for snow. So you can pick Doc Martens if you think its features and benefits are enough to spend the whole winter or snowy season. Otherwise, opt-out for specialist snow boots.
You may like to Read: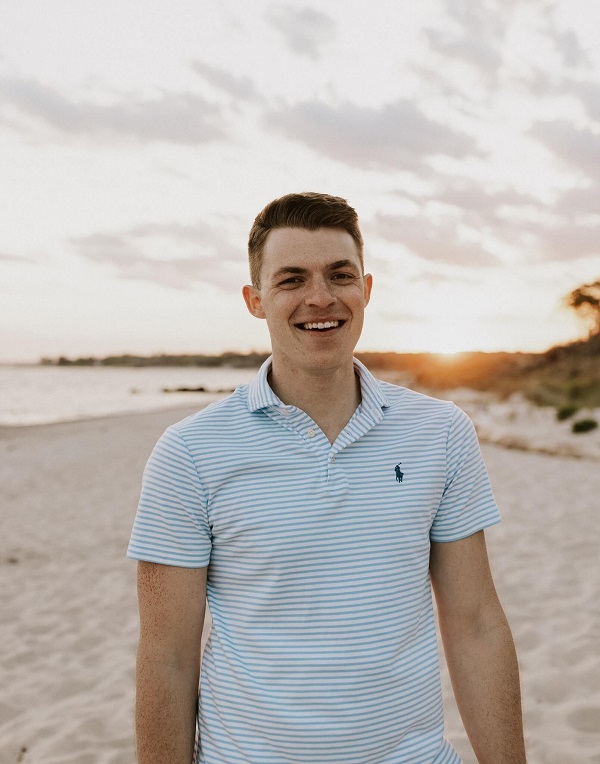 Myself Nathan Griffin a footwear expert who has over 10 years of experience in the industry. I have worked in all facets of the business, from designing and manufacturing shoes to selling them in stores. I am passionate about shoes and believe that they are an essential part of any outfit. I am excited to share my knowledge with others and help them find the perfect pair of shoes for their style.