You might not believe that your heavy-duty Docs can crease and wonder, "are Doc Martens supposed to crease?"
Docs are very expensive as they give you excellent comfort without compromising a sophisticated touch to your personality. So you want to make sure your Docs doesn't crease, or even if it gets creased, you can safely remove them.
Today we will discuss why creases appear on boots and the exclusive methods to get rid of Doc's creases. The ending part will also introduce you to the few best leather oils vital to removing wrinkles from leather.
Let's jump into the details!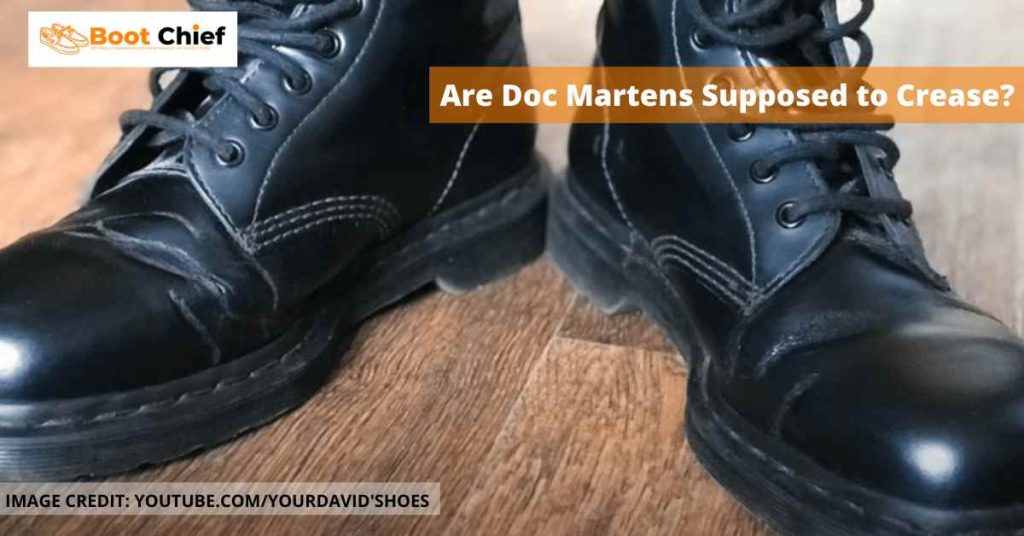 Are Doc Martens Supposed to Crease?
Yes, Doc Martens are supposed to Crease. However, you have to maintain some routine checks and effective ways to overcome creases.
Every high or low-quality leather starts creasing over time, even Doc Martens. If you ignore the creases in the first place, they will make a permanent place on your boots. But luckily, taking some precautions and steps can help you say goodbye to creases.
Before getting the ways, first, you should know whether creasing is usual to happen or not and why they appear in your boots so you can prevent them.
Read Also: How long do doc martens last
Do dr martens crease? Is It Normal for this boot?
Yes, dr martens can crease and it is normal for Doc Martens to crease like other shoes. The crease is visible mainly on new heavy leather as they're not flexible like other materials. Don't worry. You can reduce the chances of creases and their prominence. Using a good leather oil or conditioner will help you stop splitting the creases and remove them permanently. 
Why Do Creases Appear On Doc Martens?
Whether your shoes are cheap or expensive, creases are bound to happen. It's just a matter of time whether the crease comes sooner or later. Though Doc Martens takes time to crease, you'll face it in the long run.
Several reasons and factors are responsible for these circumstances. Such as
Creases appear early on the part of your feet that tend to flex more and regularly.
If your Docs are too tight on your feet, it can cause a crease.
Too loose Docs also responsible for crease early as your feet get extra room for getting bent in several angles and several points.
Leather quality is the other major factor for appearing in the creases. Though high-quality leather can also crease, it takes time if you're not treating it properly. But for low-quality leather, creases may appear more early.
Boot design can also lead to creases. Especially whole cut boots and plain toe has a high risk of developing creases too fast. Besides, semi cap toes and full cap toes don't develop creases soon.
If you don't store your Docs correctly, it can also develop creases or wrinkles.
Otherwise, if you press something on your Docs upper part for a long time, wrinkles can appear over time.
If your Docs have multiple layers of leather, it increases the risk of creasing than one piece of leather.
How To Get Creases Out Of Doc Martens
You can treat creases of your Doc Martens with some super easy and fast methods. And most importantly, you can do it by using some shoe kits or without kits. Believe it or not, we love to save your bucks. That's why first we'll show you 2 ways to treat the crease of your Docs with your home products. Also, you can check out the below video that shows how to get rid of creases on dr martens very quickly. Let's see what they are:
Docs Marten Crease Treating Methods With Home Products
After investing a lot, nobody loves to invest for its maintenance. So it's better to first follow some simple but effective techniques that won't require investment.
Method 1: Use Cloth Iron To Remove Creases
Iron to remove creases! Sounds awkward, right? But this one tool can help you a lot to kick out the horrible creases on your lovely Doc Martens. Find out below how to do it!
Required Items
Cloth Iron
Little water
A clean washcloth
Old newspaper
How To Do
Take some old newspapers and roll them.
Stuff the paper inside your entire space of Doc Marten boots
Remove the shoelaces so that you quickly iron the shoe and don't burn the laces
Now wet a clean washcloth and place it onto the creases
After that, turn on the cloth iron at 80 degrees F.
Press the iron over the wet washcloth and iron the area slowly
The steam that is released from the wet washcloth helps to remove the creases
Now take off the washcloth and observe whether the wrinkle is gone or not. If not, use the iron once again
Leave the washcloth over the boots until they cool down
Last, keep the shoes in a sunny place to dry
Pros
The steamer comes from wet cloth that helps stretch the leather and out the crease.
Cons
Excessive moisture and heat can damage the boots
Not suitable for suede boots
Pro Tips
After completing this process, you can also hang your Docs in a shoe tree for a few weeks. These tricks will help the shoes to retrain boots in the right shape.
Method 2: Use a Cloth Steamer to Remove the Creases
Using a steamer is another heating process, even easier to use than iron as it quickly moves over the rounded shape of the boots. This process is most effective on the Suede shoes. Let's look at the following steps:
Required Items
Old Newspaper
A Washcloth
Cloth Steamer
How to Do
Wrap a bunch of old newspapers and insert them inside your Docs
Don't leave any space inside while maintaining the boot's original shape
Take off Shoelaces
Put a dry washcloth over the creases parts
Heat the steamer and place it over the washcloth
Move the cloth steamer all over the washcloth so that the heat doesn't concentrate on the same part and cause a burn.
Remove the washcloth and check out if any creases are still visible. If yes, put back the towel and apply the steamer once again.
Leave the boots under the fan overnight, and it'll be perfectly ready to go for your next morning.
Pros
An effective way to get rid of creases
Cons
Maybe not effective on leather boots.
Docs Marten Crease Treating Methods With Home Products
But, if those free methods fail to remove the crease. You must try some shoe kits to get the best results.
Method 1: Hairdryer or Heat Gun to Kick Out the Creases
Here comes another heat-related and effective method for creased Docs. If you don't like to use direct iron heat, then a hairdryer or a heat gun is an easy and safe approach to get back your boots in the previous look. Let's see how:
Required Items
A hair dryer or Heat Gun
A shoe stretcher
Leather Oil
Leather Conditioner
Soft lint-free cloth
How To Do
Put the shoe stretcher inside the boots and start stretching. Doing so will help the creases get stretched.
Next, put a few drops of leather oil over the boots and massage gently
Switch on the dryer and apply the heat onto the creases (keep distance about 5 to 6 inches)
Move the hairdryer or the heat gun constantly so that the boots don't burn in one part
When the leather becomes hot enough, Again put some leather oil and massage the oil over the shoes so that the leather penetrate oil and disappear the creases
Grab a soft, lint-free cloth and wipe excess oil with it
Afterward, apply some leather conditioner to your boots to keep the skin hydrated.
Let the Doc Martens dry for 5-10 hours.
Lastly, use a new clean cloth to rub the boots to give them an ultimate shine.
Pros
Remove the creases effectively.
Cons
This method can darken the leather. So it will work best for dark Doc Martens.
Overheating the toe and heel area can cause loss of the boot's shape, so be careful about that.
Method 2: Use Leather Oil On Doc Martens to Get Creases Out
As leather is the dead skin of animals, it loses moisture and develops creases. Using leather oil to treat creases or wrinkles of your Doc Martens is the most effective and safe way. So let's follow the steps below.
Required Items
Leather Oil
Soft and dry lint-free cloth
How to Do
First, find out the spots on your Docs where the wrinkle or creases are visible.
Now, put a few drops of leather oil onto the crease areas
Next, gently rub your fingers over the oil to remove creases
After some time, stretch the leather of the boot and repeat massaging to absorb the oil. Wait for a few minutes to let the oil absorb completely
Remove the oil stain from your boots with a soft cloth
Lastly, hang your shoes up and let them dry.
Pros
Works well on the newer and minor creases
Condition the boot leather and prevent creases from forming further
Cons
If the creases are old and deep, using leather oil won't work.
Method 3: Apply Rubbing Alcohol to Get Rid of Creases
Rubbing alcohol is popular due to its Multipurpose use in every household task. And for removing wrinkles from boots, it's compelling enough to satisfy your work. Here are the steps below for using rubbing alcohol in the creases.
Required Items
Rubbing Alcohol
Spray bottle
Water
Leather conditioner
A boot stretcher
How To Do
Take a spray bottle and fill it with equal amounts of water and rubbing alcohol.
Afterward, mix the solution and spray the mixture on your boots' creases or wrinkle areas.
Once you have sprayed, rub the areas with your fingers in a gentle motion. Make sure you're covering all the areas.
Let the boot dry in the air for 5-10 minutes.
Next, apply the boot's leather conditioner, especially on the wrinkles, and give it a polish.
Using a boot stretcher, adjust the stretch of the boots.
Pros
Alcohol helps to soften the leather and reduces creases.
Cons
Using too much alcohol can lead to drying out your Doc leather.
Can You Prevent Shoe Creases Before They Happen?
You can't entirely prevent your Docs from creasing. But yes, taking some precautions at the very beginning of wearing the boots can reduce the chances of creasing than usual. Following the steps below, you can prevent creasing effectively.
Use a shoe tree to keep the shape intact and tighten the leather.
Using a shoe horn while the slip on the boots will help to prevent flex too much or damage the back of boots while putting them on
Otherwise, you can also use sneaker shields to prevent creases while wearing the boots.
Best Leather Oil for Doc Martens To Remove Creases
You'll find various types of shoe oil that make you confused about what to choose and what not. Even researching them is also very time consuming that kills your valuable time. So we like to share 4 best leather oils for Doc Martens short review to reduce your toil.
Sof Sole Mink Oil
Sof Sole Mink oil combines Mink oil, fat, and glycerin. It's trendy for its waterproof ability for leather boots. This leather oil amazingly conditions and preserves your Docs by absorbing into the deep of the crack or creases and healing them like before.
This oil can also be used on leather bags, shoes, jackets, purses, etc. So one container can work for all your favorite leather items.
Pros
Easy to use
Absorb into the leather quickly
Back to live the Docs with its smooth and nourishing oil.
Cons
This oil may darken the leather color so test it before applying.
Obenauf's Leather Oil
If your Docs are too old and become dry, then try Obenauf's Leather Oil because this oil works great in conditioning and preserving the old leathers. It is made of beeswax, which is absolutely a perfect match for Doc Martens. Plus, it has to preserve oil and propolis, which helps the oil remove creases efficiently.
Pros
Easy to apply and water resistance
Works excellent for restoring and preserving dry leather
Reduce the chances of getting blister while wearing new boots
Cons
May discolored the boots, left alone black leather.
Fiebing's Golden Mink Oil
The specialty of Fiebing's Mink oil is it can be used on both leather and vinyl boots. However, this leather oil is enriched with vitamin E, silicone, lanolin, and mink oil. It softens the leather and preserves it to prevent or minimize wrinkles on your boots.
Along with protecting the Docs for years, this product also works great for baseball gloves, horse saddles, jackets, and harnesses.
Pros
A little bit of oil goes a long way
It gives excellent protection to your boots
Waterproof and soften the leather great
Cons
Some packaging may overlook the airtight container.
Bickmore 100% Pure Neatsfoot Oil
Bickmore has been a widespread and trusted brand since the late 1800s. The Bickmore 100% Neatsfoot Oil is 100% natural and pure leather oil without any petroleum distillates.
The oil penetrates through the leather pores easily and very quickly. As a result, your boots can deeply nourish and get a new fresh look and remove the wrinkles. However, you can also use this oil for shoes, wallets, baseball gloves, belts, etc.
Pros
It makes old leather soft like new
Naturally, repel water, and easy to use
Excellent work and multipurpose uses
Cons
Not suitable for Suede or napped leather boots
Conclusion of Are Doc Martens Supposed To Crease
If you want to keep your Docs always new, smooth, and shiny but are worried about creases then no need to worry anymore. Following this article will definitely help you to stay away from creases. Make sure you're using a particular method to a particular boot type. The method that works for Suede boots won't be excellent for leather!
Did you get the information you needed to protect your Doc Martens from creases? If you find this article " Are Doc Martens supposed to crease" helpful, share it with your friends and family who love Doc shoes like you!
You May also like to Read: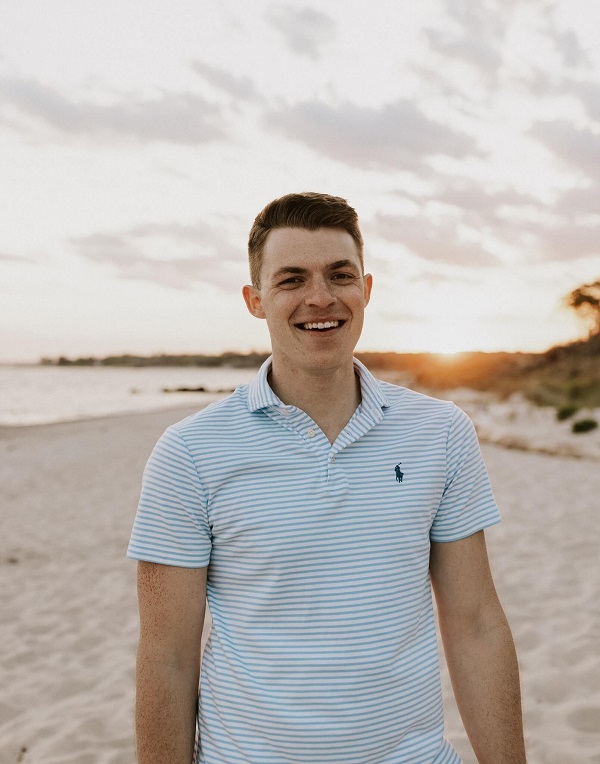 Myself Nathan Griffin a footwear expert who has over 10 years of experience in the industry. I have worked in all facets of the business, from designing and manufacturing shoes to selling them in stores. I am passionate about shoes and believe that they are an essential part of any outfit. I am excited to share my knowledge with others and help them find the perfect pair of shoes for their style.