Are you planning to buy Doc Martens for your work or everyday uses or follow your favorite celebrities' styles? But seeing their price tag, you may wonder, why are Dr. Martens so popular and expensive.
Although the shoe was initially made by keeping in mind police, postman, and factory workers, it gradually became popular among ordinary people and celebrities. As a result, its price goes up. And that's okay because you're getting more than what you are paying for.
Interested to learn more? Then take a look at the key motives behind Doc Martens' popularity and its high price. We'll also discuss some most popular and fashionable Docs styles for you. By the end of the article, you have a transparent idea about Doc's specialty and why you should get it.
Why wait? Let's start!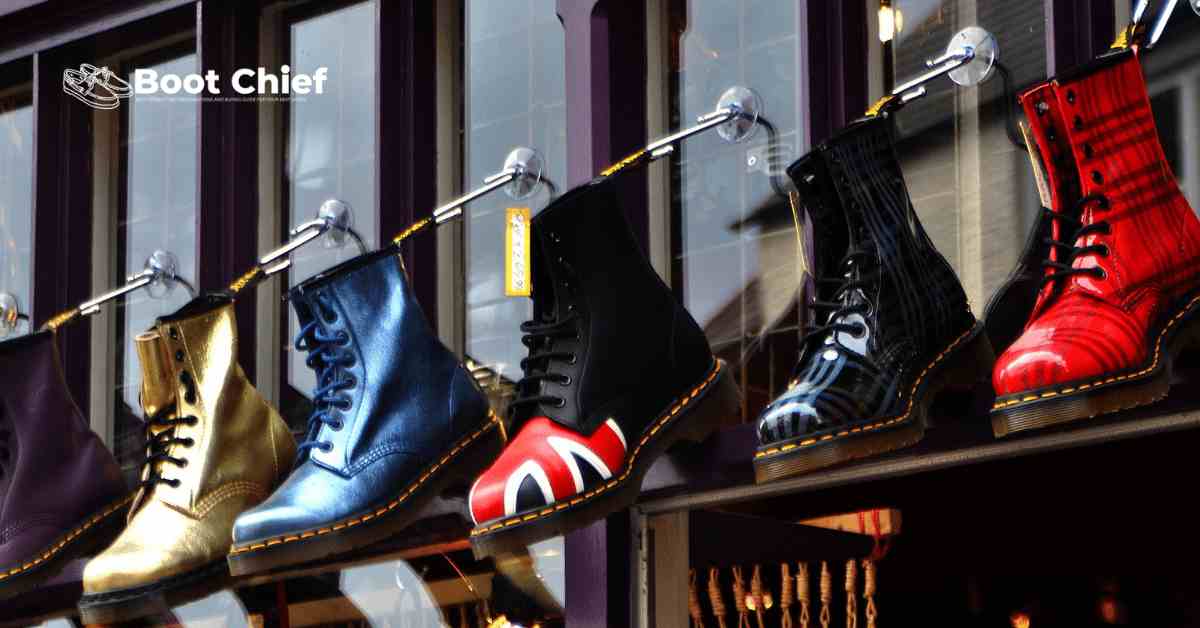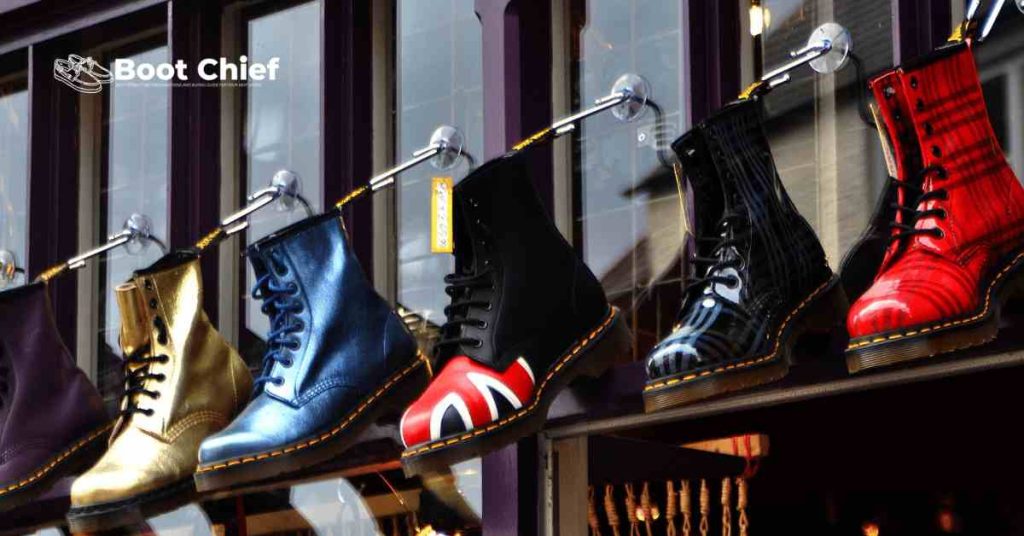 Why Are Dr. Martens So Popular And Expensive?
Dr. Martens are so famous and expensive because they offer quality footwear with guarantee, durability for the long run, and enormous comfortability. In addition, its unique style is still favored over three generations of boots.
The brand only starts with a $3 selling price as a working boot. It doesn't come in this successful position in one day. It takes decades to be a fashion icon. No wonder the prices also go up along with familiarity.
Why Are Dr. Martens So Popular?
We can demonstrate a plethora of logics and reasons for doc martens popularity. But it'll take you time, so in short here are the 4 top notch reasons.
1. Great Quality and Variety
People know how extreme quality shoes Doc manufactures, and it's one of the top reasons behind its popularity. Plus, despite being the king of comfort and durability, they also provide a wide range of shoes to match any consumer's tastes.
The brand provides a unisex model both for men and women. However, you'll even find some gender-specific shoes. They manufacture 250 types of different shoes each year which is impressive to reach every style.
Otherwise, these shoes are also rich in colors. Not only black and brown boots, but they also come in various colors such as green, pink, red, blue, and white. On top-notch, they are now available with print and multiple color varieties.
Moreover, you can choose whether your boots zip up, laces up, or slips on. So where the company is giving so much variation, no wonder why it is popular with everyone.
2. Suitable For Any Season
You mustn't want to lock up your favorite Docs in the shoe rack for a particular season. They know your desire, and that's why they design their footwear for all season purposes.
The brand used high-quality leather, which allows the boot to keep your feet cool on hot summer days.
Most Docs have a waterproof rubber sole that protects your feet from getting wet for rainy and snowy days.
Otherwise, though Docs are not the specific winter boots, wearing a pair of thick socks in winter inside your Docs will help you a lot to keep your feet warm. 
Since one boot can meet up the all-season requirement thus, Doc Martens get more popularity.
3. Famous Vegan Leather
They don't only target one audience category, rather keep a vegan lifestyle in mind. As the Vegan lifestyle doesn't support eating or wearing animal products, they don't use leather products. Martens prioritize their choice and manufacture their boots with vegan leather.
In the USA, Vegan supporters are increasing day by day. As Forbes statistics, vegans have grown from 1% to 6% between 2014-2017. Indeed, it creates substantial potential customers for Docs, around 19.5 million.
As a result, Docs sold their Vegan leather products 5% of international sales. No wonder this innovation makes a significant step to their popularity.
4. Counterculture Fashion Trend
Doc Martens is also intimately involved with Counterculture. People who follow counterculture trends are well known about Docs. The daring and unique design established itself as a trendsetter in the footwear industry.
This trend started with the London punk scene. The trendsetters took Doc Martens as their counterculture style. This brand also warmly embraced the event without delay.
Soon people noticed Doc Martens in the feet of punk artists during their stage performance. Which immediately received a massive response among the punk fans. Even the famous musician Who's Pete Townsend started wearing Docs since Docs got popular with punk style.
Otherwise, it is not only popular among punk but also famous modern celebrities are seen to wear Docs as their regular footwear.
Jennifer Lopez
Selena Gomez
Bella Hadid
Diane Kruger
Rihanna
Miley Cyrus
Jessica Alba
Kristen Stewart
These are only a few names from a long list. No matter what is your career, profession, or choice, Docs allows you to express your rebellious side wearing them.
Why Are Doc Martens So Expensive?
Now, come to their extremely high price. When everywhere there is high competition, and most brands mitigate their product's price to grab the largest share of the market, docs stand reversed. They increase their boot's price, but that won't affect their sales. Instead, their sales are incredibly increasing. Let's figure the reasons with a magnifying glass.
1. Durability
Undoubtedly, Martens are well known in the footwear industry for their durability. Thanks to its high-quality materials, which are sturdy and rigid to tackle every challenging step.
Dr. Martens comes with a lifetime guarantee and proudly ranks in the top list as a most durable boot brand. Many consumers claimed that they used their boots for their whole life and passed them to the next generation. So you can understand why it is so expensive.
What is the usual lifespan of Doc Martens?
Extreme durability under challenging conditions and circumstances is the primary foundation of Dr. Martens. So it can be assumed that Docs are designed to serve you an extended period.
According to the brand information, its footwear can last 5 to 7 years. Well, that's just a usual life limit. But most clients found that these boots can go over even 20 years which is quite shocking. Yes, it's good durability can help to last till that period.
However, how much you make your Doc martens last depends on your uses and how you consume it. Nevertheless, you can extend your Docs lifespan with some care and attention.
How can I prolong the life of my doc martens?
You can prolong the life of your Doc Martens with regular and proper caring. Doc Martens provides a shoe care kit and spray to protect your boots and prolong their life.
Before using the ultra protector spray, clean off your boots' dirt and dust with a damp washcloth. After drying the shoes, spray the boots with Doc Martens ultra protector spray to make a protection layer over the leather. You can also use this spray on Suede, Nylon, and Canvas shoes.
In addition, avoiding the sunlight as much as possible will also help extend your Docs life as direct sun heat fades the leather. Check this article to know the methods in detail.
2. High-Quality Materials
Doc Martens's specialty is it uses high-quality materials in all the products. That means it uses 100% leather on its leather items- no mixed items. On top-notch, they choose different types of high-end leather to construct the boots and shoes. Here are some of the top leathers they used in their products.
Virginia: It's an Italian-style soft fine-grain leather which treats the consumer with a smooth and supple feeling.
Smooth: Traditional leather produced from the smooth grain side of an animal's skin, which appears with a rugged or shiny look.
Carpathian: Soft and flexible leather with an oily appearance.
Patent Lamper: eye-catching, less stiff, and easy to clean with a shiny look.
Danio: Soft and lightweight classic Nappa leather with Italian tradition
Petrol: Leather that Provides a multi-tone effect
However, Docs not only uses leather but also produces fabric shoes for those who love lightweight yet heavy-duty shoes. Primarily the company uses synthetic leather and rugged polyester for fabric shoes.
3. Comfort
Only a handful of brands ensure extreme comfort with sturdy material and rigid construction. Certainly, Doc Martens is one of them.
While talking about comfort, the first key feature mainly contributed to this footwear is the Docs signature AirWair rubber sole. This rubber sole includes air pockets to give bounce, comfort, and a perfect fit into the boots.
Moreover, Docs run a bit large so you can get enough room to move your feet. The boots provide space for a thick pair of socks you can use during the winter season.
Wearing uncomfortable boots can lead you to severe foot pain and sometimes make an expensive trip to the podiatrist. In this sense, Doc Martens protect your feet for a lifetime.
Pro Tips: To make your Docs more comfortable, you need to break them correctly. Otherwise, knot your boot laces tightly.
Break-In Pair Your New Doc Martens
There are several ways to break in your Doc Martens. Most users prefer to use baby oil as it is smooth and softens the leather. Rub your new boots with baby oil every day until the boots completely break in. You can also put bandages on your feet to prevent blisters and pain while walking in your new boots.
How To Lace Doc Martens
People love to lace their Doc Martens in unique and creative ways, so you create your favorite one also. However, Dr. Martens also recommends four approaches to lace your boots:
Ladder lace: It's a tight and military-style lacing.
Straight Bar Lace: A simple lacing with additional length and distinctive style.
Classic Cross Lace: It's a standard lacing style.
Bow Tie Lace: It styles with a cool pattern and loose-fitting.
4. High Demand
Statistics show that Doc Martens produces seven million pairs of shoes every year. So you can see they generate impressive sales. As their shoes have high demand, no wonder if they increase prices.
Doc has high demand mainly in the United States, Germany, and Britain. Otherwise, the demand is also increasing in Japan and South Korea nowadays. Docs have successfully kept up the demand as well as maintained their impressive quality, which makes it more highly demanded day by day.
The more significant portion of the Docs was made in the Northamptonshire factory, But now at the original plants, 2% of shoes are made with the other factories of Asia.
If you want to buy Docs made in the factory of England, you can buy them from the Doc Martens website.
Are Doc Martens Good Quality?
Yes, Doc Martens is an excellent quality footwear brand in this industry. Over the decades, the brand has had the same popularity, which they mustn't achieve without the best quality. Docs are made in different countries around the world. So there could be a slight difference in quality.
According to most consumers, the boots or shoes made in Asian countries are inferior to those made in England. That is true because Doc Martens England collection is handmade and maintains better quality than other manufacturing countries.
5. History & Experience
The founder of Doc Martens, Dr. Klaus Märtens, founded the brand in 1945. He invented Doc Martens famous rubber sole and partnered with Dr. Herbert Funck to sell this invention. They targeted older women who were looking for a comfortable sole.
In 1960, they first released their traditional boot Doc Martens 1460. Since then, they started researching how to make their boots the best in quality and style. Their Innovations and dedication helped them achieve the Achievement Awards for "Shoe of the Year" in 2019 FN.
Doc Martens have been in this footwear industry for almost 80 years. So you can understand they gain enough experience in this field. Their shoes are already famous over the years, and they continue tweaking the products, processing them near perfection. But the new brands are just learning, and it'll take years to be perfect. So no wonder their experience is reasonable behind being expensive.
Is It Worth to Pay A High Price for Doc Martens?
Yes, Doc Martens are worth a high price if you want something different and reliable for the long run. They are an investment piece that will last you for many years.
Along with edgy style, Doc Boots offers superior comfort once you break them in. Otherwise, if you emphasize durability and high-quality materials, it's worth investing in these boots. For more details, you can check this article.
Popular Doc Martens Styles
Some of the famous Doc Martens are trending now among the young generation and celebrities. If you love styling with fashion trends, try the following boots.
The 1460 Boots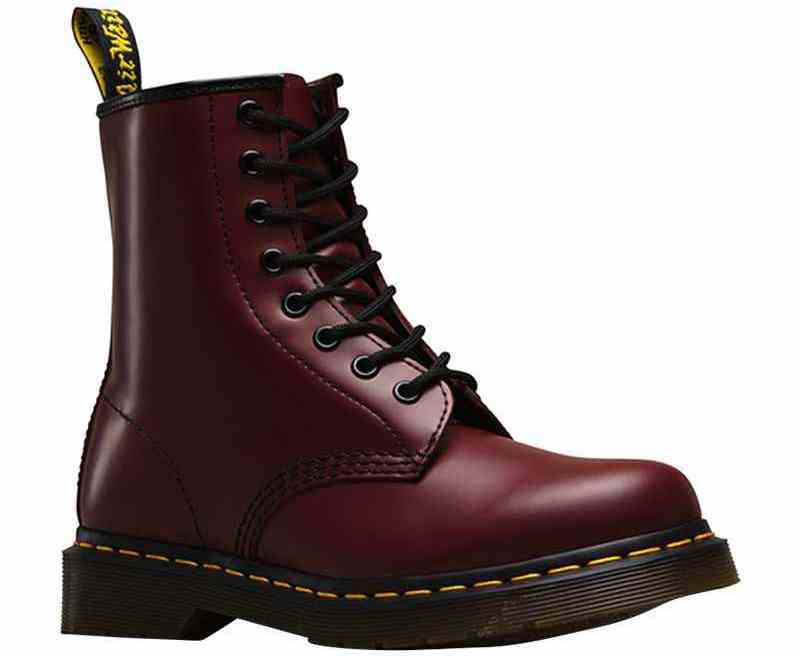 1460 is the most popular model of the Doc Martens brand. It's specially designed for the workers since 1.4.60. According to its selling starting date, the company named this model.
The 1460 classic boot is the most versatile and robust. Undoubtedly, it's one of the top popular boots worldwide. Though it was made 6 decades ago, its popularity still doesn't decrease slightly.
The 1461 Shoe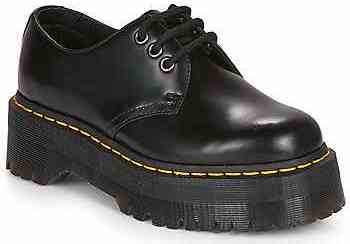 The 1461 original shoe comes to the market after just one year of first boot. It maintains a 3-eyelet sleek design which is the most elegant style and famous for a goth, hipster, or casual look.
The 2976 Chelsea Boot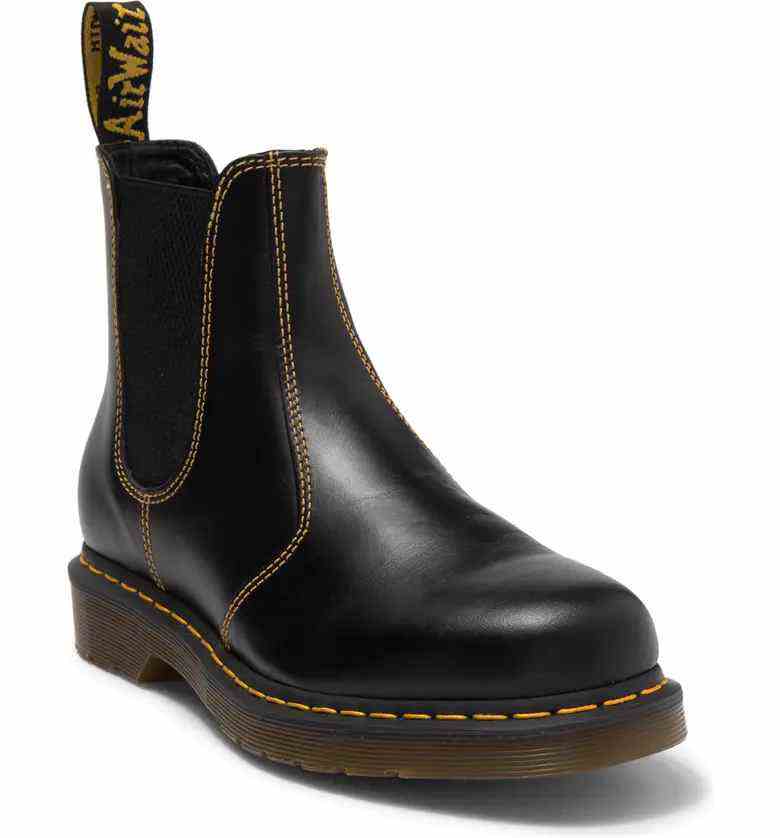 The 2976 Chelsea Boot first arrived back in 1851. Chelsea Boot is the perfect combination of relaxed, comfortable and subtle. Its lace-free versatile and distinctive style absolutely matches any casual and formal occasion.
The 1914 Boot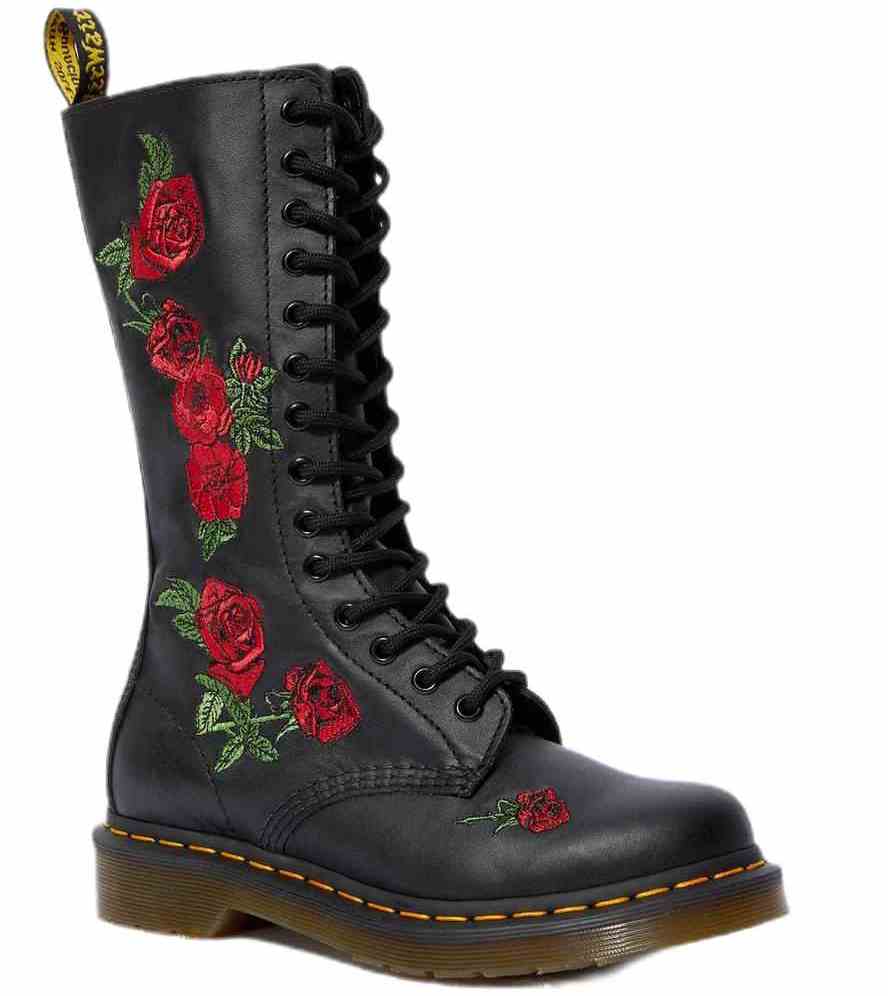 The 1914 mid-calf boots are designed in Plain black, tall, robust, and adorned with colorful embroidery that has made its place to walk in style.
The 1490 Boot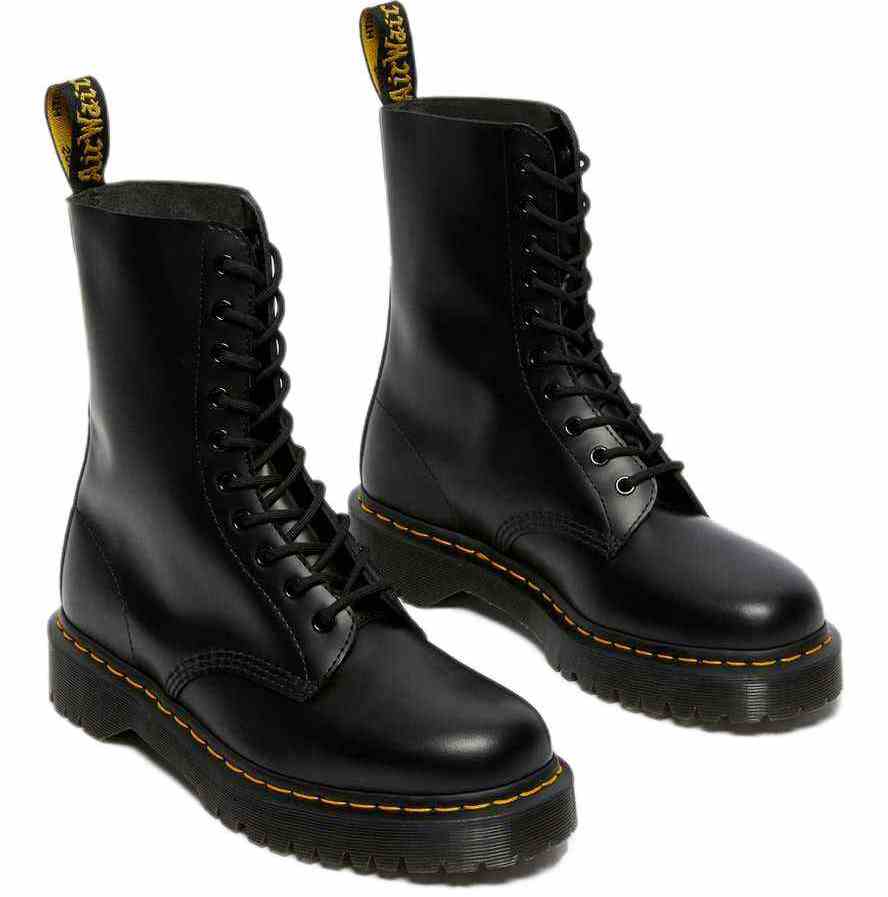 Let alone the more length, The 1490 Doc Martens boot is quite the same as the 1460 design. The archetypal Doc Martens high ankle boot is prevalent in 60's subcultures and the music scene.
The 101 Boot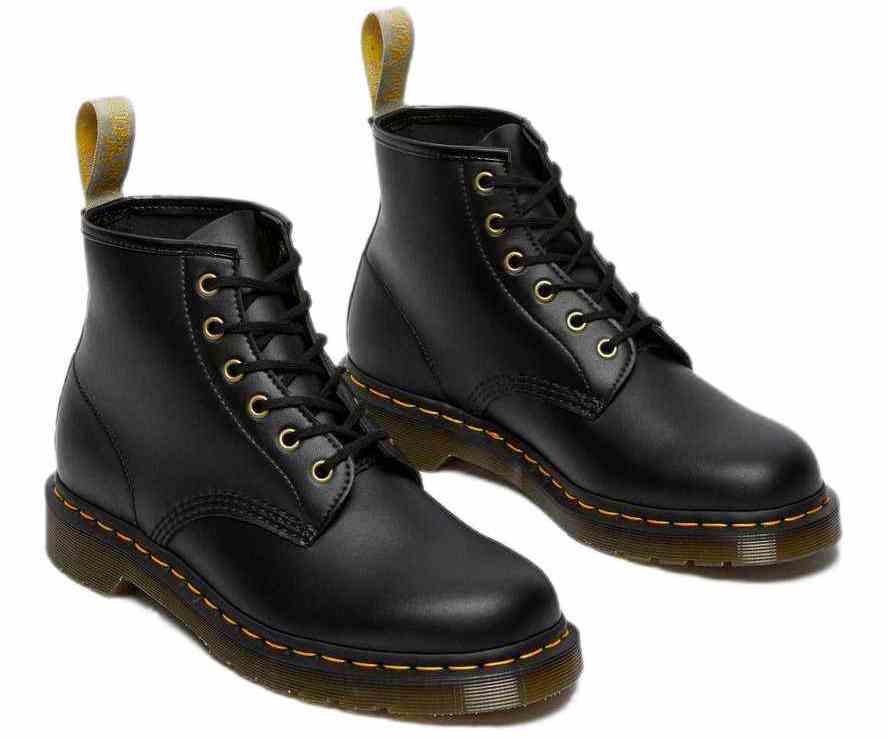 The Vegan 101 boot was first made for police officers and later designed for people who stand for a long shift, such as factory workers and postmen. Its two-eyelet is shorter than the classic DM 1460 boot.
The 3989 Brogue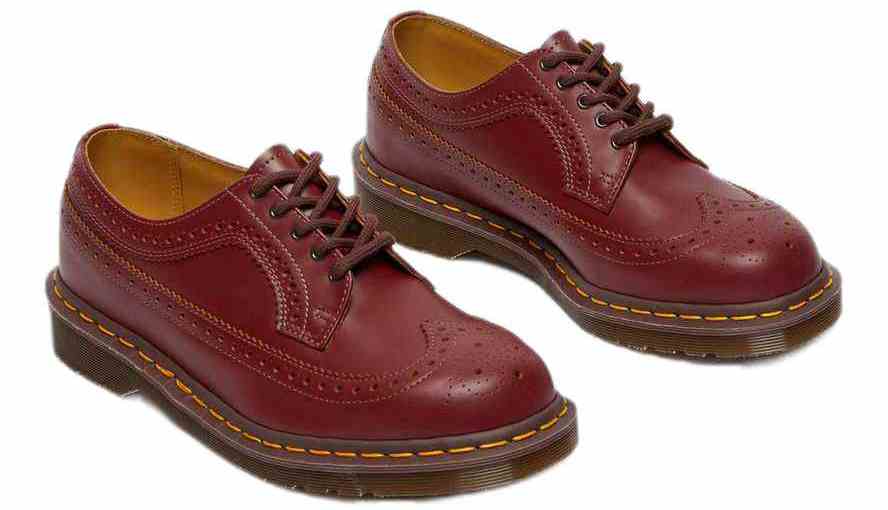 The 3989 Brogue shoes are designed with a low heel, intricate texture, 5 eyelets, and the definitive Doc Martens style. This is the unisex model which gives you a classy look with attitude.
Frequently asked questions
What makes Martens such a special brand?
Martens has a reputation for quality craftsmanship and using only the finest materials. This attention to detail and commitment to quality results in a more expensive product, but one that is built to last.
Why do people love Martens so much?
Martens fans appreciate the brand for its combination of style, comfort, and durability. While the initial investment may be higher than other brands, many feel that the long-term value of a Martens product is worth the extra cost.
What are some of the most popular Martens styles?
The 1460 boot is the most iconic style from Martens, but the brand also offers a wide range of other boots, shoes, and sandals.
How did Dr. Martens become so popular?
Dr. Martens became popular in the 1960s when they were first introduced to the UK market. Since then, they have remained a popular choice for both work and casual wear.
Conclusion on Why Are Dr. Martens So Popular And Expensive
Now you know its secret: why are Dr Martens so popular and expensive.
Doc Martens has been successfully reigning in the footwear industry for decades. Still now, they keep an optimal balance in quality, durability, and trending fashion where no one else can beat this brand. So why don't people love them?
However, hopefully, you will get the complete answer to your inquiry. If you have any further questions, let us know in the comment box so that we can help you to enlighten your knowledge more.
Best of luck, and keep walking!
See Also: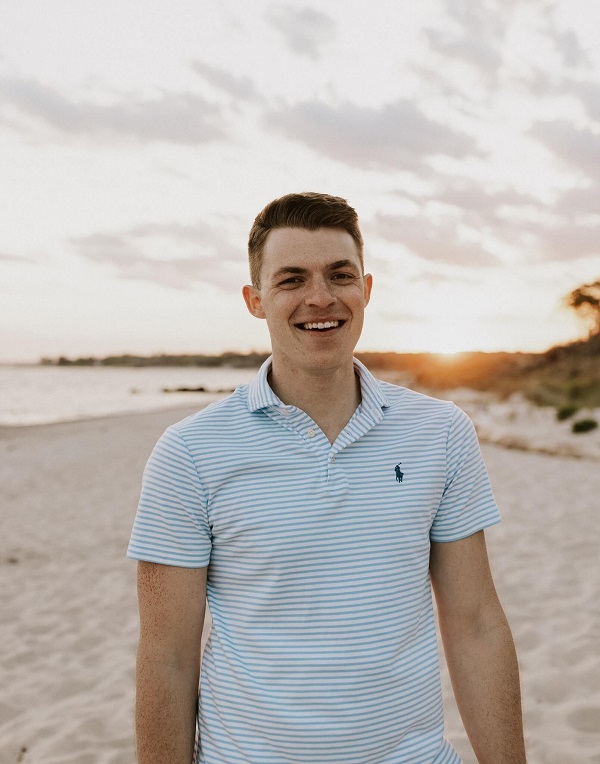 Myself Nathan Griffin a footwear expert who has over 10 years of experience in the industry. I have worked in all facets of the business, from designing and manufacturing shoes to selling them in stores. I am passionate about shoes and believe that they are an essential part of any outfit. I am excited to share my knowledge with others and help them find the perfect pair of shoes for their style.