The common question we hear from the new Docs users, or sometimes even the old users, is if they can wear Docs Marten with business casual outfits. Actually, it's a good idea to know everything before investing a large amount. In this article, we'll discuss some style ideas of Doc Martens so that you can understand what will be the appropriate style in the corporate world. Plus, if you want to learn more, here is what you should know.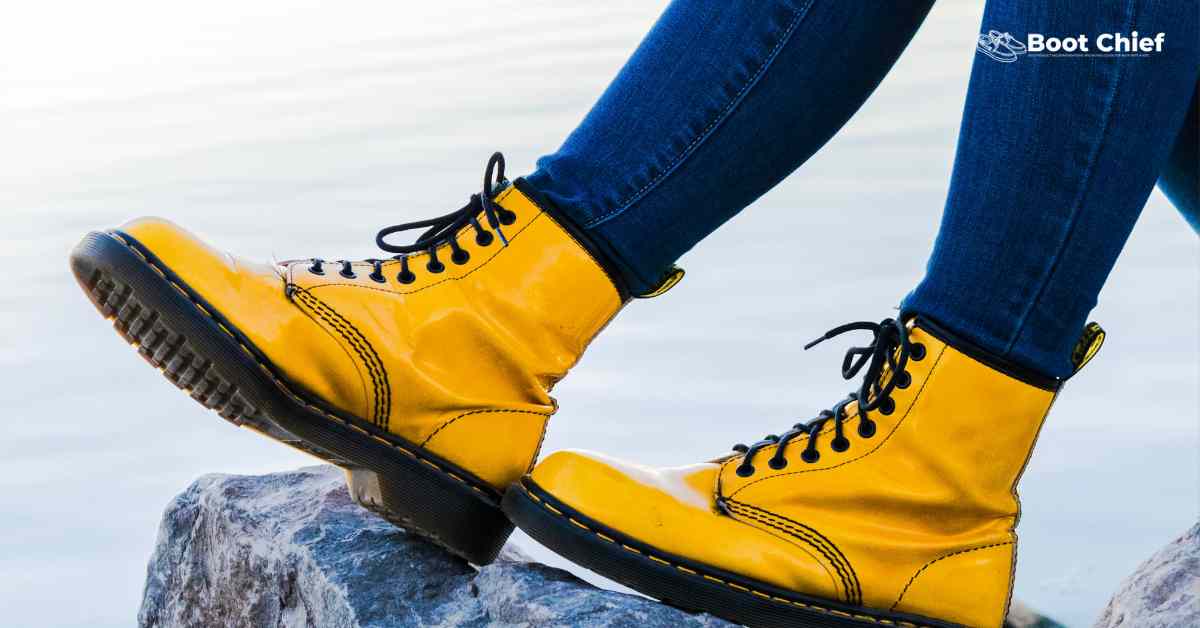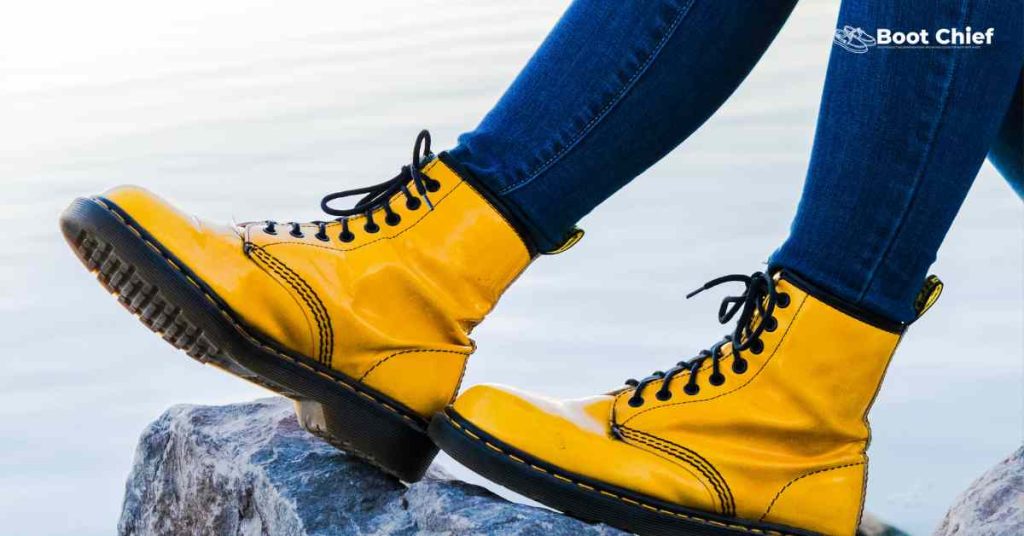 Are Doc Martens Business Casual?
Of course, Doc Martens are perfectly suitable for any business casual and give you a cool look at your work. They are an excellent option for going to an interview by creating your style in so many different ways.
Docs are the footwear that you style with any casual or formal dress. You only need to follow the right style depending on the environment and place you're going.
How To Wear Doc Martens For Business Casual?
There are different types and colors of dress that people love to wear depending on the occasion, and purpose. There are also many footwears for business casual wear. But you can wear doc Martin with most outfits.
Wear Doc Martens With Jeans
For you guys, jeans with Doc Martens are a great style for your everyday business casual life. Style yourself with black jeans and a black jacket. You can wear any color t-shirt as your inner-wear including white, black or wine.
The red Doc Martens 1460 will nicely combine with a jeans outfit while giving you a stylish and classic look on your business trips or usual business casuals.
Wear Doc Martens With Blue Jeans
If you're styling with Dr. Martens Men Work's boot, then consider it combined with blue jeans. Plus, choose a black turtleneck shirt or patterned t-shirt. Otherwise, the red, blue, white, or black check shirt will also create an impressive combination.
This style is too simple and takes very little time to get ready. But surely it gives you a classic edge look at your office.
Doc Martens With Skinny Jeans
Most people love to wear skinny jeans but get confused about how to style them with Doc Martens boots. In this case, you'll like to wear DR MARTENS VEGAN fashion boots because it's so trendy and comfortable to wear all day long.
This styling idea is super easy but outstanding to look at. It mainly focuses on your Doc Martens appearance.
For instance, if you're wearing red Docs, pick skinny black jeans. Otherwise, skinny blue jeans with black Doc Martens create a great combination.
Read Also: How long do doc martens last
Can I Wear Doc Martens To An Interview?
You can wear Doc Martens to an interview by make sure you're wearing the boots with the right outfit. You'll be good to go anywhere if your style is correct.
It would be best to consider several factors while wearing Doc Martens for your interview. Let's take a look at them.
Things You Should Consider While Wearing Doc Martens For An Interview
For an interview, choose Black Docs. Because black color is suitable for any outfit and anywhere. Otherwise, black looks more professional than stylish boots.
Don't wear casual walking shoes during the winter or during heavy snowfall. Rather a nice Doc Martens boot will be most appropriate for these circumstances.
Ensure your docs are not too bright, colorful, big, worn-out, or scruffy.
However, when you maintain the above tips, there is nothing wrong with wearing your favorite Docs at the interview.
How You Can Wear Doc Martens Professionally To An Interview
Doc Martens introduces you anyplace with a bold personality. Also, it's a great option to make a bold statement in your interview. We discuss some styles that you can follow to look professional in the interview and differentiate you from other candidates.
Doc Martens Boot With A Double-Breasted Suit
Try our first style with a double-breasted suit and Doc Martens. A blue shirt with a double-breasted suit and Striped tie paired with a high-top boot is a perfect professional outfit for going to an interview. Button-up or unbuttoning your suit is totally up to you as you like to keep your style.
If you're wearing a black suit, black boots will be a perfect blend. However, most people always pick black for their interview day as it's a universal color and matches every outfit. If you're bold enough, you can try even the other colors.
Don't tuck your suit pants because it'll look unprofessional for an interview. So observe that your pants rest on the Docs. But if you are a Muslim and practice your your religion, then you can tuck your pant. Then it's not look odd, instead it enhances your your integrity, honesty and sincerity. That may interviewer like. Choose high-top feature boots, not the low-top. Because high-top is a good choice to go to the interview. Otherwise, high-top boots let your suit-pants rest on your boots nicely.
You may read this post to learn about Can You Wear Doc Martens With A Suit?
Doc Martens 1460 With Black Suit Pant
The traditional Doc Martens 1460 is an all-time popular all-purpose boot. Its style is an absolute match for the employees going for an interview.
This boot comes in a classy and stylish black color which is super easy to polish and make glossy within a minute. And you can be 100% assured about your professional look with the pair.
You can simply get ready professionally for your interview with Doc Martens 1460. Choose a suit with black pants that will perfectly blend with your black boots. To make the look more outstanding, wear a pair of black socks.
If you think a black suit with black pants is quite dull, try something different. Instead, you can consider a navy blue suit color with a white shirt. Yes, a white shirt will add brightness to your whole outfit, which is impressive. Wearing a brighter color shirt instead of a bright suit or pants is much more appropriate for the interview.
Talking about ties, select long wine Striped or patterned ties with this style. If the interviewer or organization you applied to told you to wear a bow tie, it's okay to wear it. Otherwise, try to avoid bow-tie. Furthermore, you can wear your suit pants with or without a belt depending on your choice.
As we stated above, avoid tucking your pants in the boots instead rest them to maintain your professional look.
Black Blazers With Doc Martens For The Females
Now, let's talk about how females should dress up for an interview with their Doc Martens.
First, we'll pick the Doc Martens women's oxford shoe, the perfect choice for female interviewees. Along with Docs, you need to wear a black blazer with a white t-shirt.
Also, pick a bit of short black pants tucked on your Doc Martens. If you want, then carry a black handbag to give your outfit a more serious and corporate look.
Are Doc Martens still in style?
Doc Martens always stands in style from the very beginning. Still, they are the most popular footwear in fashion and promise to continue to be in trend.
Many celebrities and fashionistas regularly wear Doc Martens, warmly welcoming the present fashion trend. The boots are so fashionable that their high demand increased day by day and skyrocketed in early 2020.
You'll find another proof of being stylish at the NEW YORK FASHION WEEK. A bunch of models show off there consistently with the amazing Doc Martens.
Read Also: Are Doc Martens Good For Your Feet? Here's The Real Truth
On top-notch, these boots come with multiple color variants, making it easy for you to blend with every outfit at every place beautifully.
Furthermore, with the beautiful look and fashionable design, Doc Martens are highly durable to give you comfort for a lifetime. It is no wonder that Doc Martens are still in style in 2022 and increasing its demand in the upcoming years.
Can I Wear Doc Martens With Shorts?
You can wear Doc Martens with shorts but absolutely not in any corporate environment. The style is okay for any casual outing, such as hanging out with friends or movies. Both males and females can enjoy this style anywhere they're going.
However, ladies can style their Doc Martens by wearing an oversized t-shirt with nice shorts. Admittedly, this style gives you a classic look for your casual setting.
Conclusion
The answer to your question: are Doc Martens business casual is yes. There is nothing that you can't style with your Docs. Whether you're wearing this footwear for a business casual, an interview, or a casual outing, it can blend perfectly in every place and outfit if your styling sense is perfect.
Did you learn everything about Doc Martens business or casual styles? If so, comment and share your thoughts with us. Also, share this article with others if you find it could be beneficial for someone.
See Also: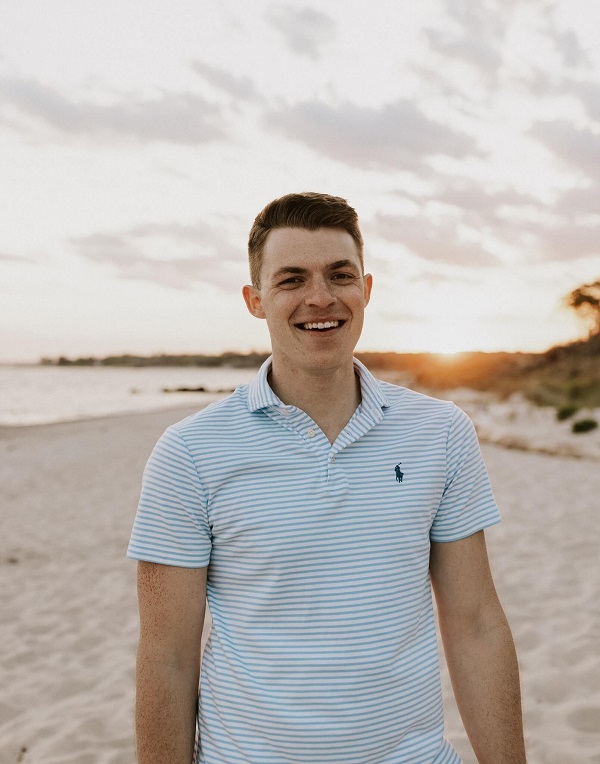 Myself Nathan Griffin a footwear expert who has over 10 years of experience in the industry. I have worked in all facets of the business, from designing and manufacturing shoes to selling them in stores. I am passionate about shoes and believe that they are an essential part of any outfit. I am excited to share my knowledge with others and help them find the perfect pair of shoes for their style.