Being the most popular footwear brand, Dr. Martens daily shipped thousands of orders. So if you're up to order Doc Martens, you may have a question; how long it takes for Dr. Martens to Ship.
Dr. Martens usually takes one to two business days to ship after placing your order. They retrieved the order from the warehouse during these two days, prepared its packaging, and made the other document before shipping.
However, there are also many frequently asked questions you need to know. So we'll answer the top 11 most asked questions in regard to Dr. Marten's delivery period, restocking, order tracking, and so more. Stay with us till the end and get all the essential information before placing your order.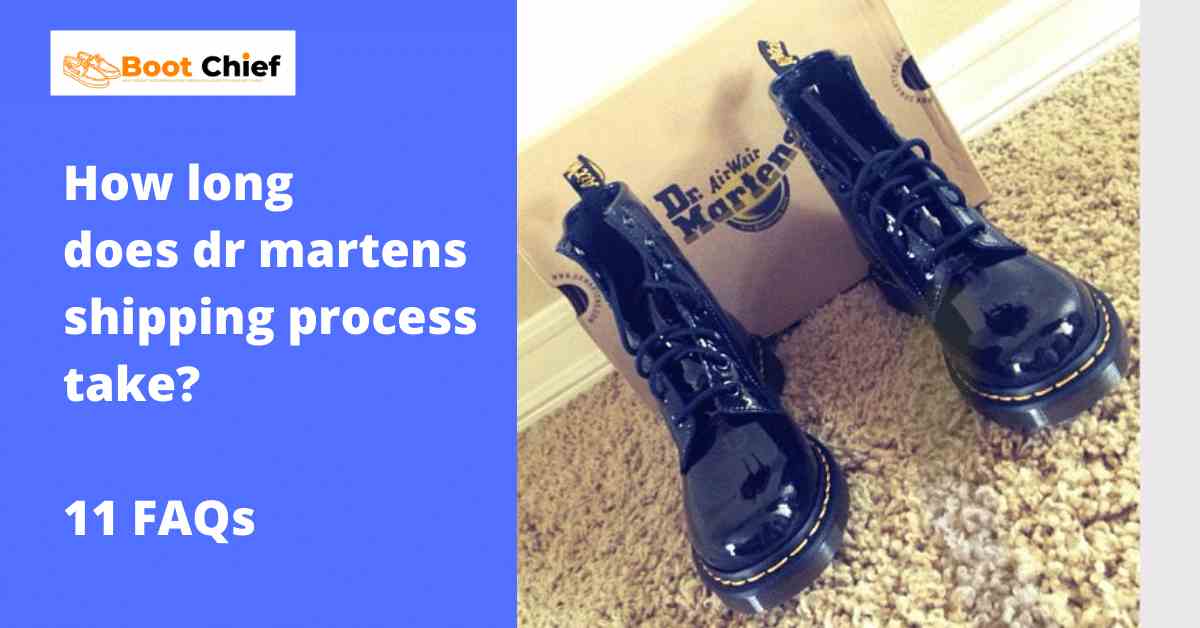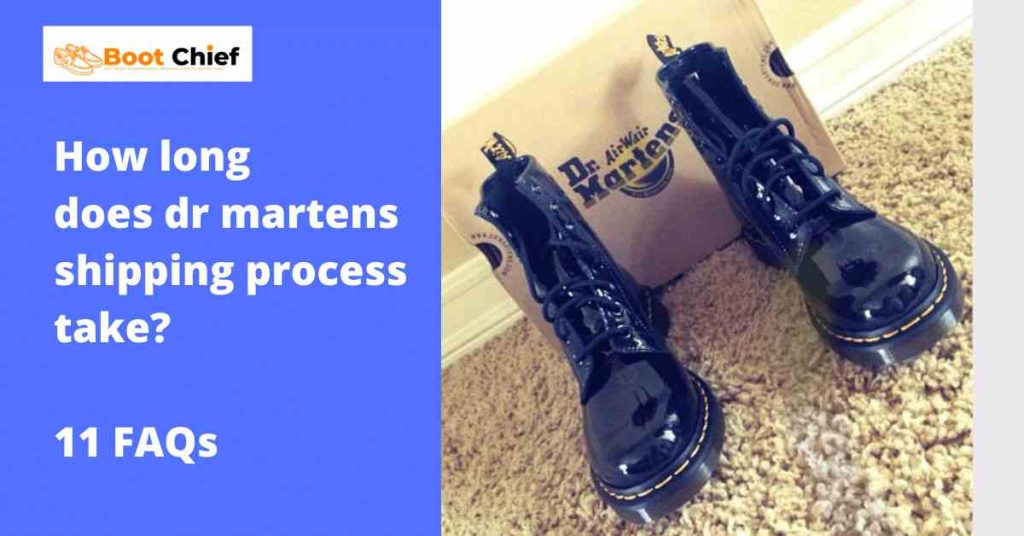 Where do dr martens ship from?
Dr. Martens are shipped from the United States. But they don't ship products from US stores to all countries of the world. So if you want to receive Dr. Martens from any international location, register with a shipping forwarding service first. The forwarder will take the Dr. Martens delivery and forward to your location anywhere in the world.
When Will Dr. Martens Restock? 
Dr. Martens will restock occasionally. If your desired product sold out before you purchase, keep an eye on its website, or the social media page to get the restock news. 
There is no certainty that the brand will restock any styles. But in case they do, they'll announce this news on their social media pages.
Trending Read:
How Often Does Dr. Martens Restock?
Doc Martens occasionally restock their short-run releases. But it's difficult to say precisely how often they restock their products. You'll need to regularly visit their website to get updated about restocking and new releases.
Moreover, you can add your desired style to the wishlist, and Dr. Martens will instantly notify you once they restock that product. For this, create an account on Dr. Martens website and click the heart icon on the product page. Once they receive a restock, you'll be notified.
Will The Hello Kitty Doc Martens Be Restocked?
On celebrating its 60th anniversary in 2020, Doc Martens joined forces with Sanrio's Hello Kitty. They released a limited edition collection. So as this collaboration is limited, there is almost no chance of restocking Hello Kitty Doc Martens in the future.
Why Would An Item Be  Out Of Stock When It Still Appears On The Website of Dr Martens?
Dr. Martens is a large footwear brand that sells more than 11 million pairs of shoes yearly. Every day thousands of customers visit its official website and make purchases, so one item may go out of stock in a short time.
Indeed, Dr. Martens updates its site's stock regularly. But sometimes, it can be a bit late to update the available quantity on hand due to immense selling pressure or any unavoidable reasons, and you see the item appearing on the website.
That could happen in very rare cases, but if it happens, Dr. Martens will notify you via email if your cart product is out of stock. They'll credit your credit card and send an email notification for the out-of-stock product within 24 business hours.
Do Dr. Martens Ever Restock Items That Are Sold Out?
Yes, Dr. Martens occasionally restocks their footwear. So if you're waiting for a restock item, you need to check out its official website regularly.
Otherwise, Dr. Martens recommends taking help of their stock merchandise so that you can place your order soon and don't miss your most desired footgear.
How Long Will It Take For My Package To Be Delivered?
In general, Dr. Martens delivered packages from 3 to 10 business days. It could be more or less depending on your delivery location.
If the delivery is UPS Standard Ground, it will take 5-7 Business Days. However, your package could take longer to deliver for sales and busy days.
How Can I Track My Order?
When your order is shipped, Dr. Martens will send you a confirmation email with a tracking number. You can track your order and timeline details with this tracking number.
Otherwise, log in there if you have an account on Dr. Martens's official website. You'll be able to track your order from there and view any information regarding your account, order history, wish list, and address book. Use your shipment tracking number on www.canadapost.ca or www.fedex.com.
Do Dr. Martens Deliver On Weekends?
The shipping companies are closed on weekends, including Saturday or Sunday. So Dr. Martens can't deliver your orders on weekends. You'll receive your parcel on business days of Monday to Friday.
Why Didn't My Order Ship The Same Day That I Placed It?
Usually, orders can't be shipped the same day you place them because it requires some processing time from retrieving the product from the warehouse, packaging for shipment, and needing time to pick up the product by the shipping company.
However, your order will be scheduled for processing within the next two business days from your order placed. Dr. Martens tried their best to complete the shipment procedure as soon as possible. Still, it can rarely be delayed for a high order volume or during the promotional periods and holidays.
In any case, they failed to ship your order, don't worry. Dr. Martens will contact you soon.
How Do I Cancel Or Change An Order?
Sorry, You can not cancel or change an order once you click 'Confirm Order.' That's because when you confirm your order, the information goes to the Dr. Martens warehouse very soon, and your processing schedule begins immediately. The brand doesn't want to make you wait for your favorite boots. So once it's done, it's become impossible to cancel further or change your order.
So for placing your order, be sure you want that product and do well research on that product before you confirm. Doing so will prevent you from further regret. However, you can return Doc items if there is any logical reason. In that case, consult with Doc Martens returns policy.
Conclusion
So here we reach the end of this article. Hopefully, you get a clear answer to your question about how long it takes for dr martens to ship and all the other answers regarding Doc Martens shipping and restock. Dr. Martens is a superior brand that always emphasizes customer care. So if there are no issues, you'll receive your product soon without any hassle.
If you find this information helpful for your friends and family, share it with them. Otherwise, if you have any further questions, leave them for us in the comment section, and we'll give you an answer soon.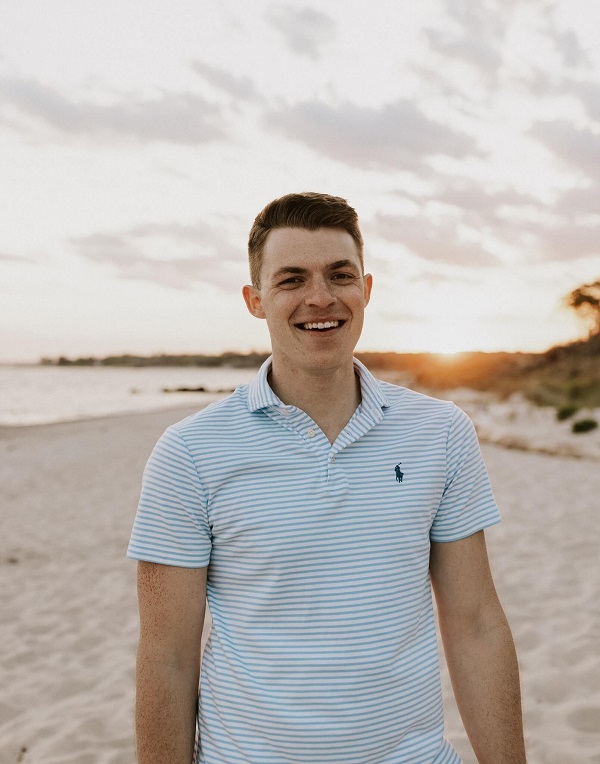 Myself Nathan Griffin a footwear expert who has over 10 years of experience in the industry. I have worked in all facets of the business, from designing and manufacturing shoes to selling them in stores. I am passionate about shoes and believe that they are an essential part of any outfit. I am excited to share my knowledge with others and help them find the perfect pair of shoes for their style.