Birkenstock is famous for its stylish yet comfortable and simple clogs and shoes for both men and women. The company started its journey well over two centuries ago and is now one of the leading shoe and sandal manufacturers worldwide.
But why do people prefer Birkenstock over others? The reasons include simplicity, comfort, fitting, style, and variations in every shoe and sandal.  But that's not all. Birkenstock is also famous for its molded footbeds that ensure premium comfort and safety on roads. 
Thus, here we will present the top reason to buy Birkenstock shoes so you know exactly why these shoes, clogs, or sandals should be in your shoe rack.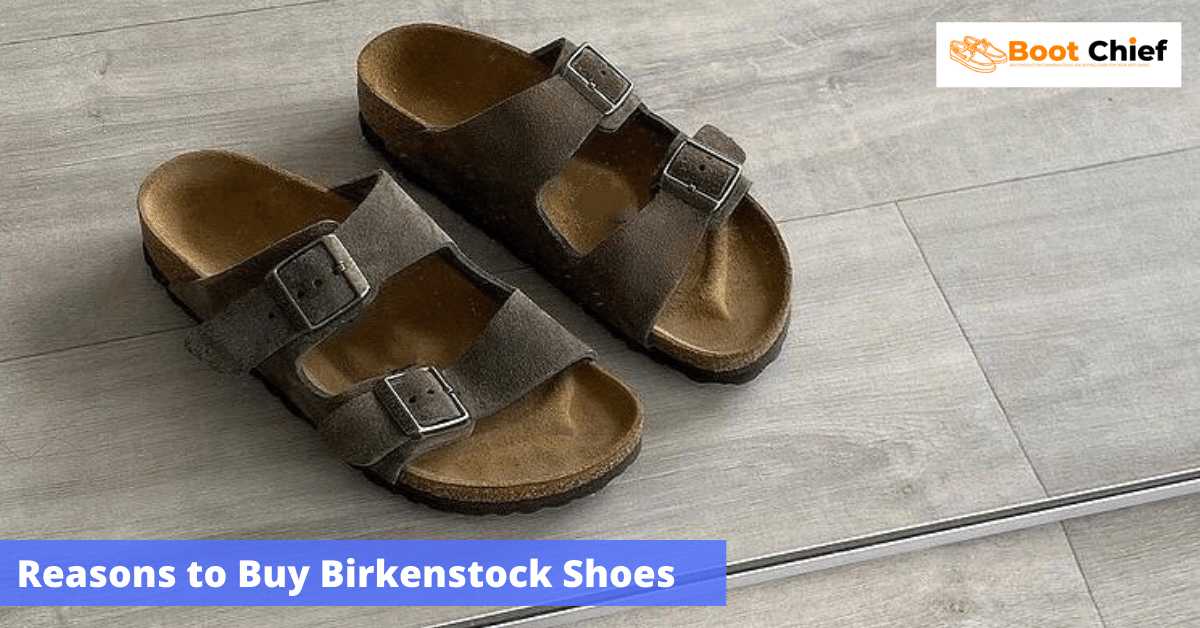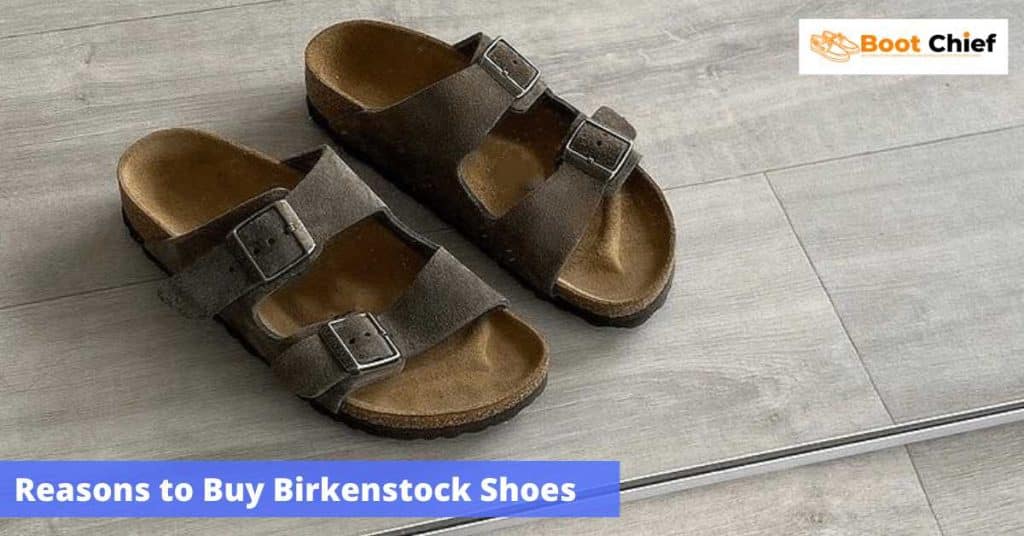 The History of Birkenstock
Birkenstock is just on the verge of celebrating their 250th birthday only a couple of years later. Yes, you heard it right. Birkenstock was established in 1774 and is still surging the sandal and shoe market with its iconic designs.
Birkenstock owns the record of one of the longest surviving shoe manufacturers with close to 250 years of experience. Therefore, the history of Birkenstock is one of the most aspiring businessmen that started in a small city of Germany named Hessian.
Johann Adam Birkenstock founded the company. Initially, the company was registered as a "vessel and shoemaker." Soon, they became popular in the village and started selling their shoes all over Germany, but their greater success was yet to come.
In 1896, Birkenstock invented contoured insole, and later that year, they also produced their iconic footbed. Both technologies became popular, and they were also selling the contoured insole to other shoemakers at that time.
By the time World War II was over, Birkenstock was selling its products all across Europe. They had their showrooms in all the major cities of Europe by 1950, making them one of the giants in the shoemaking industry.
However, they were still waiting to step their footprint in America. Margot Fraser first introduced the Birkenstock sandals in America in 1966. He was a dressmaker and got relieved from his foot ache as he used the contoured footbed of Birkenstock. However, until the early 1970s, Birkenstock finally found some success in the American shoe market.
In both Europe and America, many shoe sellers refused to sell Birkenstock shoes and clogs due to their rather unusual appearance. However, people liked these sandals and clogs for their enhanced comfort and ability to match their foot shape with the contoured fit.
In 1973, Birkenstock launched their Arizona series, especially for young American people. It later went on to become the most selling and popular brand of Birkenstock. Also, their Boston series has seen immense popularity among young people in the past three decades.
Their final success came in 2018 when they were awarded "Most Animal-Friendly Shoe Company" by PETA. It also helped them become even more famous as vegan people now opt for Birkenstock shoes due to their use of suede leather instead of original cowhide.
The 7 Top Reasons to Buy Birkenstock
Birkenstock is a popular summer shoe and sandal brand across the globe. The shoemaker has multiple brands such as Arizona, Boston, etc. Each of these different brands and series of clogs, sandals, and shoes comes with various benefits.
But all these different models have a few things in common: durability, comfort, contoured fit, and eco-friendliness. Apart from these benefits, vegan people love the use of suede leather instead of the real animal leather in Birkenstock shoes.
Comfort and fitting:
When you buy any pair of shoes or boots, the first thing you would want is comfort and the right fit from the shoe. Thankfully, Birkenstock has remained a pioneer in this category for always. In fact, one of the main selling points of Birkenstock is its added comfort with each model.
Since they use their contoured footbed for their sandals and clogs, it offers the best fitting to your feet without any problem. The cork footbed of Birkenstock is a combination of natural jute and artificial suede leather. It is designed to mimic the natural shape of your foot. Therefore, the longer you wear Birkenstock shoes, the better its fitting will get.
As the footbed adapts with your foot shape with time, it slowly becomes more comfortable, unlike other shoes, which tend to be stiff and less comfortable as time passes by slowly. Thus, you rest assured of getting the maximum comfort with Birkenstock clogs and sandals.
Also, the contour shape is useful to reduce stress and overweight from your ankle, leg, and feet. Hence, you will enjoy enhanced comfort and get rid of foot aches, sores, and sciatica caused by the stress of discomforting shoes.
Repairable and eco-friendly:
The best thing about Birkenstock is that they started manufacturing eco-friendly shoes and clogs using renewable materials even before the world was concerned about environmental issues. Their environmental awareness came long before it became a worldwide trend. And the company still truly practices its eco-friendly manufacturing despite facing many hurdles.
The footbed of all Birkenstock models is made of jute, latex, and cork. They don't use any real leather, so they promote eco-friendliness and vegan-friendliness at the same time. They use the cork oak trees to manufacture the cork soles for their footbed. Therefore, they don't cut or damage the tree, which further is an environment-saving deal.
Birkenstock carefully detaches the annual bark from the tree and then leaves the tree to regrow the bark. Since it is a natural process, it doesn't damage the environment. Also, their use of jute instead of animal leather is a great technique for saving the degrading environment. On top of it, Birkenstock shoes offer quick repairing. So, customers, aka users, can easily repair their shoes to enhance the durability of their clogs and sandals.
Last but not least, the use of renewable materials in every Birkenstock means that these shoes are truly environment-friendly.
Birkenstock shoes are durable:
Apart from eco-friendliness, customers also admire the longevity of their Birkenstock clogs. It is pretty important since the durability of your shoes is a key factor, and Birkenstock shoes aren't inexpensive either.
Also, you will travel more with Birkenstock in summer, so durability is of prime importance for these shoes and clogs. Thankfully, the careful and unique construction of Birkenstock means these clogs, sandals, and shoes are highly long-lasting and performing.
The shoemaker uses the highest quality materials to manufacture their different shoe models. The latex, bark, and jute used in their shoes are not only of premium quality but also go through extensive guidance and treatment. It includes heat and waterproof treatment. Thus, you will enjoy maximum longevity with each pair of Birkenstock shoes that could easily last for several years.
On top of it, Birkenstock shoes are easily repairable. Hence, you can easily extend the lifespan of these shoes by paying a few dollars to the cobbler. Isn't it amazing?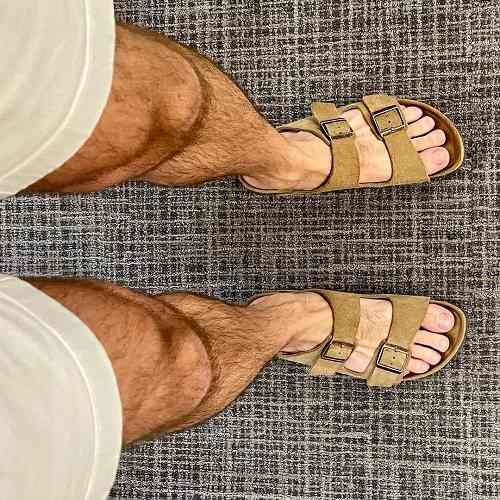 Stylish and fashionable:
While Birkenstock shoes are made for comfort and durability, these shoes don't forget the style and trend of the time. You can get these shoes and clogs in all possible and popular colors and designs. Also, they have a wide variety of sizes for both men and women.
Thus, you can easily choose from hundreds of models available for different styles and occasions. Whether you plan for a casual outing with family and friends or a workday at the office, Birkenstock has its models ready nearly for every occasion. Also, Birkenstock is unique from other shoes since almost all of its different models are unisex.
So, they have the most models ready for both men and women. Thus, none will be disappointed not to find their favorite Birkenstock models. Also, their neutral color goes perfectly well with different outfits and occasions. Last but not least, Birkenstock clogs, slip-ons, and shoes are still the most classic choice among youngsters and adults alike.
Birkenstock is simple:
Birkenstock offers the cleanest design, and so, you will find their all models pretty simple. Hence, these shoes and slips-on are easy to wear without any problems. You won't face any foot aches and burns when you wear the Birkenstock shoes the first few times. It is a great relief since most shoes and sandals cause blisters and burns when you wear them for the first time. It is because Birkenstock shoes need absolutely no time to break in, and their footbed offers a contoured fit.
On top of it, the minimalist design of these shoes allows you to match the shoes, clogs, and slip-on almost with any outfit. You can match them with jeans, twills, skirts or anything else. The soft fabric and clean line of the Birkenstock shoes permit you to enjoy the simplicity and stylish appearance at the same time. It is a unique characteristic of Birkenstock and one of the top reasons to buy Birkenstock shoes. Isn't it outstanding?
What's more, the simplicity of the Birkenstock is equally apparent for both men and women. The unisex models, along with a simple yet fashionable look, elevate the uniqueness of Birkenstock shoes.
Joint and muscle nourishment:
Birkenstock shoes and slip-on are designed to nourish the muscles and joints of your feet. Hence, it is ideal for your well-being and healthy lifestyle. The contoured footbed of the Birkenstock shoes offers free blood flow through the veins of your feet. It is essential because the healthiness of your foot is of prime importance for your overall well-being.
Birkenstock has the most comfortable footbed. Also, these shoes and clogs are lightweight. So, your muscles and joints will enjoy the nourishment. Plus, Birkenstock shoes will heal many common foot problems with enhanced comfort, including foot ache and sciatica.
The insole is orthopedically rated. Therefore, you will enjoy excellent relief from muscle pains and back pains. The contoured footbed complements your foot shape better. So, you will enjoy better comfort while walking with these shoes.
The orthopedic footbed of the Birkenstock shoes offers excellent healing to your existing foot problems such as sciatica and pain. So, you will love its healing capacity and nourishment in the long run.
A dependable and time-tested shoemaker:
Last but not least, the brand value of Birkenstock works in favor of the company to insist you in buying their shoes, slip-ons, and clogs. The German shoemaker has earned excellent craftiness and skill in manufacturing different shoe models, thanks to their almost 250 years of existence in the market. They have been manufacturing shoes and sandals since 1774. So, there's no doubt about their skill and reputation.
On top of it, Birkenstock has been satisfying customers worldwide with its simple, minimalist, and stylish designs. Furthermore, customers across the globe are highly satisfied with the after-sales service of Birkenstock.
Even though they have been in the market for nearly 250 years, their clogs and sandals are still as popular as the first day. This reputation and popularity of their clogs and sandals themselves speak about the dependability and timelessness of Birkenstock. It means you can depend on their reliability and market reputation for durability, performance, and comfort.
Frequently Asked Questions (FAQ)
Why should you get Birkenstock shoes?
Birkenstock shoes, sandals, slip-ons, and clogs are made to last. The company makes eco and vegan-friendly shoes with attractive colors and designs for men and women alike. So, it would be best if you got a pair of these shoes and sandals for comfort and longevity. 
What is special about Birkenstock?
The uniqueness about Birkenstock is its contour footbed. It is made of jute, latex, and natural oak bark without any animal leather. It not only promotes comfort but also heals most of the common problems of your foot. 
Final Words
The top reasons to buy Birkenstock shoes include longevity, performance, comfort, style, design, and unisex style. Thus, you should choose a pair of Birkenstock for your daily office or casual outing to enjoy maximum comfort. Also, if you suffer from sciatica or foot ache, wearing Birkenstock will help you remedy the problem with the orthopedic footbed design.
You may like to read our researched answers on: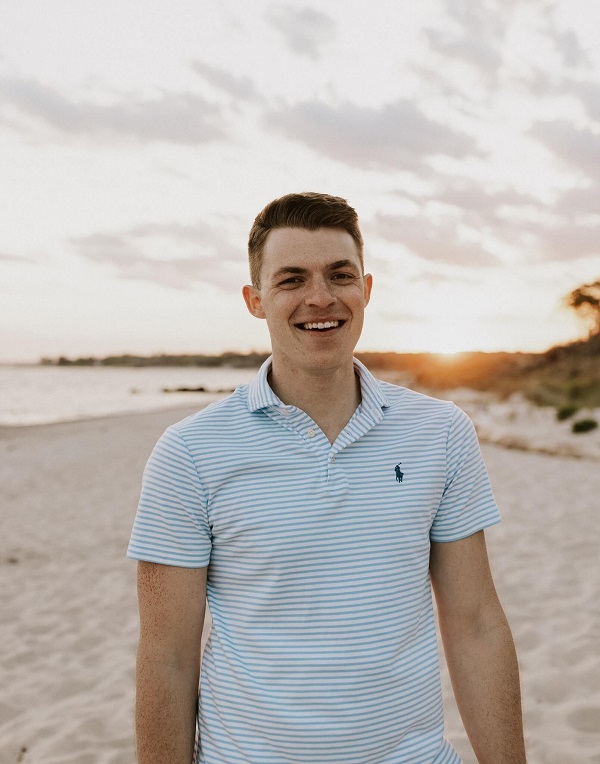 Myself Nathan Griffin a footwear expert who has over 10 years of experience in the industry. I have worked in all facets of the business, from designing and manufacturing shoes to selling them in stores. I am passionate about shoes and believe that they are an essential part of any outfit. I am excited to share my knowledge with others and help them find the perfect pair of shoes for their style.