Metatarsalgia, which is the cause of pain below the forefoot, can become a nightmare for you. To get relief from the pain, you have to put on an appropriate pair of sandals. But what to wear when you already have excessive foot pain and metatarsalgia? can you wear Birkenstocks in this situation?
Yes, Birkenstocks are well known as a treatment for your foot pain and metatarsalgia. Because they're manufactured with specific leather, two-strap, and many other features to deal with metatarsalgia. Let's check out what causes your pain and see how Birkenstocks work for metatarsalgia.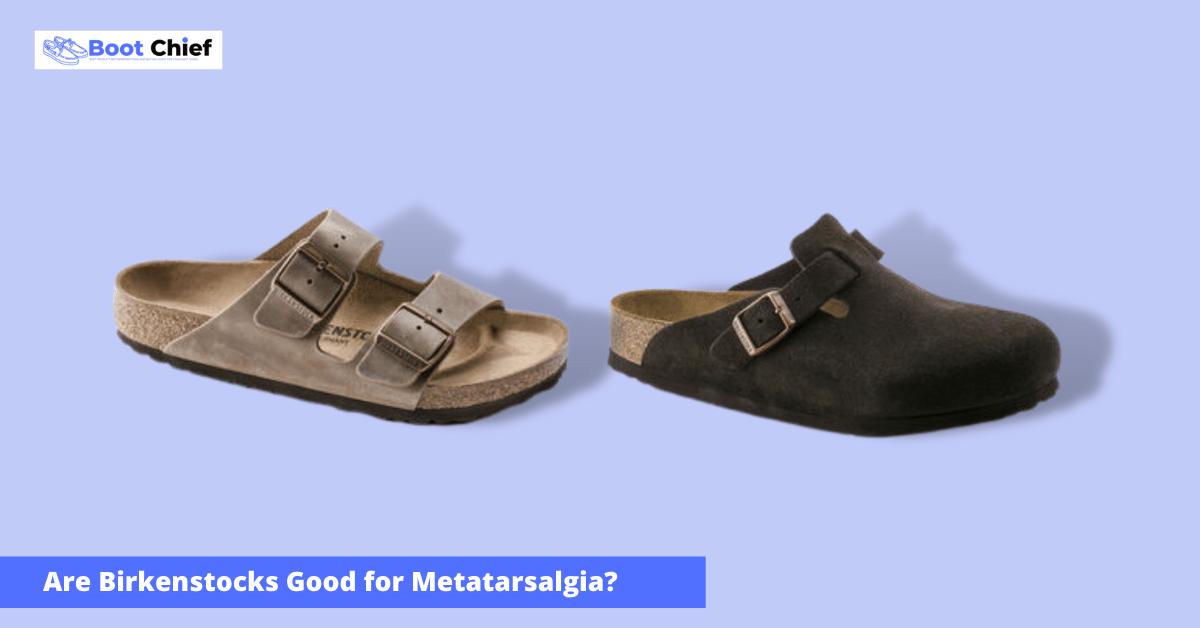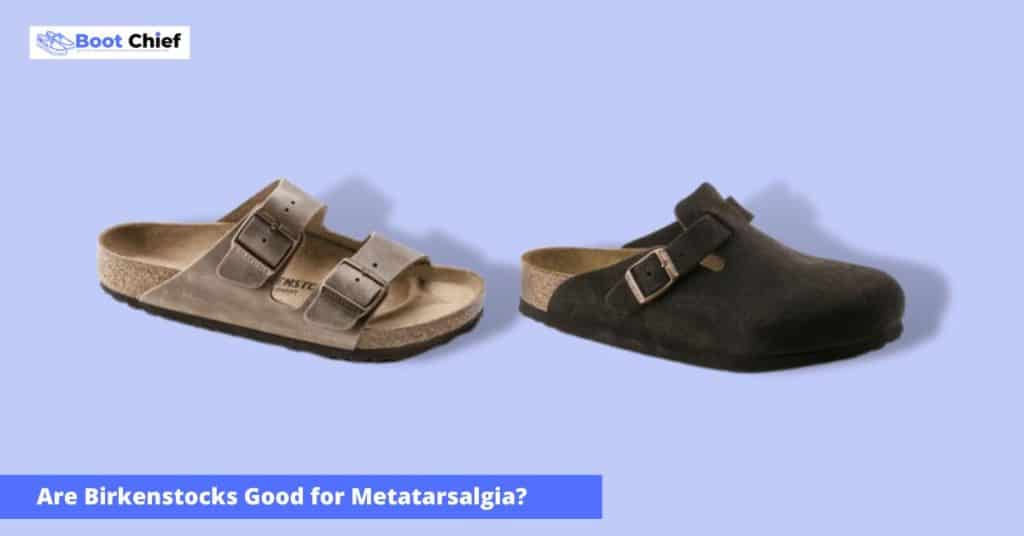 Common Factors That Cause Metatarsalgia
The onset of metatarsalgia is generally the result of several conditions. Such as:
Malformation of the Foot
When you have any malformation in your feet such as flat feet, hollow feet, hallux valgus, etc. you may have to experience metatarsalgia.
When you walk barefoot you can feel it more than the time you wear shoes.
Intensive Sports Activities
Some sports like running, swimming, walking or tennis. These can cause heel pain and plantar fasciitis. These may lead to metatarsalgia.
Your Professional Activity
Metatarsalgia also depends on the way you work. If you have to stand for a long time or have stress on your toe area then you may suffer from it.
Unsuitable Footwear
If you have a big toe but you usually wear high heels and narrow dress shoes, then you can have metatarsalgia.
Certain Medical Conditions
Arthritis, gout, Morton's neuroma, etc, can cause metatarsalgia. Sometimes women who have menopause often feel metatarsalgia pain in their left foot.
As soon as you face metatarsal pain, replace your running shoes with professional shoes. See what other remedies you can take.
Preventative Methods for Metatarsalgia
There are some common treatments for metatarsalgia. You can visit a health consultant and follow which one he suggests.
Orthopedic Inserts
An orthotic insole is a medical device that is made according to the imprint of your foot. This removable insole creates a new balance and is useful for high arches. The only shoes cannot reduce the arch pain. While shoes having a wide toe box with an orthopedic insert can work better.
Surgical Intervention
Surgery is suggested only for the excessive ball of foot pain. Walking barefoot is prohibited in this condition.
Physiotherapy
When patients' metatarsal has caused claw toes, physiotherapy is recommended. This time the doctor suggests you use padded tongue shoes or flip flops.
Perfect Shoes
Wearing suitable shoes for metatarsalgia is the most common thing that one GP suggests. The best shoes for a metatarsalgia patient are stiff shoes as they do not twist with pressure.
What Sandals to Choose for Metatarsalgia?
How do you know your shoes are capable of reducing your foot pain? I've mentioned some qualities that your sandal should include when you have metatarsalgia.
Wide Feet and Roomy Toe Box
Look for a shoe that has wide space to put your feet and a roomy toe portion. So that you can easily keep the ball of the foot without any overlapping. Also, buy shoes with wider width systems for more toe space.
Sandals That Provide Arch Support
Metatarsal pads or arch support are necessary to reduce strain on the heel area and give support.
Low Heel
A high heel-to-toe shoe makes the metatarsal stressed and causes foot pain. It also creates aggravation. On the other hand, a lower heel-to-toe drop provides you with better support and texture.
Footbed
A comfortable, flexible, and cushioned footbed is a must. Metatarsal support and soft pads should also be included.
Outsole
The outsole is a necessary function that the brooks shoes should have. You must make sure that the outsole of your shoes is durable and also completely slip-resistant. Rubber outsoles are mostly recommended by specialists.
Fit and Uppers
Your shoes must have easy and smooth upper straps to support your feet.
Now let's see what Birkenstocks have got. How effective they are for your metatarsalgia treatment.
What Makes Birkenstocks Good for Metatarsalgia?
Classic Birkenstock is top-notch and also an ideal shoe for Metatarsalgia patients.
The features that made it suitable for metatarsalgia are discussed below—
The upper portion of Birkenstocks is made of soft and smooth leather. It has a feature of a string line which is made of moisture-absorbent soft leather.
Birkenstocks have a two-strap feature. These two come with buckle closure and stiff sole. So this sandal fits with your toe easily. And no chances to fall off while running or exercising.
Birkenstocks feature anatomically designed cork and comfortable footbeds. This has the ability of shock absorbency and also provides cushioned pads.
The midsole of Birkenstocks is made of EVA. There is also a long-lasting rubber outsole.
Birkenstocks consist of smooth leather with a closed rare part. It also has adjustable straps. As a result, you can customize the shoe as you want. And it easily fits any size of the toe.
They are finely cushioned and have removable insoles. So you can adjust your orthopedic insert as you want.
They can manage the moisture inside the shoe. So that your feet remain calm and there is a proper balance of heat.
Sometimes after exercise or playing, shoes get wet with sweat. Birkenstocks can balance the moisture and save you from unwanted slips.
The Birkenstocks are also able to absorb 37% more impact than any other shoe.
These shoes are also manufactured to cradle the arches. As a result, it reduces the pressure on your feet, toes, and ankles.
Birkenstocks provide you with better natural motion. Furthermore, you can get immediate pain relief.
The most amazing fact is that these shoes are machine washable. And you can dry them very quickly.
Frequently Asked Questions
What shoe is best for the ball of foot pain?
For severe foot pain and metatarsalgia problems, doctors suggest padded shoes with soft and smooth leather. Birkenstocks have fine and comfortable footbeds with easy pads to treat your feet well.  
Birkenstock Men's Arizona Soft Footbed-Suede can be one of the best options for men. Even Birkenstock Women's Arizona Platform Sandal can also be an ideal choice for women with metatarsalgia.
Does metatarsalgia ever go away?
Yes, it will take a few months for metatarsalgia to go away. You will need to take proper treatment and choose suitable footwear. But if you still don't get the relief you must go for surgery.
Can Birkenstocks be worn all day? 
Birkenstocks are not manufactured to be immersed in liquid. Too much sweating can damage the leather or dry out the foot cork. So wearing Birkenstocks all day is not a good idea. But you can easily use it for 5-6 hours.
Final Verdict
While dealing with metatarsalgia, the primary remedy is to wear an appropriate shoe. I've mentioned what features your shoes should include.
And how Birkenstocks fulfill your needs to get relief from metatarsalgia. You have already learned, "are birkenstocks good for metatarsalgia? or not". So pick the best Birkenstocks for metatarsalgia treatment.
Related Read: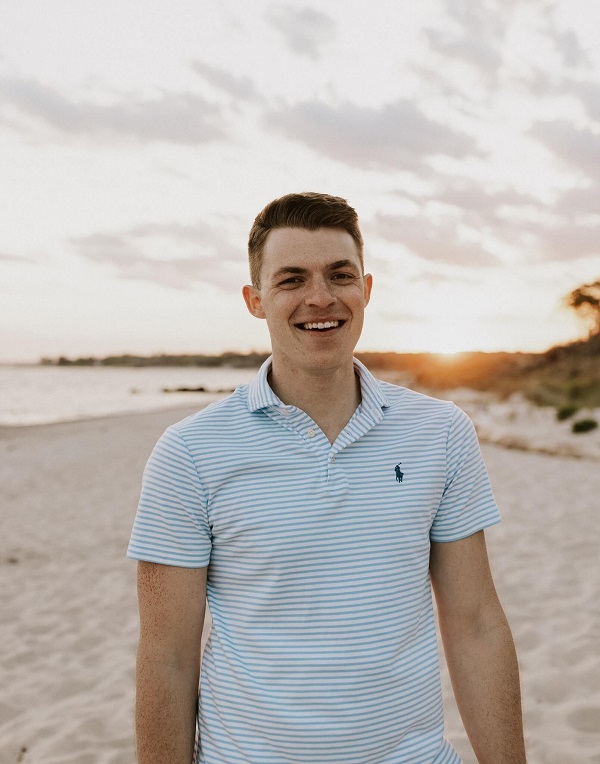 Myself Nathan Griffin a footwear expert who has over 10 years of experience in the industry. I have worked in all facets of the business, from designing and manufacturing shoes to selling them in stores. I am passionate about shoes and believe that they are an essential part of any outfit. I am excited to share my knowledge with others and help them find the perfect pair of shoes for their style.